With Spring officially upon us, many people are ready for planting in their yards and updating their landscapes. It's time to go outside with some of the pent-up energy we've been harboring and take it out on the dirt. The rewards can be beautiful!
While in many parts of California our gardens can have blooming plants virtually year-round, springtime is particularly associated with floral displays in our gardens. This holds true with the surrounding wild landscapes too.
We Central Coast residents certainly love our California native flora. Other regions across the world share similarities with our California climates. They are known as Mediterranean-type ecosystems or "MTEs." MTEs, with their characteristic mild wet winters and warm dry summers, occur in just five regions of the world: California; Central Chile; the Mediterranean Basin in Europe; the Cape Region of South Africa; and Southwestern and South Australia. There are abundant examples of plants suitable for our Central Coast gardens that are native to these other regions. Let's consider five of these plants that might be great for your yard: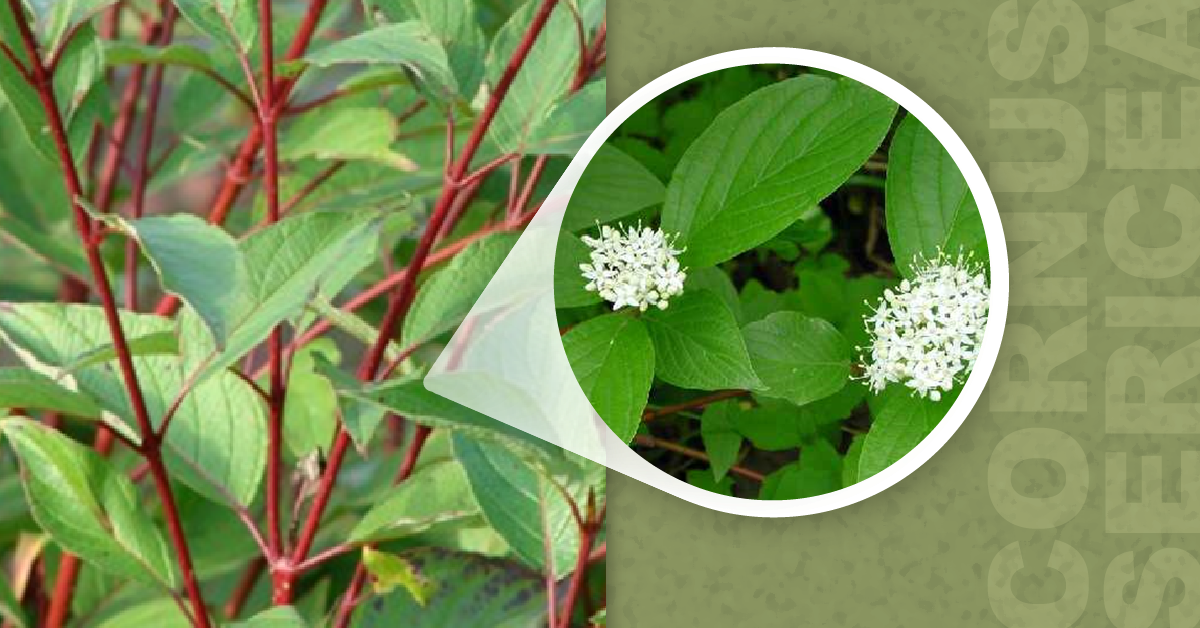 California Region
Starting close to home, there is the often-overlooked California Native Cornus sericea (Cornus stolonifèra), or Creek Dogwood. It is a deciduous shrub also known as Redtwig for its distinctive red stems, keeping it interesting through the winter. Creek Dogwoods can grow 8–12' high and wide, and have clusters of creamy white flowers, spring to summer. The form is open, and leaves are 1.5–2.5 inches long and light green to brilliant red in fall. It is hardy to well below freezing and prefers partial shade. Branches will root if allowed to touch ground, and roots will spread. Redtwigs love moisture, are fire-resistive, and require medium irrigation in the dry months.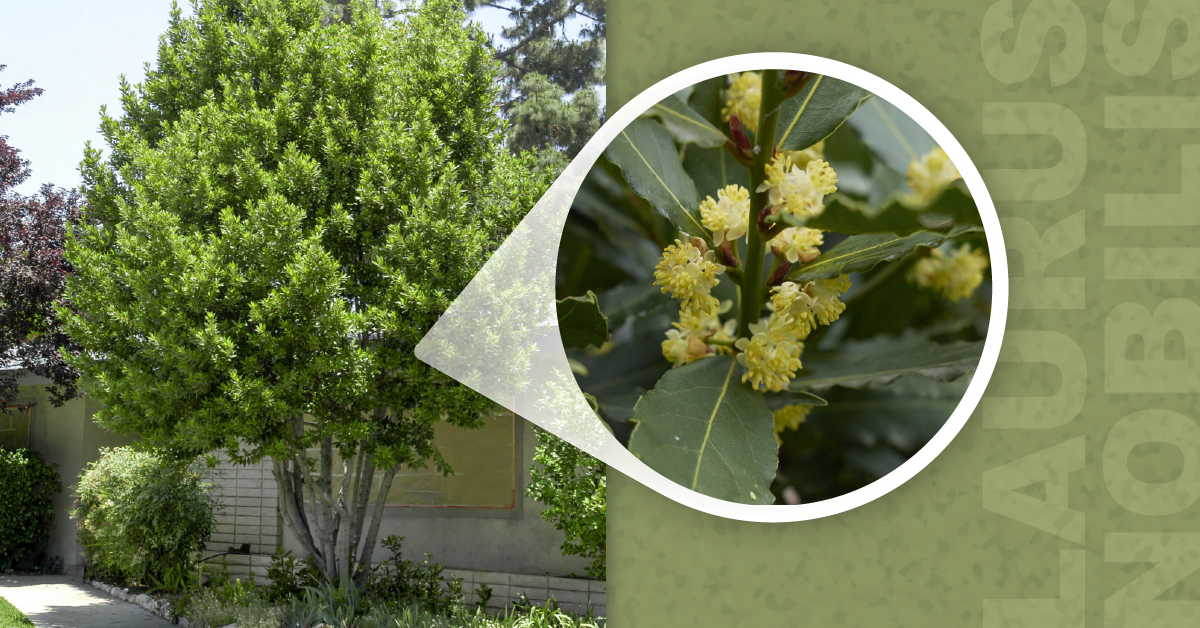 Mediterranean Basin, Europe Region
When one thinks of aromatic leaves used in cooking, Laurus nobilis, or Sweet Bay, is often the first thought. Also called Bay Laurel or Grecian Laurel, this small tree is a versatile evergreen tree for Central Coast landscapes. Growing 20–30 ft. tall to 20 ft. wide, Sweet Bays produce small yellow flowers in Spring, followed by deep purple berries. Best known for their fragrance, they are deer-resistant, fire resistive, and attract birds. Preferring fertile, well-drained soils, they are low water users once established. The variety "Saratoga" is best for use as a tree, but the species can also be used as a background or for screen shrubs.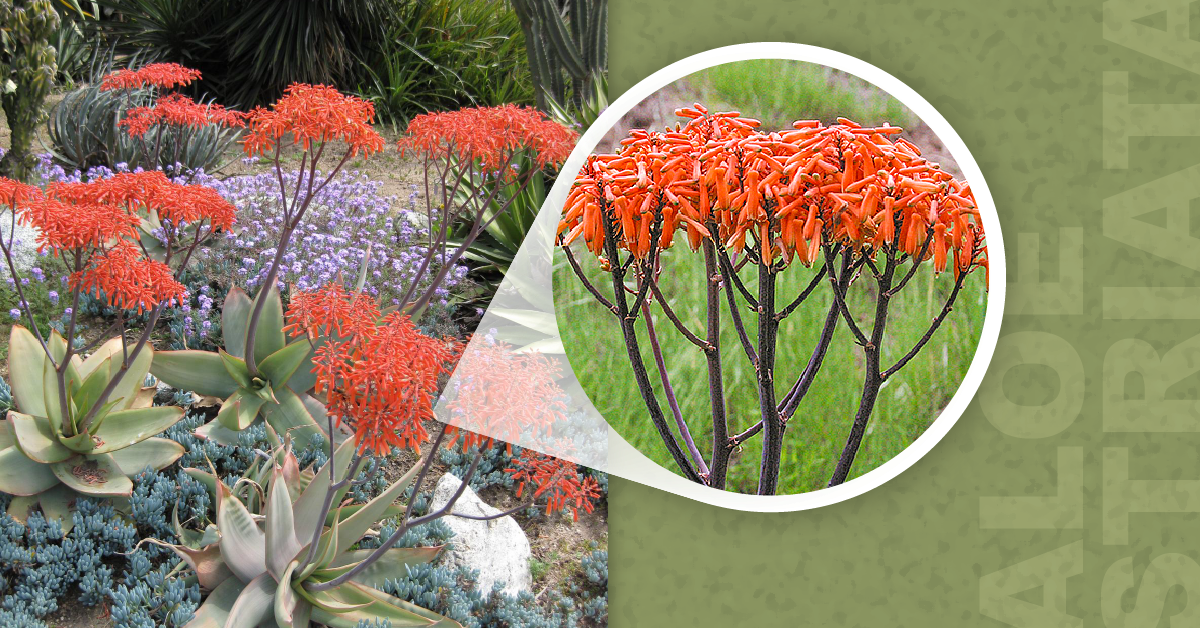 South Africa Region
Aloe striata, or Coral Aloe, is one of many aloes native to South Africa. This beautiful succulent has found a home in many a landscape or garden in the milder micro-climates (hardy to 25 degrees Fahrenheit) of North County, and throughout the coastal climates. It grows to be a 2 ft. wide rosette with broad, pale green, nearly toothless, flat leaves. The brilliant coral-pink-to-orange flowers occur in spring on branched clusters up to 3 ft. tall. They thrive in full sun and well-drained soil. Coral Aloes are fire- and deer-resistive, require minimal water, and attract hummingbirds.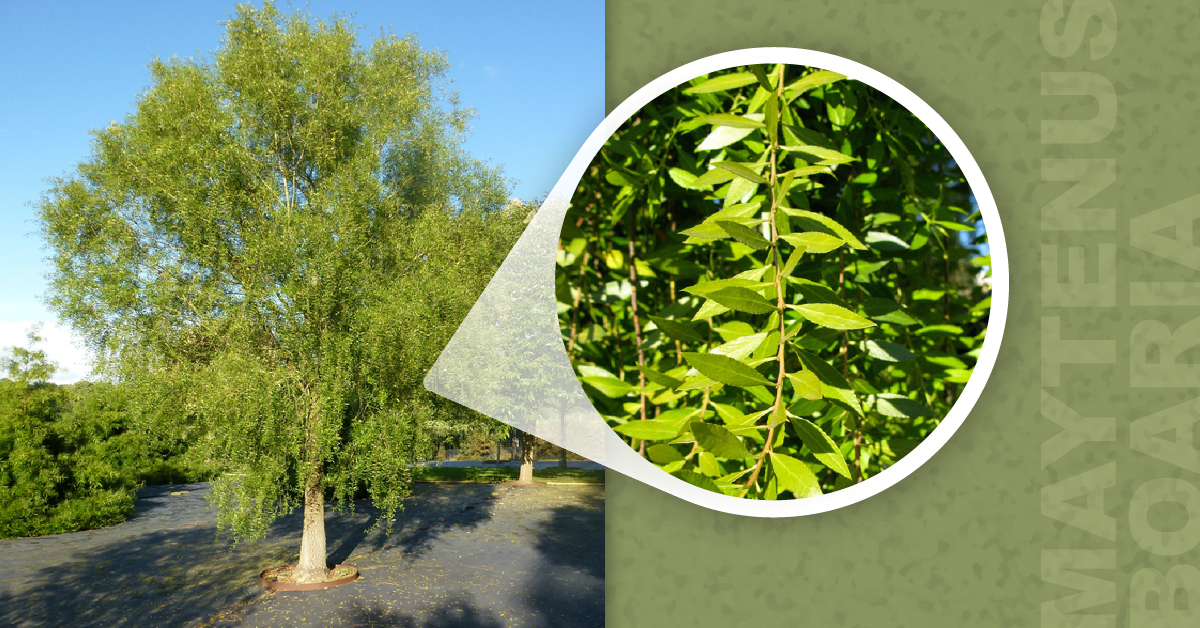 Central Chile Region
Known for its graceful, weeping form and light green, evergreen foliage, Maytenus boaria, or Maytens Tree, is a unique and small specimen tree for much of the Central Coast. Hardy to 20 degrees Fahrenheit, the Maytens Tree grows to over 30 ft. and has long, pendulous branchlets hanging down from its branches. The tiny spring flowers are pretty inconspicuous, and the leaves are 1–2 inches long. They are fire- and deer-resistive and want full sun and ample summer water. Maytens Trees can produce beautiful lighting effects in the landscape.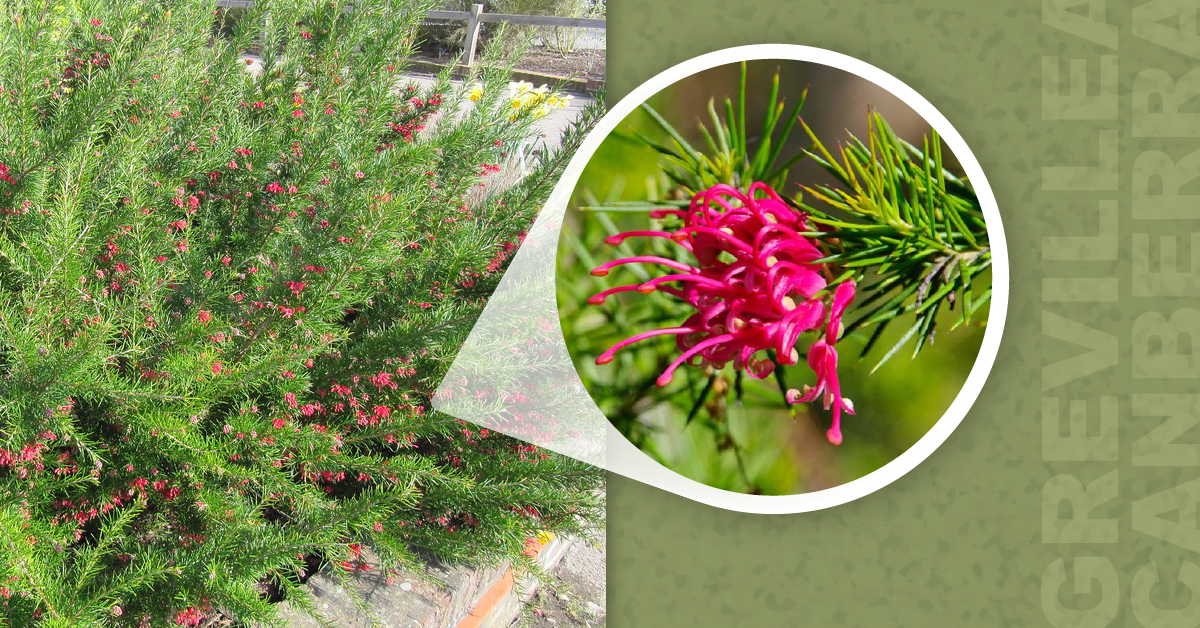 Southwestern Australia Region
People native to Australia have have made good use of Grevilleas since time immemorial. With over 350 species of Grevilleas—from virtually flat ground covers to soaring trees—their uses range from building furniture to making drinks from the nectar. One favorite landscape plant is Grevillea "Canberra Gem," also known as Spider Flower. This shrub has a graceful, open form from about 8 ft. tall to 12 ft. wide. The bright green leaves are needlelike and prickly, making for a good barrier plant. Flowers are red clusters starting early spring and intermittently at other times. Not only deer-resistive, this and other Grevilleas attract butterflies and birds with their nectar and seeds. Canberra Gem grows in a variety of soils from clay to sandy loam and is quite tolerant, preferring occasional deep soakings and good drainage. It is hardy to about 20 degrees Fahrenheit.
Interested in how these plants will work in your landscape design? Contact us at [email protected] or (805) 466-6263.