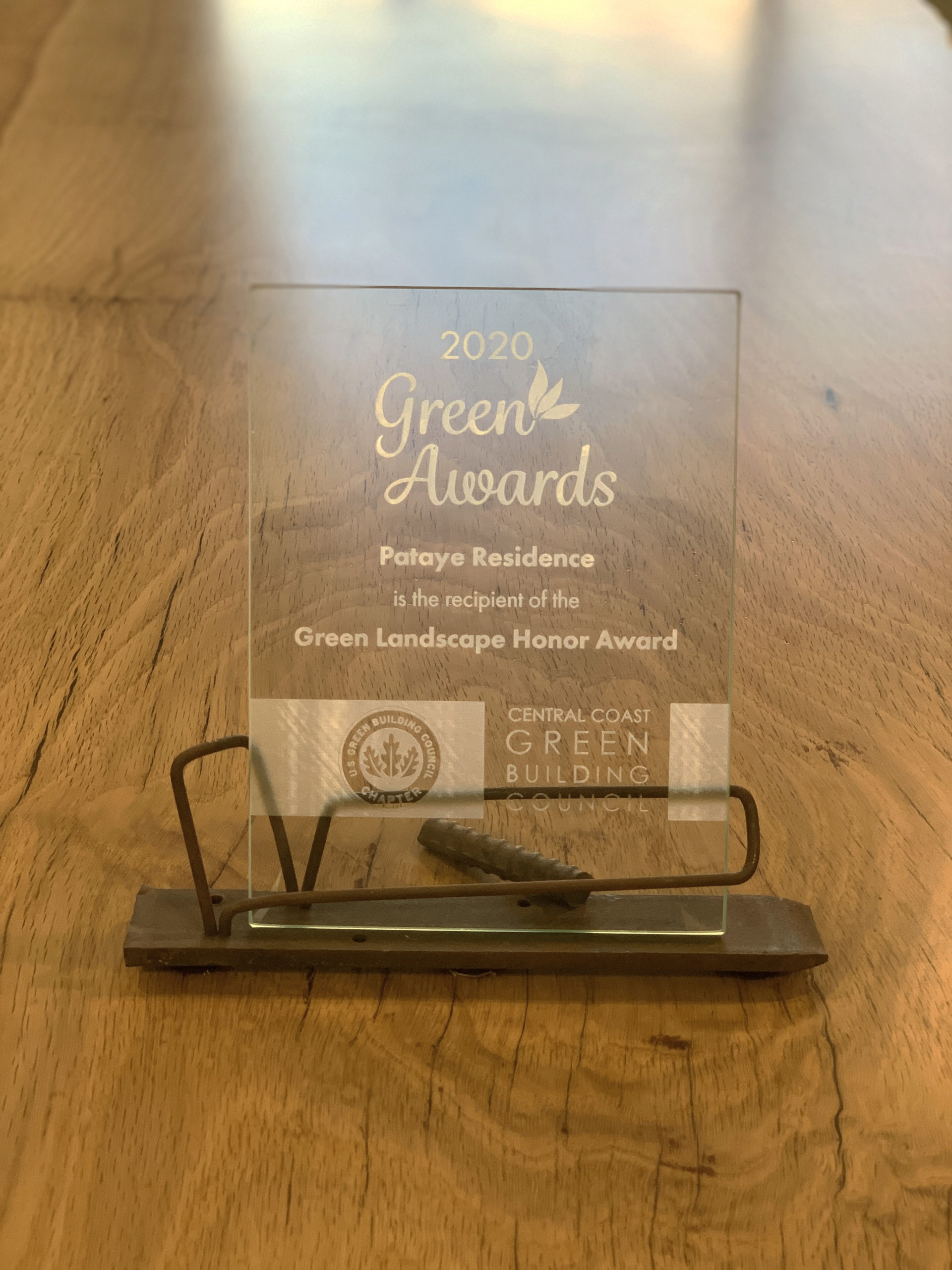 Madrone Landscapes has been honored with the Central Coast Green Building Chapter Green Landscape Award for the Pataye residence.
The beautiful Pataye residence is a contemporary, off grid home featuring rammed earth blocks and set in a forest along the northern central coast of California. Madrone Landscapes incorporated the contemporary architecture with the mixed evergreen forest, maximizing usable outdoor space while minimizing maintenance and energy inputs.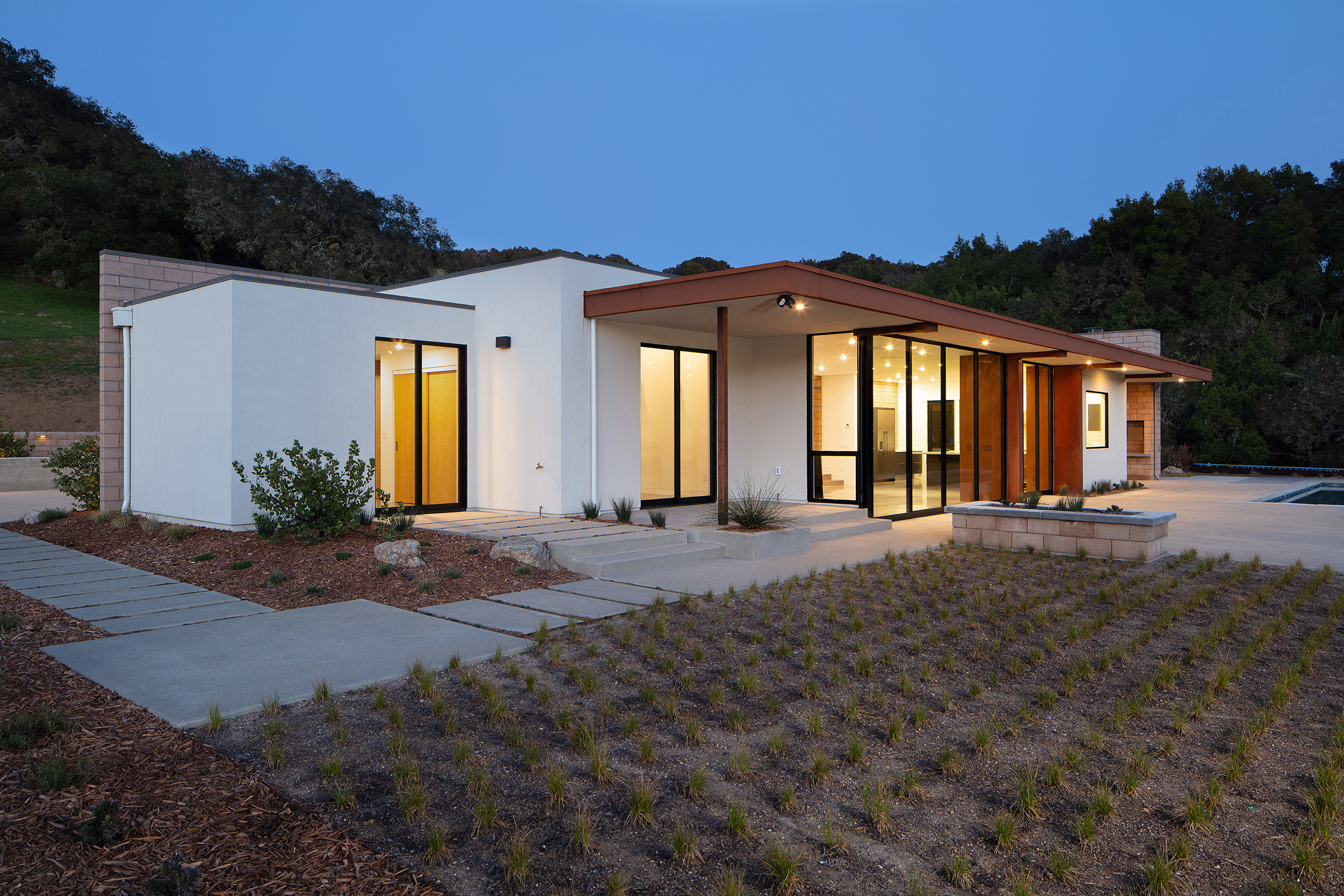 The award-winning design includes a simple, low-maintenance plant palette to complement and showcase the modern home design, using native, drought-tolerant plants with dramatic details and striking contrasts. The foliage color and texture to create an impressive effect alongside the modern home.
Madrone Landscapes' entry courtyard feature has a one-of-a-kind water wall that collects and cascades into a large reflection pool, stimulating all the senses. The diagonally-set pavers, featuring locally-sourced rock mulch, provide a striking accent that helps tie the contemporary with the surrounding landscape. Solar panels were installed to efficiently and automatically power low voltage LED lighting off the grid. Madrone also created a lawn area with a beautiful, native turf substitute.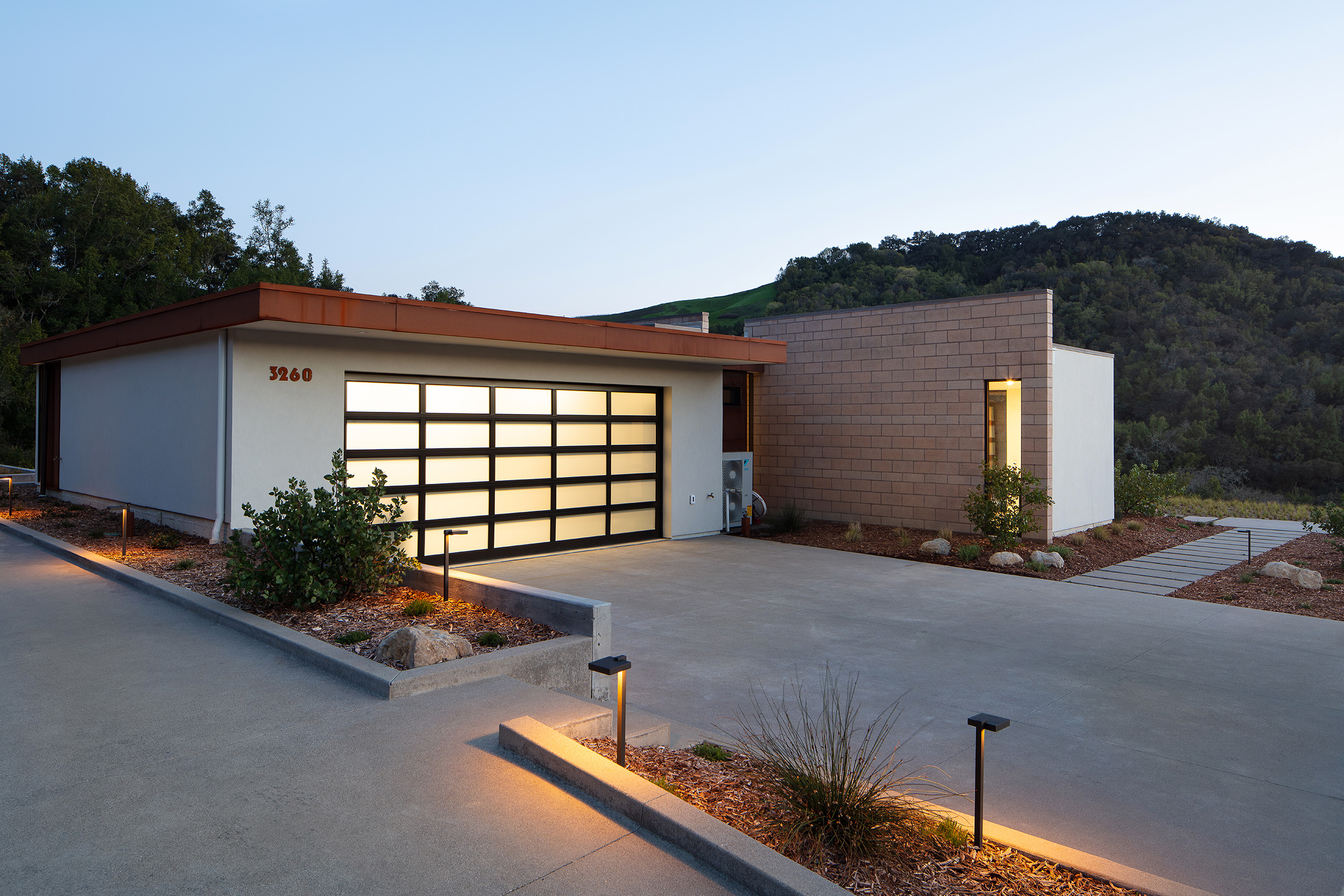 A subsurface drip irrigation system was installed to conserve water, reduce environmental impact and maintenance. A 'smart' irrigation controller was included which draws satellite weather information and automatically adjusts run times and saves water. Madrone's design also redirects rainfall to the nearby natural creeks and watershed.
Madrone Landscapes wishes to thank the Pataye family and the Central Coast Green Building Chapter for this honor.
Project Architect: Jade Architecture
Contractor: Semmes and Co. Builders
Qualified Nurseries: West Covina, Boething Treeland, Native Sons and Village Nurseries