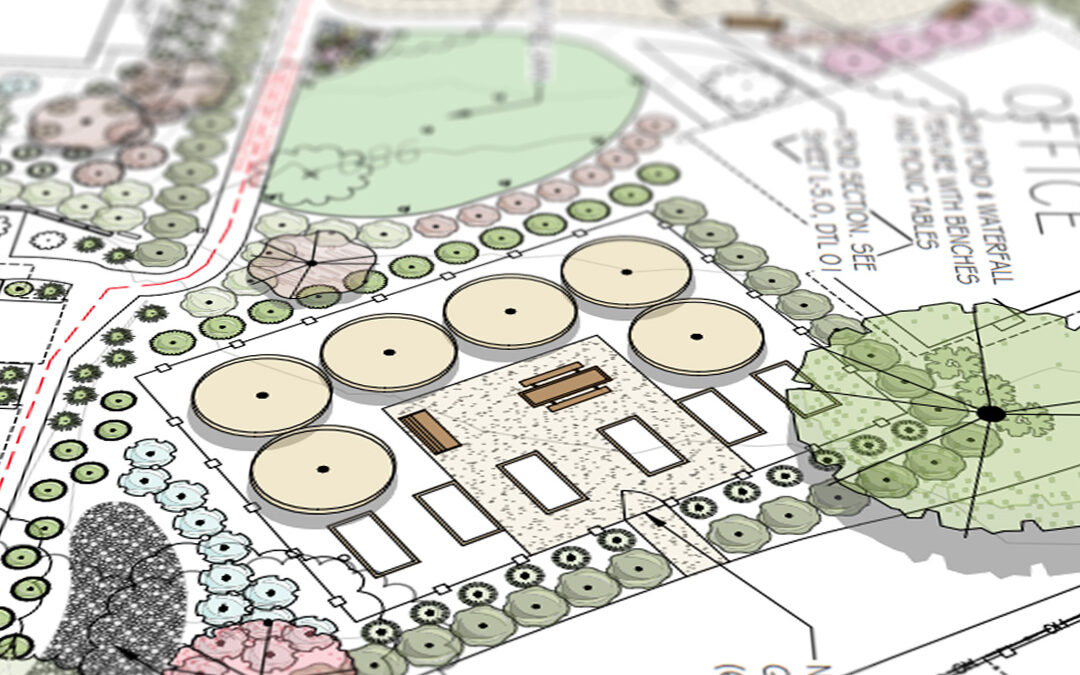 This Atascadero redesign focuses on updating a community landscape into a cohesive, native, and climate-adaptive whole. The low-maintenance plan revitalizes the landscape with pops of year-round color, distinct recreation areas, reduced water usage, and a smooth vision that facilitates future improvements.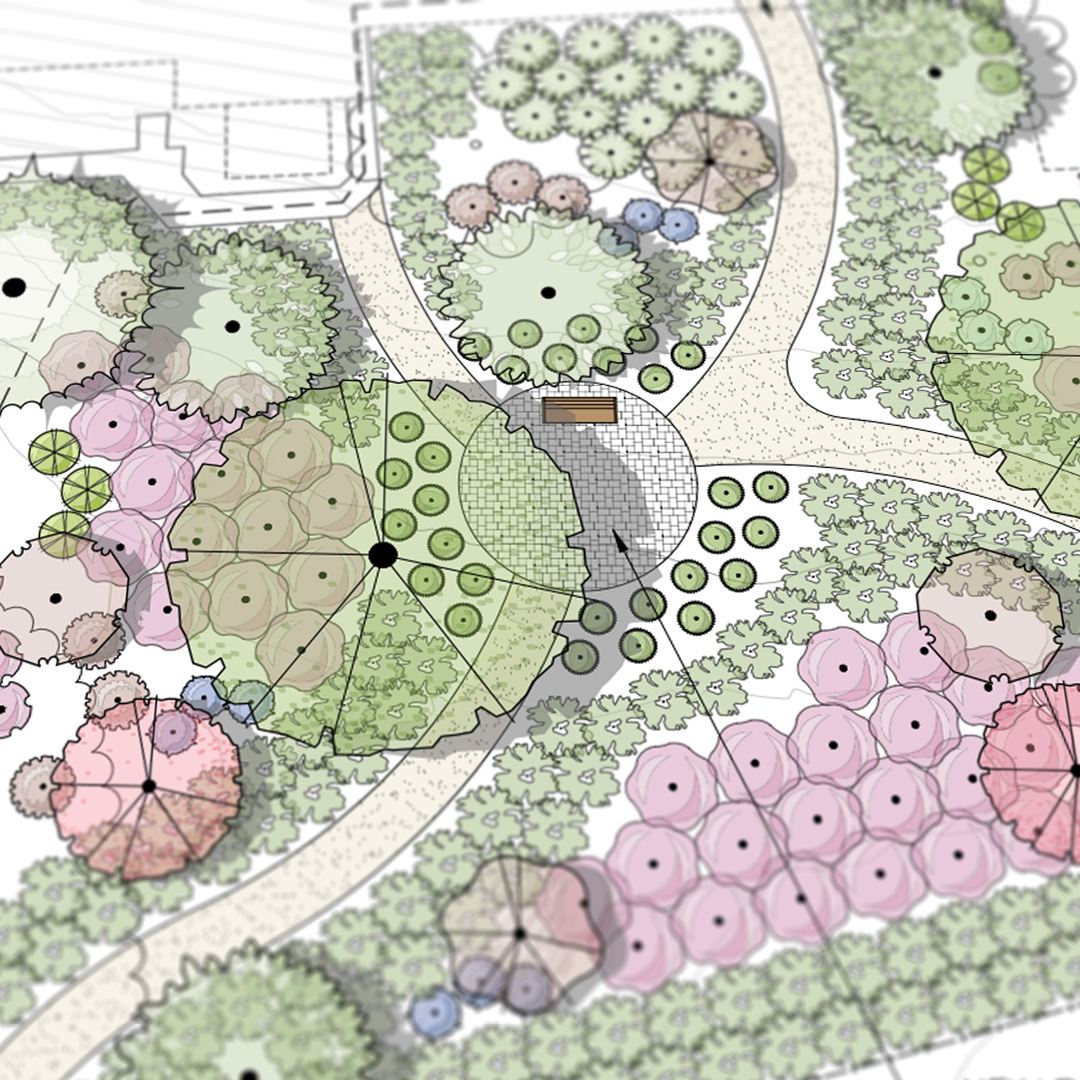 Our design scope included an assessment of the existing landscape to determine which trees contribute to the long-term vision, which existing lawn areas are appropriate to retain, and what important views and connections could be enhanced or created. For both selection and layout, ease of maintenance was foremost. The planting palette includes a diversity of textures, shapes, colors, and sizes for intrigue and a dynamic, quietly flourishing landscape.
The extensive street frontage is enhanced with large shrubbery, and pedestrian access points beckon visitors with a lay of boulders, ornamental grasses, and clusters of flowering perennials. Due to the surrounding oak woodland that stretches into the project site, we kept our tree selection limited to species that would preserve and maintain the native area, introducing other oaks, olives, and cedars to create a well-rounded palette.
Want more information on our landscape design services? Contact our landscape designers at [email protected] or (805) 466-6263.