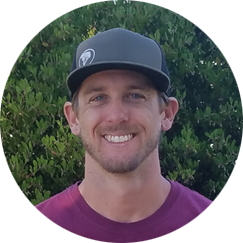 Coner Boaen
Coner Boaen started in the industry in 2003. After several years working in landscape construction and service, he took a brief hiatus from landscaping. In 2018, he moved to Atascadero and joined the Madrone team as a Service Technician. He was quickly promoted to a Project Manager on the construction team, and he's since become an integral part of Madrone's leadership team.
As Maintenance Manager, Coner focuses on exceptional customer service and communication with the maintenance crews and Madrone clientele. Under his supervision, the maintenance team services residential and commercial accounts, from private custom homes and entire HOA subdivisions to single commercial buildings and large commercial complexes.
Known for his professionalism, communication, and quality of work, Coner is a familiar face to Madrone clients. They appreciate his in-depth knowledge of landscape maintenance practices and procedures, which equates to high-quality landscapes and customer satisfaction.
Coner understands the importance of continual training and education for his team. He brings that ethos to his management, concentrating on providing consistent, skillful supervision and training, ensuring excellent and reliable service.
Coner and his team take pride in their hard work and take pleasure in helping clients keep their yards looking the best they can, season after season.