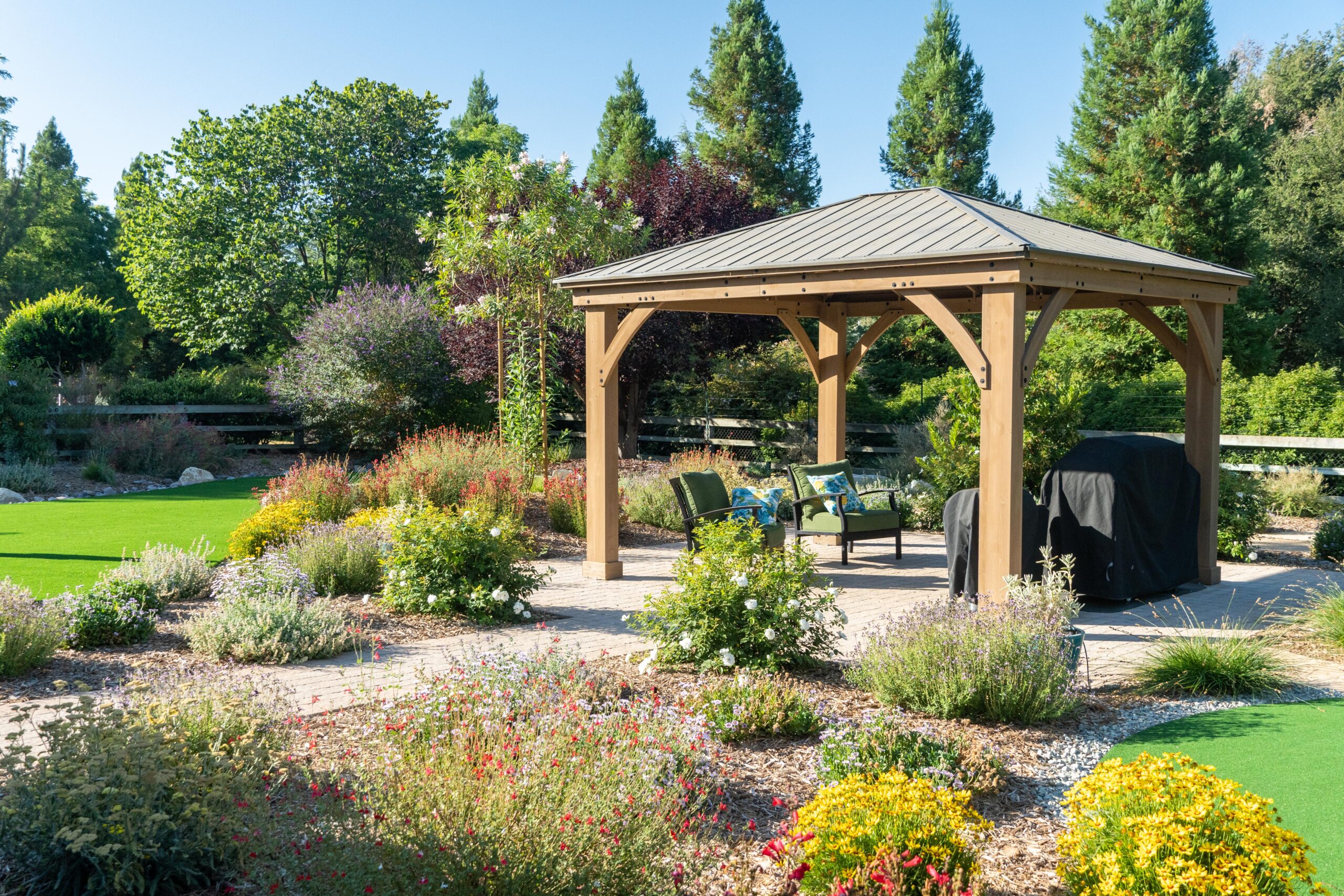 Water-Wise Floral | Atascadero, CA
Covered in wall-to-wall blooms, this Atascadero back yard is a true retreat for the flower gardener and proof that low-water landscapes can be showy and colorful. Nestled among a rainbow of colorful perennials, the space now features an inviting covered patio, artificial turf lawn and putting green, dry creek and more.
A goal of this project was to reduce water usage. Formerly a conventional lawn, now a drought-tolerant landscape with lots of color and interest, the palette includes red salvia and penstemon, purple seaside daisy and nepeta, yellow coreopsis and yarrow, white roses, and plenty of green grasses and foliage. Better yet, this lawn will always be green!
Landscape Design & Construction: Madrone Landscape