Landscape Design Services
Madrone Landscapes designs projects to create a unique experience, reflect our connection with the natural environment, and foster a relationship that goes beyond basic design practice alone.
Design Philosophy
We understand our clients' motivations and goals through in-depth observation, diligent listening, and budget analysis. The landscapes we create speak for themselves; the feeling of being immersed in a Madrone design is unlike any other because we deeply explore how our design decisions will affect the user experience. Our projects are built to succeed today, tomorrow, and for generations to come.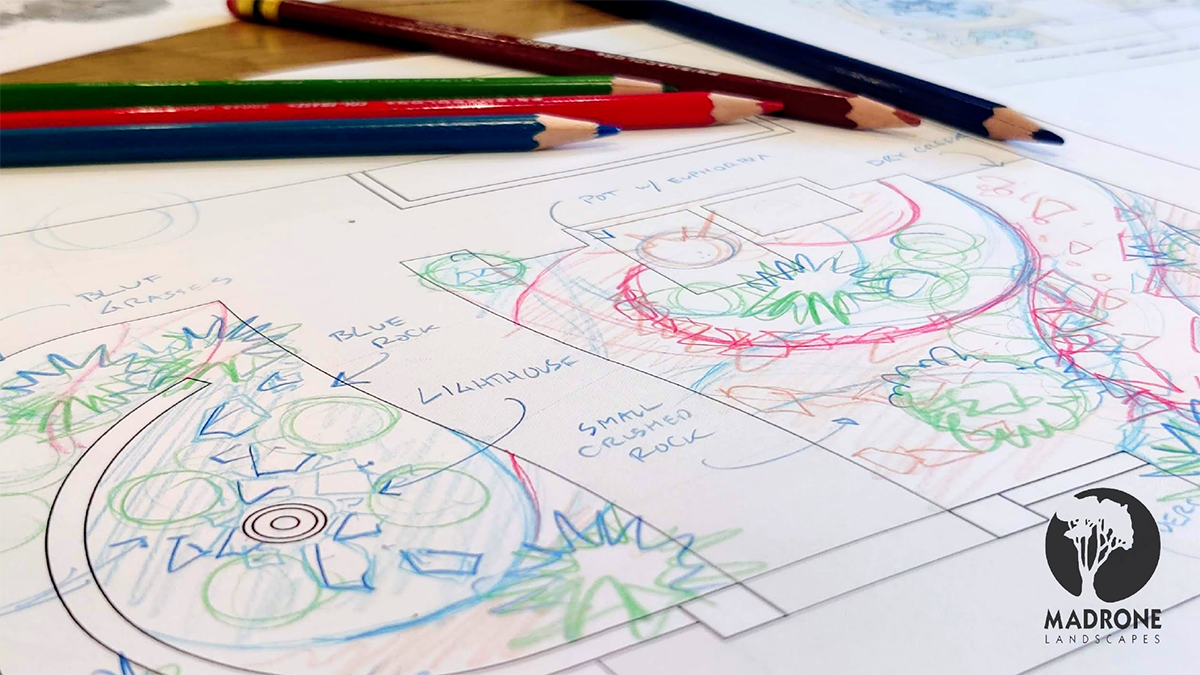 Design Process
Consultation
On-site meeting (free for local projects)
Discuss project goals, ideas, and scope
Design proposal written up by designer: outlines project scope and fees for design work
Design Prep
Site measurements and photos taken on site
Base map drafted for plan use
First Meeting – Concept Plan
Less detail, more general spatial and elemental layout and options
Red-line 1 copy of plan and mark up for changes: designer keeps a copy, client keeps a copy
First 50% of design fee is charged
Second Meeting – Refined Plan and Budgetary Estimate
All plan elements included with specifications and detail as needed
Construction estimate provided: all plan elements are given a line item showing cost for installation
Red-line plan and estimate to fit budget, priorities, and break into phases as needed
Next 25% of design fee is charged
Third Meeting – Finalized Plan and Estimate
Plans and estimate are further refined from last meeting
Discussion of construction process and timeline
Last 25% of design fee is charged
Post-Design – Madrone Construction
All construction crews are in-house
Designer is involved and available throughout the construction process
Seamless transition between every stage of the project