Landscape Construction & Installation Services
Outdoor Living makes the Central Coast so special, and we're here to transform your property for success today, tomorrow, and years to come.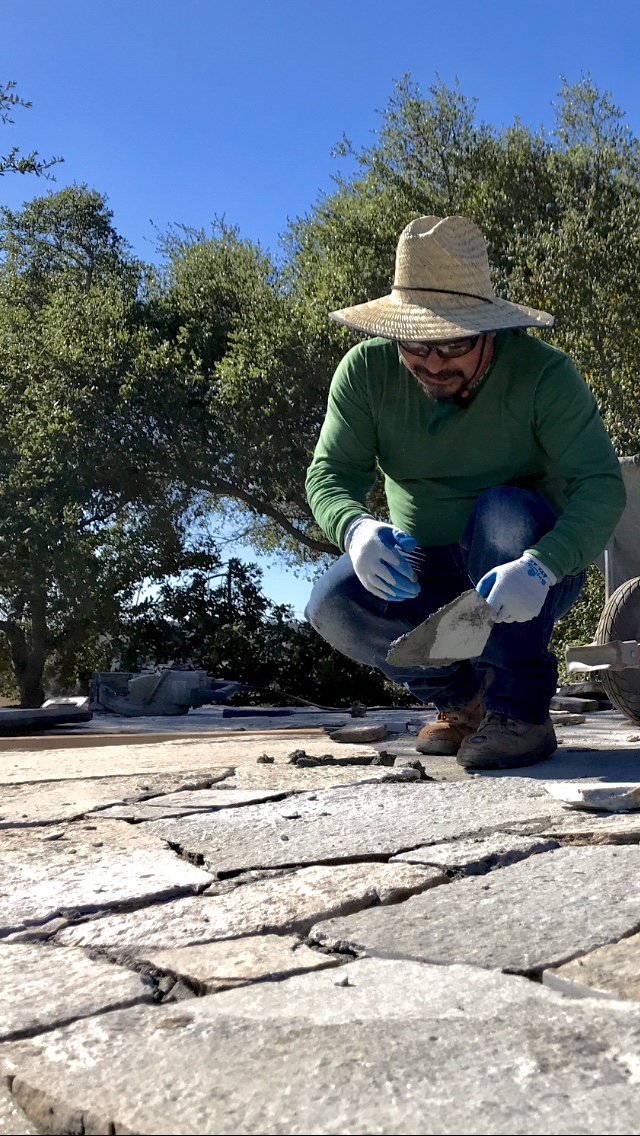 Our Construction Capabilities
Our Construction Division employs multiple project managers who are able to take on projects large and small, with over 100 years of experience combined.  We have specialists in masonry, carpentry, irrigation, grading, planting, and drainage available to tackle any challenge, and we utilize a network of great subcontractors to get even more done in a short period of time.  We have multiple heavy-duty trucks, tractors, trenchers, power tools, and specialty equipment to get work done effectively.  Our Construction projects are scheduled months into the future: ensuring that when we start a project, it is well planned and that we finish it quickly and professionally.  We offer construction services for winery, residential, commercial, and municipal work for general contractors, businesses, agencies, and the public – some of which you can explore here on our Projects Page.
Design Build Landscape Construction
Many of our best projects are achieved through our Design / Build process.  After the Design Process is complete, our design team continues to work hand in hand with our Construction Division to realize the vision, and pass on insights gained through the design process.  As we transition from Design to Construction, opportunities to enhance a project's overall appeal often present themselves on-site.  Our Design / Build capability allows us to capitalize on this potential and craft truly unique spaces with continued input from our design team as well as the client. Our experienced construction staff and creative designers can help you achieve that indescribable feeling of getting just what you wanted from your landscape.
Landscape Construction Estimating
Our line-item estimates are highly detailed, and we regularly provide them for a variety of residential, commercial, and municipal projects. We strive to estimate well-built projects, and to be transparent about what it takes to do things right. We don't cut corners just to get our bids lower. When needed, we often explore value-engineering solutions that don't take away from the integrity of the design. Our goal is to ensure happy clients for years to come , and to maintain a strong and positive relationship with every client. Our construction estimates are always based off of plans produced in-house, or from scaled plans provided by the owner or project manager. When estimating design plans, we are happy to walk the site and discuss details about the project before putting together a line-item construction estimate.