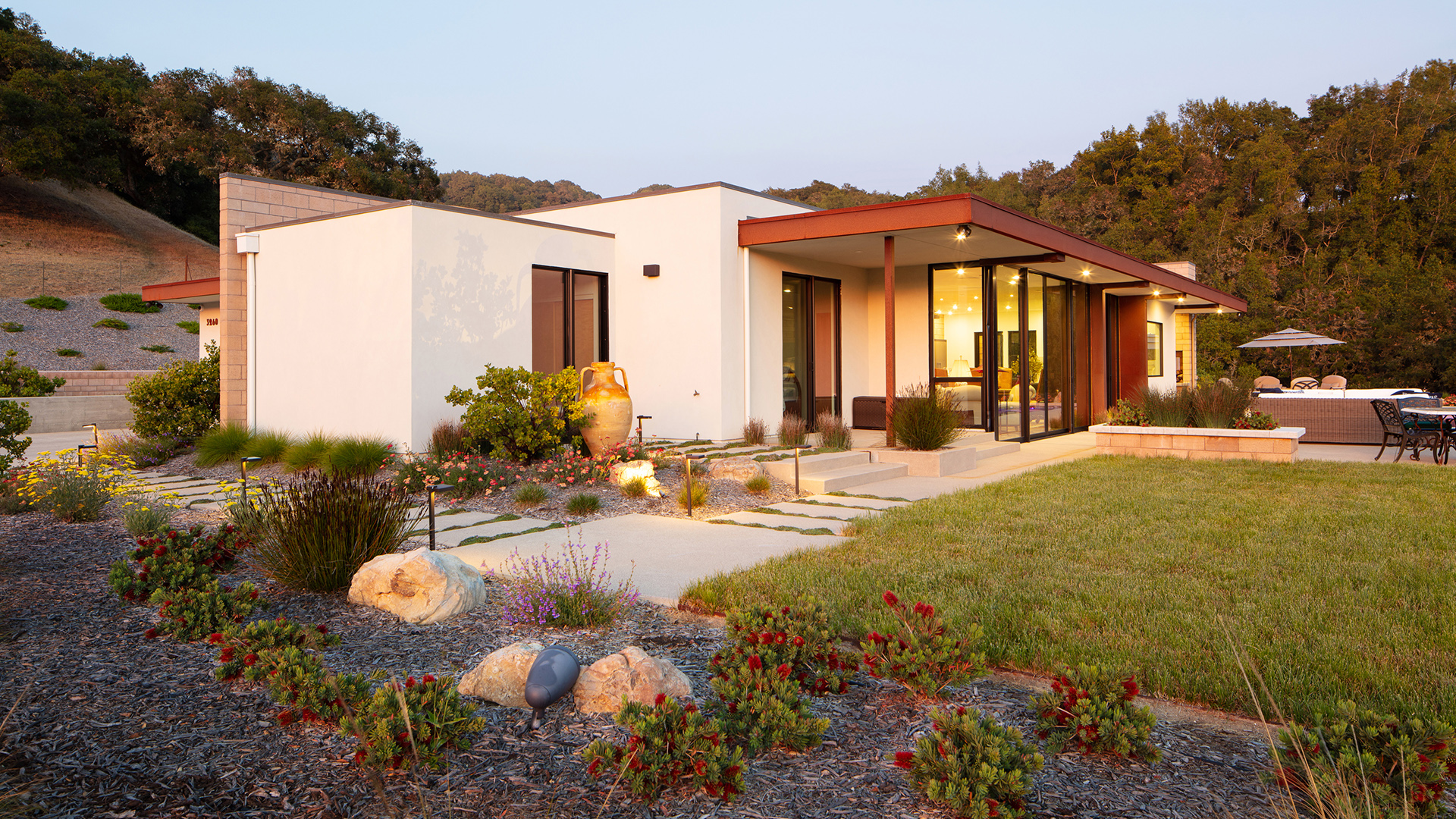 Coastal Contemporary | Cayucos, CA
This custom residential home is designed in a contemporary style by Jade Architecture, set in a beautiful mixed evergreen forest along the northern central coast. The home was built off-grid by Semmes and Co. Builders and features rammed earth.
Madrone's award-winning landscape design seamlessly bridges the substantial transition between the unique contemporary architecture to the surrounding mixed evergreen forest, maximizing usable outdoor space and minimizing maintenance and all energy inputs.
The project was sited in an area where minimal tree removal or mitigation was necessary. Madrone's design used native drought-tolerant plants in a modern styling. The simple, low-maintenance plant palette utilizes foliage color and texture to create a dramatic effect alongside the modern home.
Outdoor living spaces were maximized through a custom water wall, stepping stones and pavers, and a lawn area created from a native turf substitute.
Residence Architect: Jade Architecture | Landscape Design and Construction: Madrone Landscape 
Award: 2020 Green Landscape Honor Award, Central Coast Green Building Chapter
Award: CLCA Design/Build Award 2019