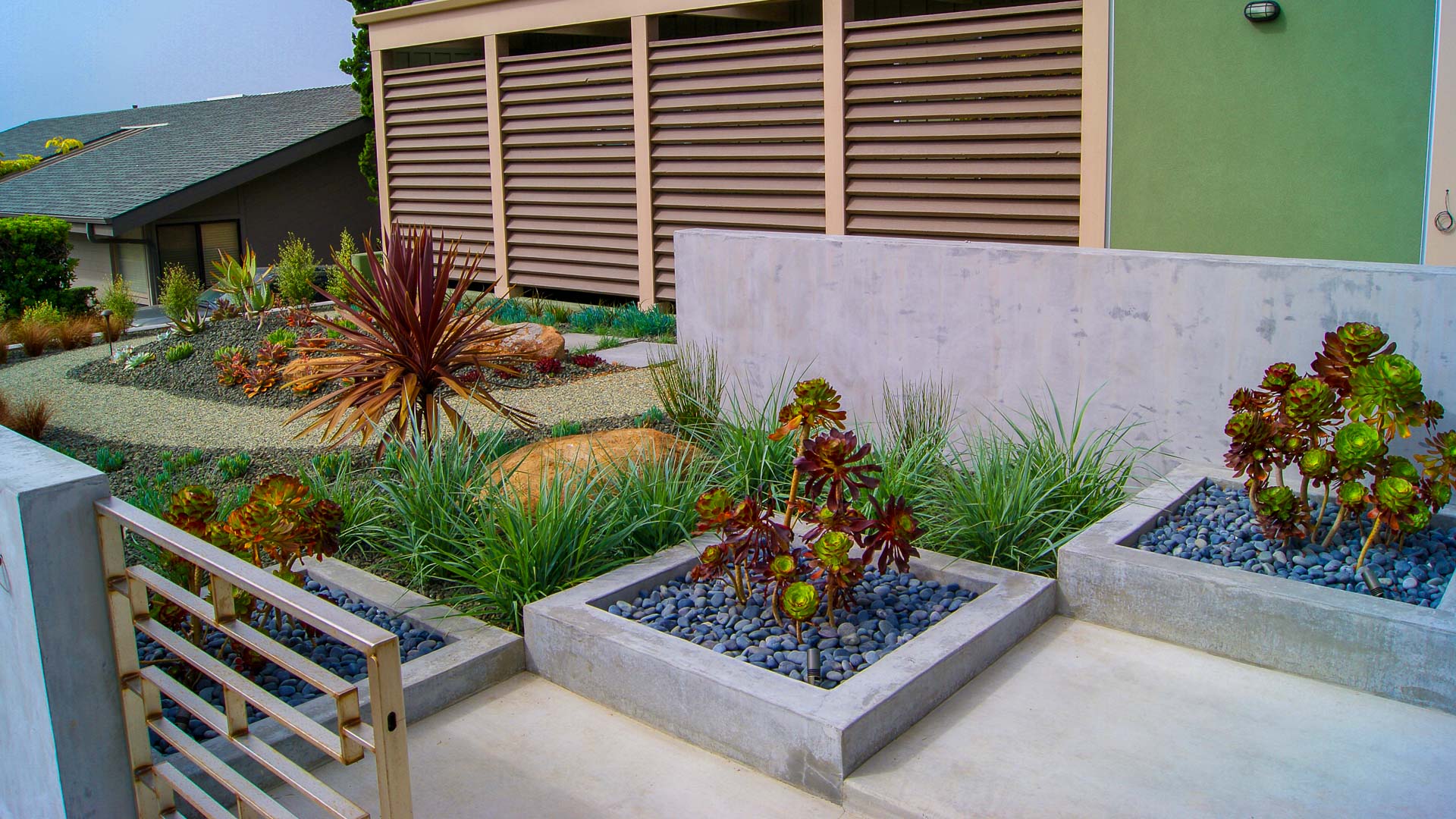 Conroy Residence | Pismo Beach, CA
This mid-century modern residence sits ocean bluff-side, where the physical embodiment of crisp, salty air finds its way into the landscape. A landscape treatment of low-maintenance succulents, grasses, paths and ground covers is placed deliberately to ease the transition between modern interior and coastal exterior. It also features a beautiful olive tree, and plants designed to silhouette against the garden walls.
Winner of the CLCA Beautification Award for Small Residential Landscape-2011, this fascinating landscape makes the most of a tight situation.
Landscape Design and Construction: Madrone Landscapes