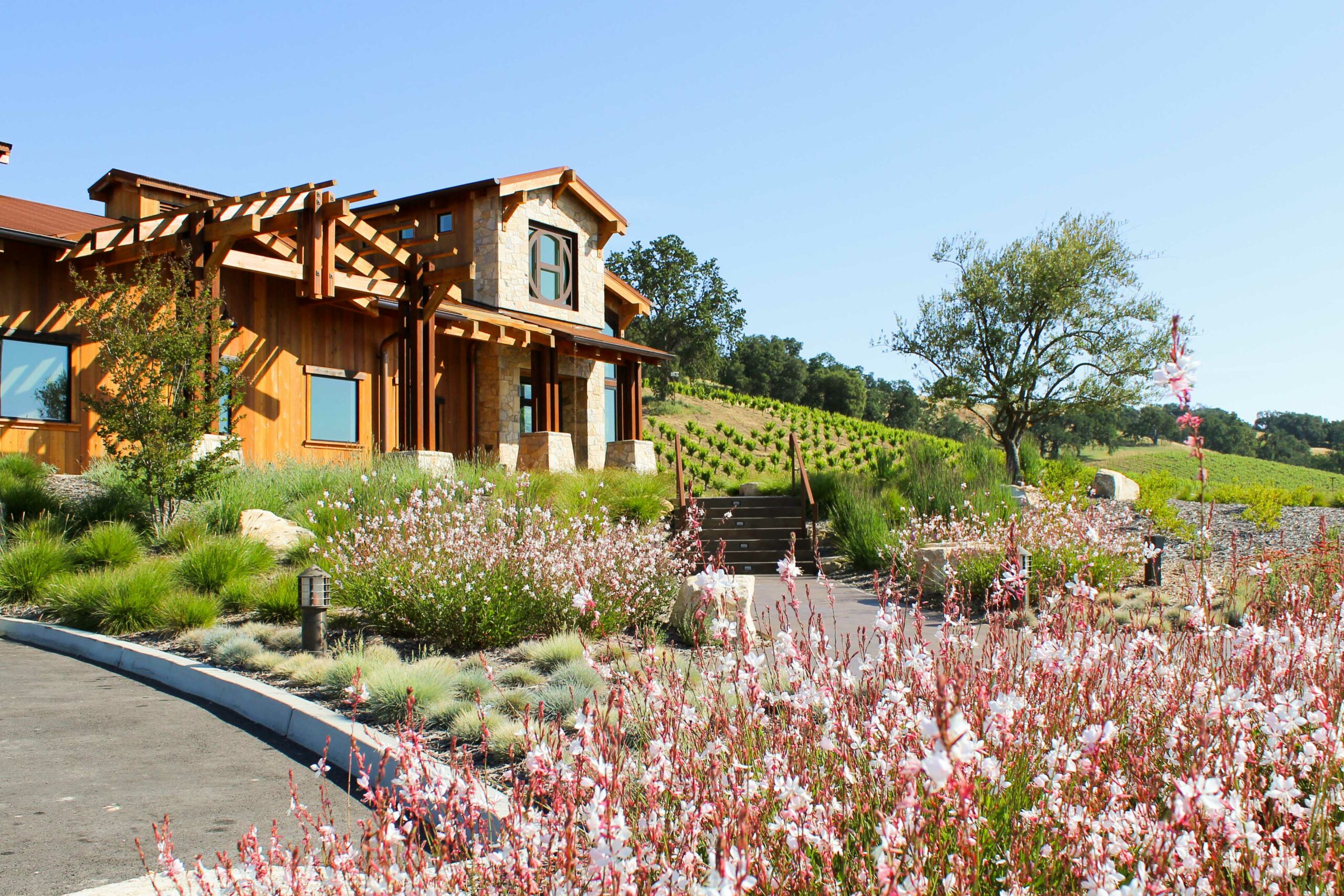 Halter Ranch Vineyard | Paso Robles, CA
Set in a historic farmland setting, Halter Ranch Vineyard can be identified by its beautifully restored 1880s farmhouse, just off Adelaida Road.The landscape blends the historic orchards and heritage oaks with plantings of eclectic Mediterranean and California native drifts of color and texture.
The setting is elegant, relaxed and reminiscent of older, simpler times. The new tasting room reflects this same essence, with flecks of a fresh, more youthful appearance. Both areas are the perfect spot to bring a picnic, share a bottle of phenomenal wine, and spend the afternoon soaking up the Paso Robles sunshine.
Landscape Design: Firma Landscape Architecture, Madrone Landscape | Landscape Construction: Madrone Landscape