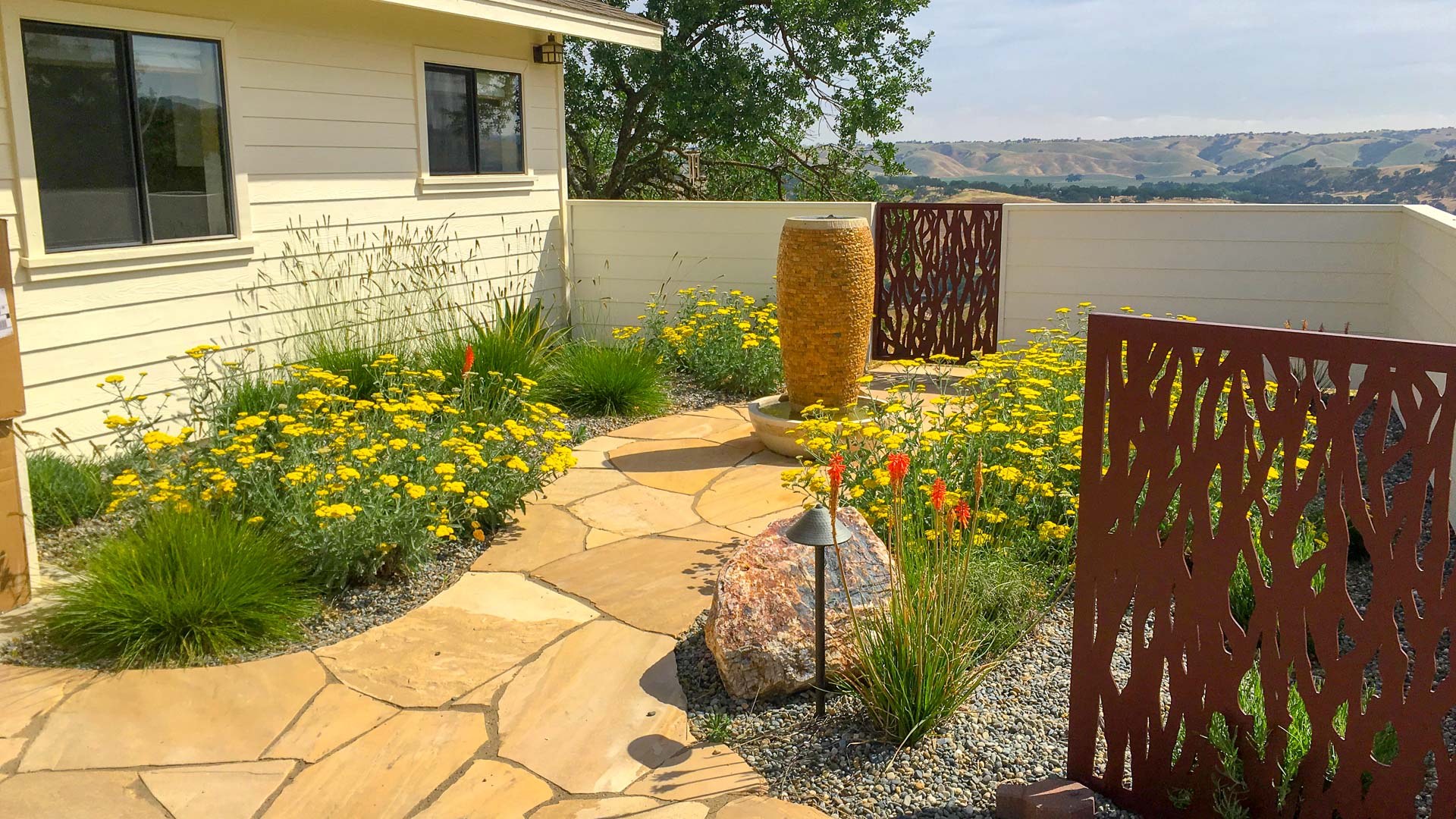 Textured Oasis | Paso Robles, CA
The front yard of this landscape was transformed from an empty, barren space into a small oasis. The flagstone paving lends itself well to the natural landscape surroundings, and the urn fountain offers a delicate sound and sense of tranquility. The greens and golds found in the native plants also reflect the colors of the surrounding environment. Finally, the custom-cut steel gates finish off the elegant, natural vibe with a tree-branch style pattern.
The backyard reflects the same materials and similar feeling of an oasis, with an infinity edge pool overlooking the vast mountainous landscape.
Landscape Design and Construction: Madrone Landscape