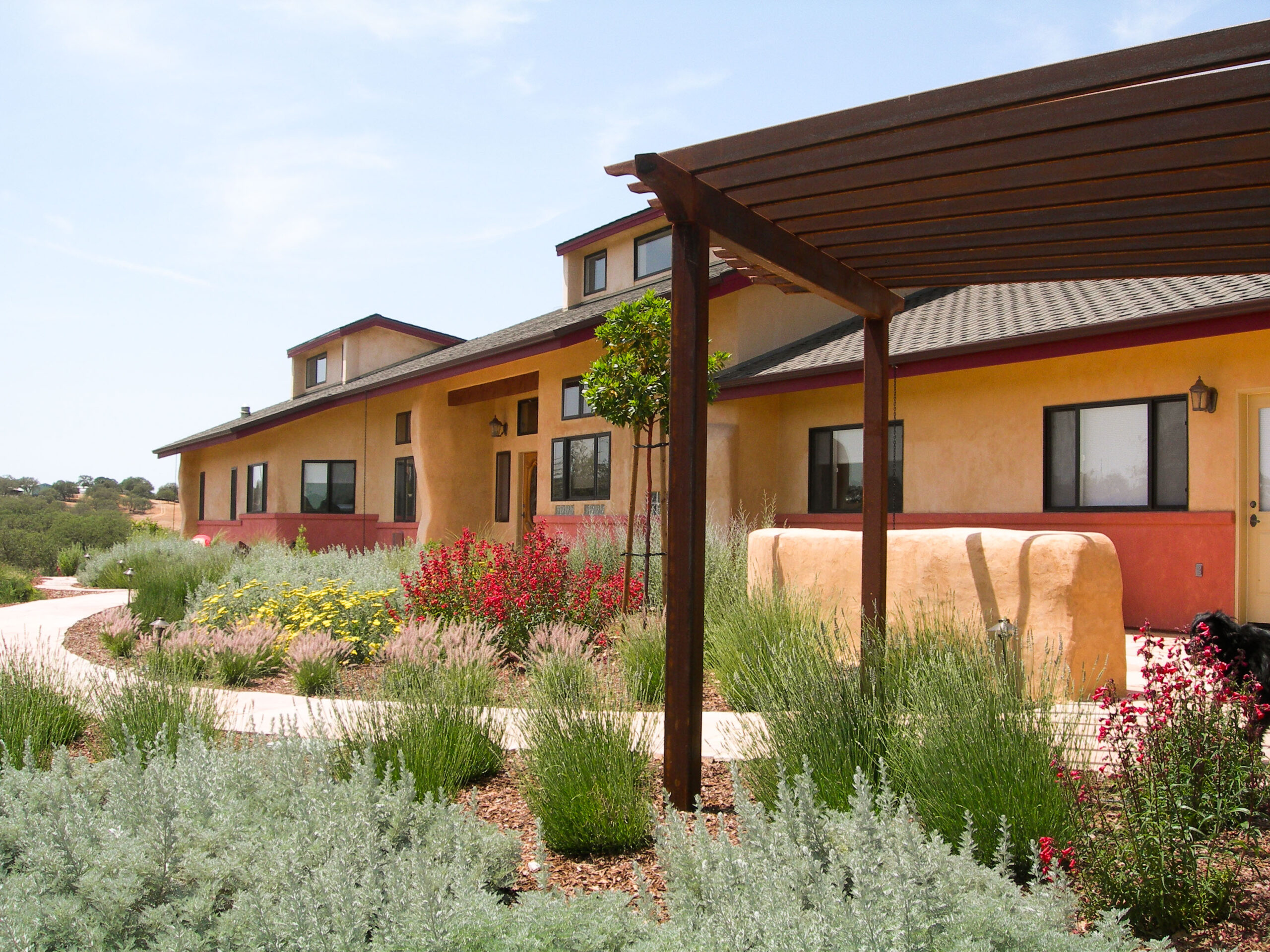 Modern Rustic Retreat | Paso Robles, CA
The east side of Paso Robles is characterized by Oak Savannahs, rolling golden hills, and intense dry summer heat. This straw bale construction home, designed for modern sustainability, protects those inside from extreme temperatures outside.
The garden similarly acts as a beautiful refuge, insulating the home from the surrounding savannah, while blending colors and textures picked up from both the natural setting and the architecture of the home. Drifts of pastel colors surround elegant patios to give a feel of being situated within a field of outstanding wildflowers, while still maintaining calculated patterns with four-season appeal.
Winner of Outstanding Achievement for Large Residential Maintenace in 2013
Winner of CLCA's Outstanding Xeriscape Statewide in 2007
Landscape Design: Stratton Semmes
Landscape Construction and Maintenance: Madrone Landscape