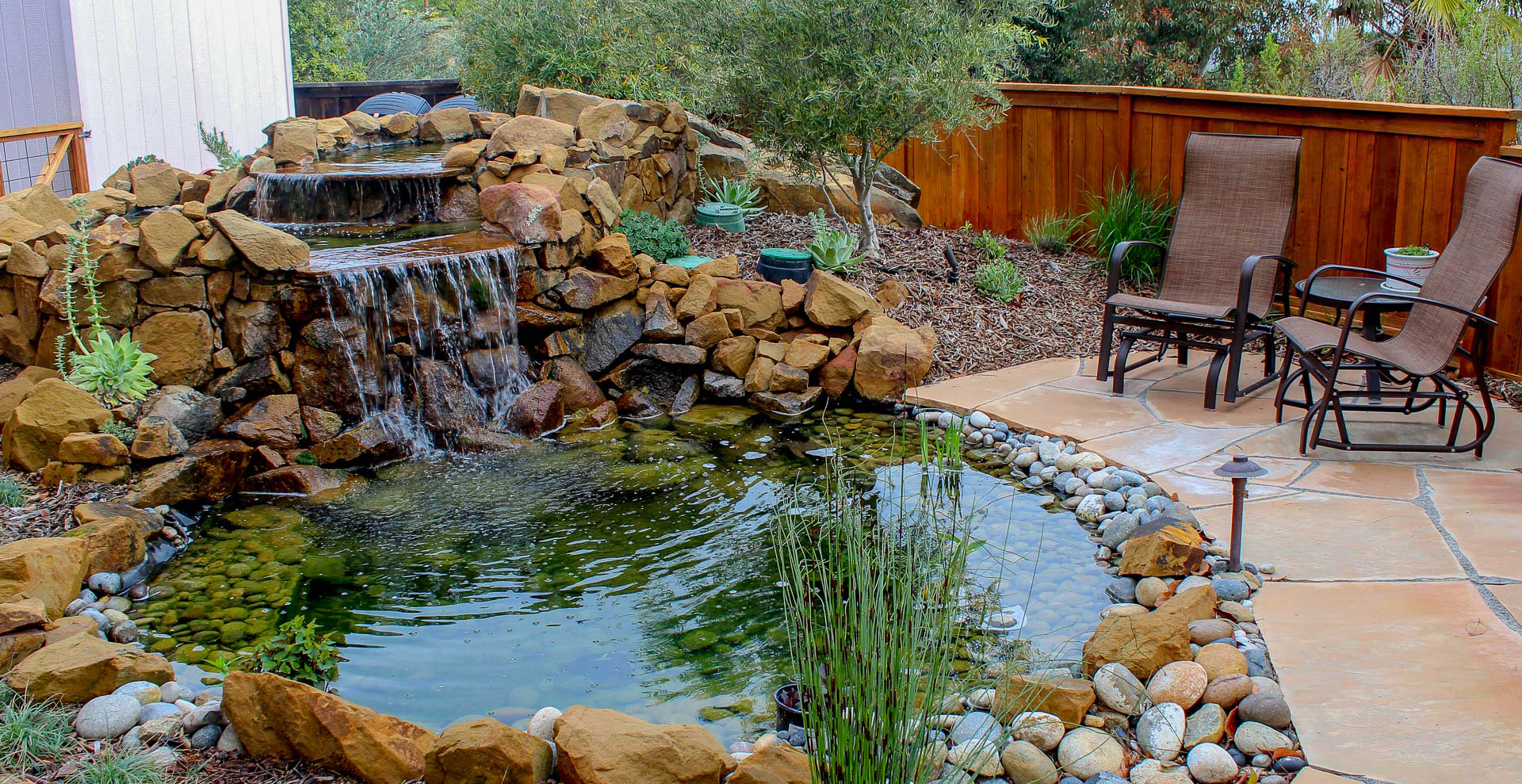 Mountain Ranch | Atascadero, CA
This award-winning property features waterfalls of locally-sourced stone in front and back, flagstone patios, incredible views, raised vegetable planters, fruit trees and berry vines. It is a prime example of sustainably turning the site constraint of a steep hillside into an opportunity for a peaceful, mountain retreat.
Landscape Design and Construction: Madrone Landscapes.