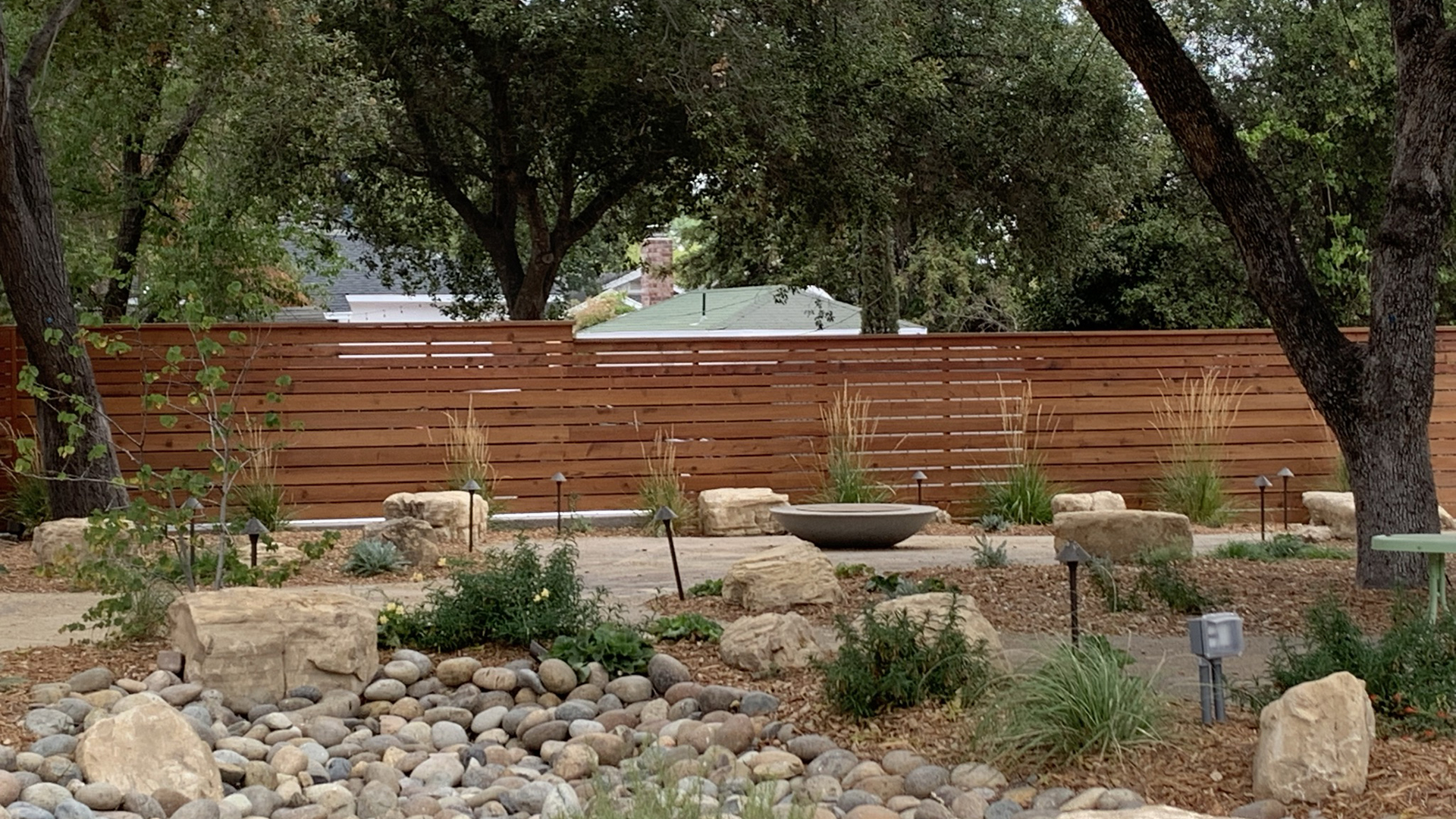 North County Rustic Modern | Paso Robles, CA
A redesign in Paso Robles at 10,600 SF, this North County backyard landscape creates a rustic modern outdoor sanctuary. The scope of work included perimeter fencing with access gates, walkways and patio areas to enhance flow and function throughout the property, a low-maintenance, drought-tolerant planting plan. Plans included an outdoor kitchen, BBQ and fire pit area, an irrigation system for maximum efficiency and performance, and lighting to enhance usability and aesthetics after dark.
The design includes points of interest and focal features such as a dry creek, raised garden beds, horizontal fencing, and landscape lighting. Stately oak trees with moonlighting create a canopy over the activity areas.
Landscape Design and Construction: Madrone Landscape