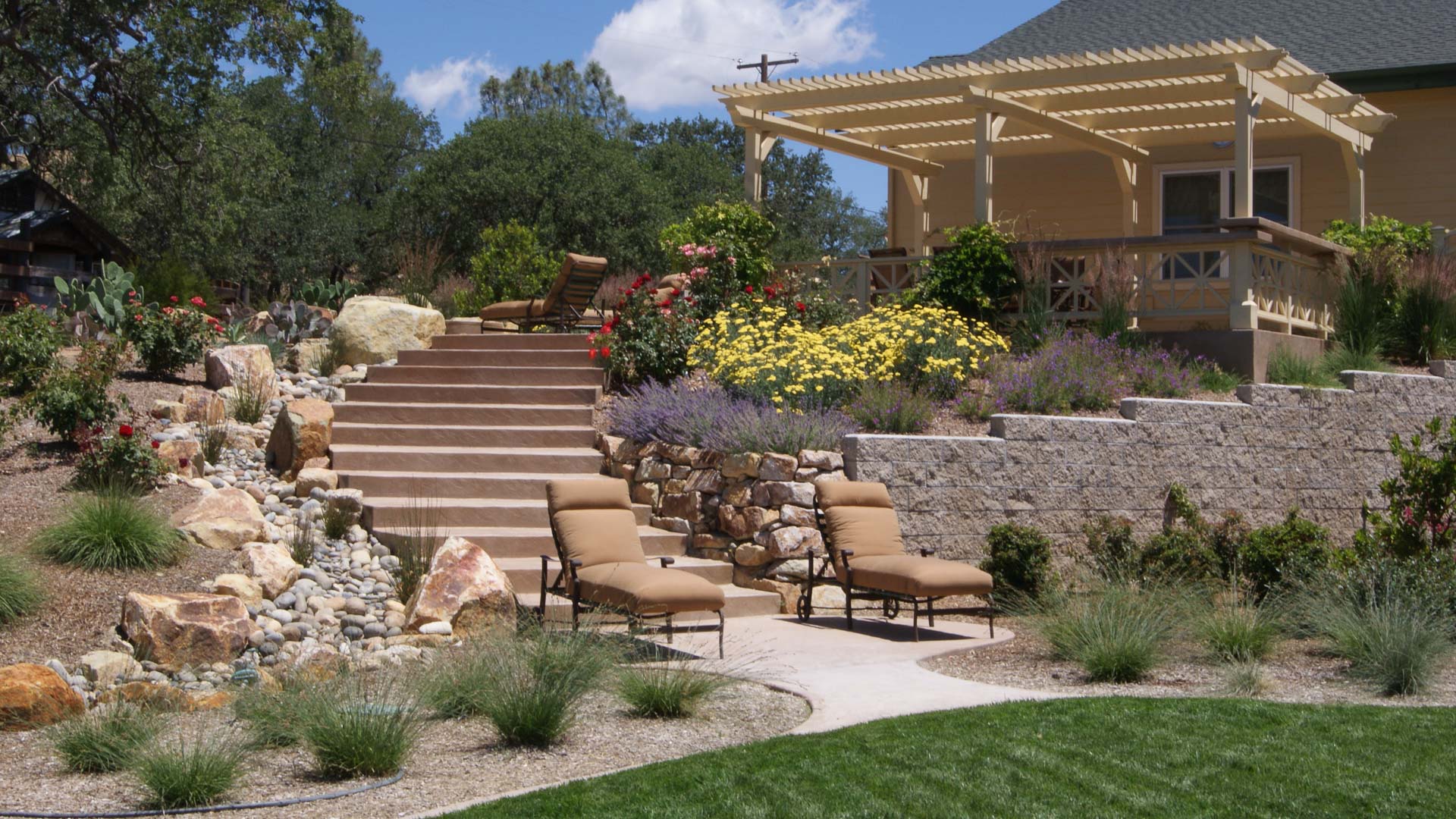 Private Residence | San Miguel, CA
This residence lies in the backcountry of San Miguel. The entry to the property features natural stone retaining walls and native plantings to create a warm welcome.
The house has large lawns for little ones to play barefoot on, as well as plenty of space for larger gatherings, in addition to a series of planters showcasing a variety of native and Mediterranean plant species.
Down below, an epic fenced-in play area is made an icon of the property. Climbing rocks, wooden playhouses, slides, and swings are shaded by large trees and cushioned by soft grasses and perennials – bringing a childhood dream to life.
Landscape Design and Construction: Madrone Landscape | Play Structure: Daniel's Woodland