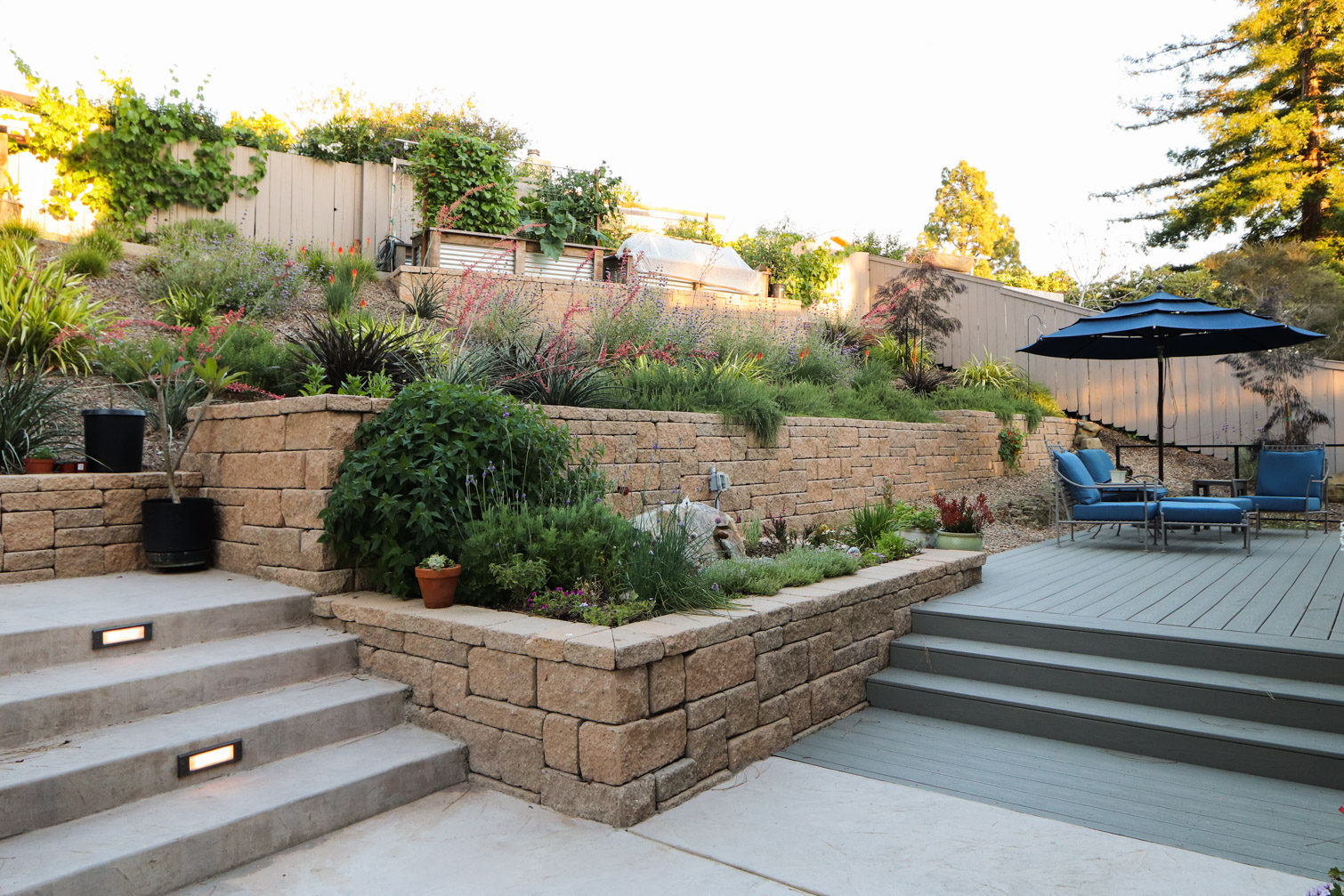 Backyard Retreat | San Luis Obispo, CA
This San Luis Obispo backyard features several areas for gathering, including outdoor dining and a cozy fire feature for cool winter evenings. A stairway traverses the lushly planted hillside to a raised-bed vegetable garden.
The planting palette includes several drought-tolerant succulents such as Blue Glow Agave and Foxtail Agave. Other varietals include Sun Camellia (Camellia sasnqua), Variegated Japanese Sedge (Carex Oshimensis), Bush Anemone (Soleirolia soleirolii ), and a Tamukeyama Japanese Maple (Acer palmatum var. dissectum 'Tamukeyama).
Landscape Design and Construction: Madrone Landscape