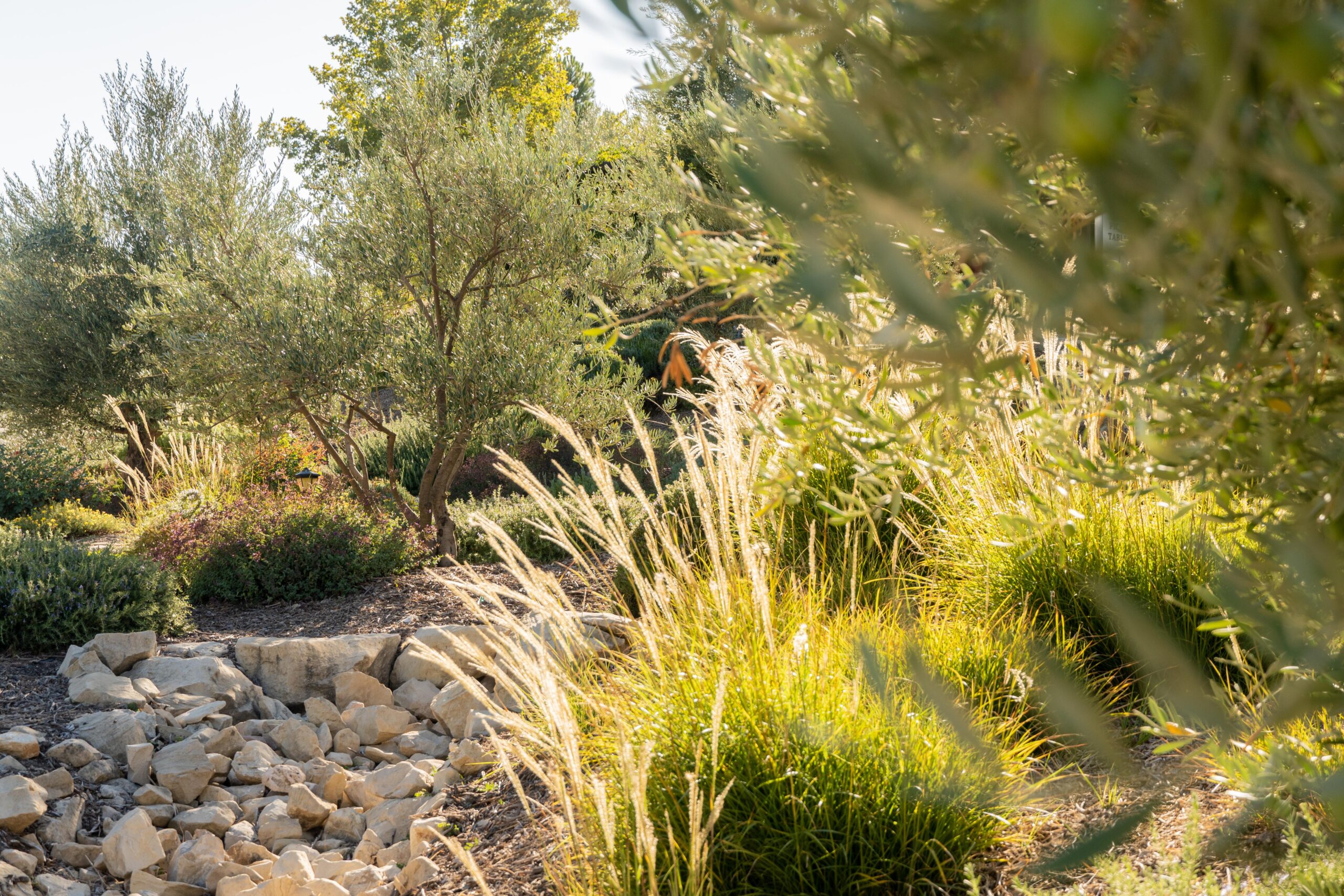 Tablas Creek Vineyards
The beauty of Adelaida stone is one of the signatures of Tablas Creek Vineyard. This smooth, undulating sandstone was once a sandy bottom to the ocean floor, and no stone better identifies this unique wine appellation. The stone is used both for form and function in this bright sunny garden. The sustainable roots of this winery are apparent in every aspect: their organic vine production, incredible wines, and the use of stone in the landscape – which was quarried from the vineyards themselves.
Design: Carolyn Gilman. Install and Maintenance: Madrone Landscapes.