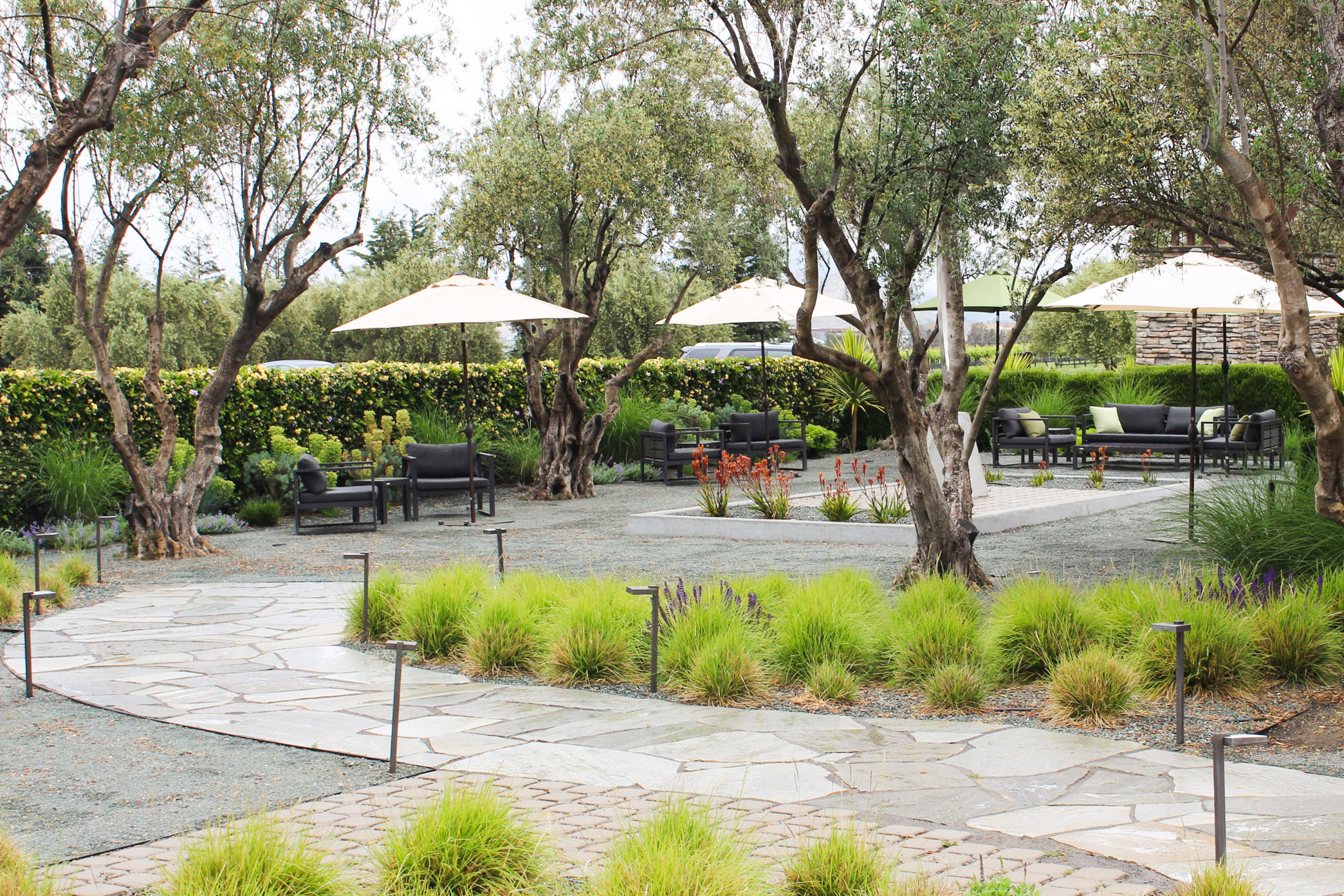 Tolosa Winery | San Luis Obispo, CA
Tolosa's tasting room sits nestled within the vines of Edna Valley. Walking up to the tasting room door, visitors are greeted with playful grasses dancing in the ever-present breeze. Once led to the back patio, there are multiple seating nooks to choose from based on group size. The main area is very open, with flagstone paths leading to different seating options. Umbrellas offer the most shade in these areas, with minimal plantings to accentuate the hardscape. Following the path toward the grove of olive trees, smaller, more intimate spaces come into view. The field-grown olive trees offer more dense shade and privacy to these nooks, with grasses and path lights leading the way through the space. Finally, the area opens back up to showcase an incredible, metal kinetic sculpture that moves gently with the breeze. At the base of the sculpture, brightly-colored sage and kangaroo paw plants complete the dynamic centerpiece.
Landscape Design: Christy O'Hara and MW Architects |  Landscape Construction: Madrone Landscape and JW Design
Madrone was approachable during the decision-making process. They understood our ultimate goals and seemed to be a company that would be responsive to our needs. That turned out to be true! Accommodating and responsive, the landscape construction team were great partners. It doesn't matter if it's a small or large project, Madrone is invested in our success. I would recommend using Madrone for design as well as for installation because having the project continuity is greatly beneficial.