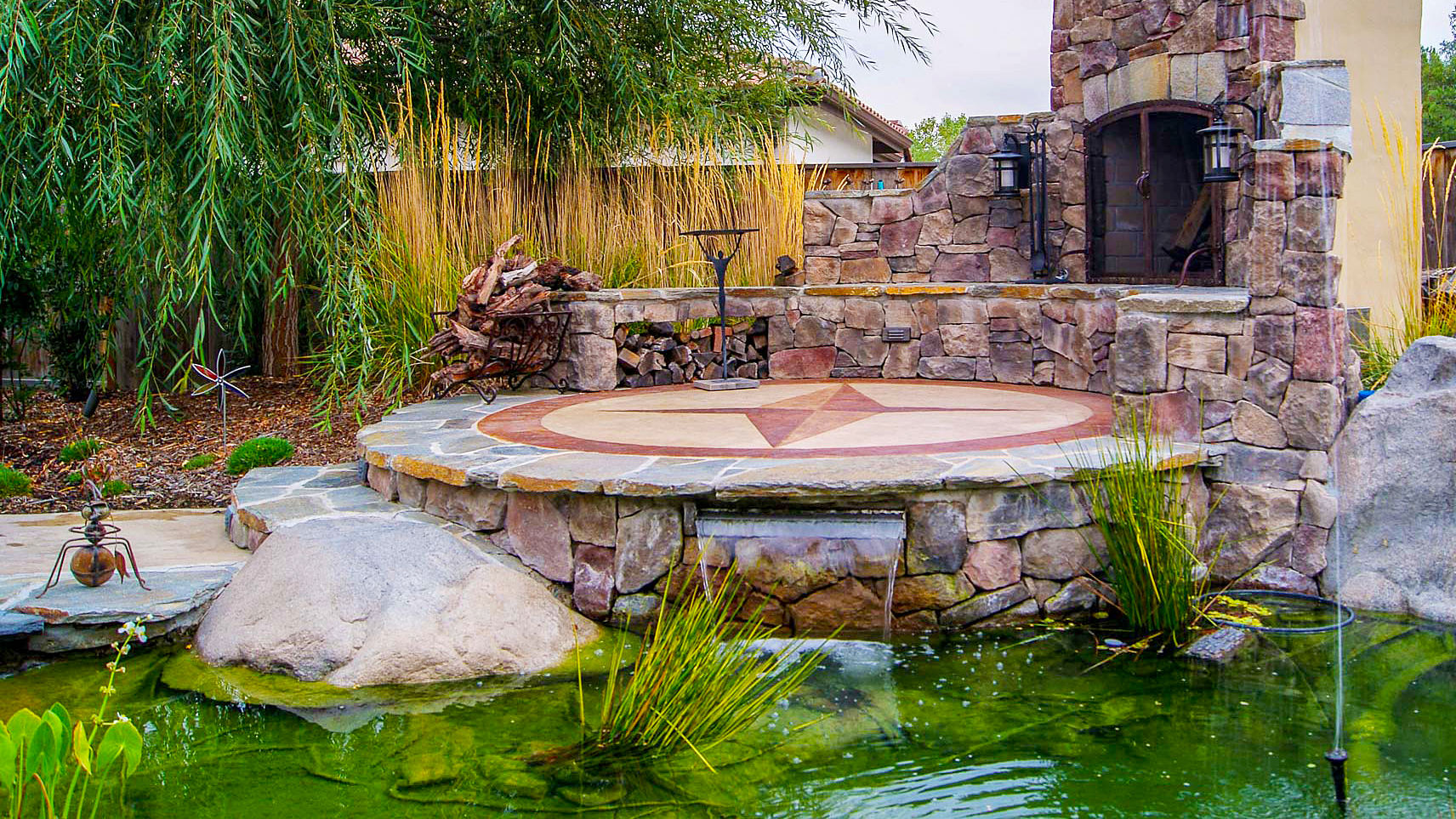 Wine Country Retreat | Paso Robles, CA
This garden creates the perfect place to enjoy the bounties of Paso's wine-growing region. Whether it is a pizza party with the wood fire pizza oven, an intimate gathering by the unique fireplace and pond, or a day of tending the garden and home vineyard, life is good here.
Somewhere between formal and natural, the garden flows seamlessly to provide entertainment options for day and night, with an emphasis on good food, good wine, and good friends.
Landscape Design and Construction: Madrone Landscape