San Luis Obispo Custom Residential Landscapes
Madrone Landscape creates and builds custom designs for San Luis Obispo yards, gardens, and outdoor amenity spaces.
Expert Landscaping Services Tailored to San Luis Obispo
At Madrone Landscape, we understand the unique requirements of San Luis Obispo custom residential landscapes. Our team of experienced professionals knows how to design and construct landscapes that harmoniously blend with the area's natural features and climate.
We offer a comprehensive range of landscaping services, including:
San Luis Obispo Custom Residential Landscape Design
Our talented designers will work closely with you to create a custom landscape design that reflects your vision and complements the local aesthetic. We consider factors such as the region's topography, plant life, and architectural styles to ensure a cohesive and visually pleasing result.
Hardscape Installation
From patios and pathways to retaining walls and outdoor kitchens, we specialize in creating functional and visually appealing hardscapes that seamlessly integrate with your landscape design. Our skilled craftsmen use high-quality materials and precise techniques to deliver outstanding results.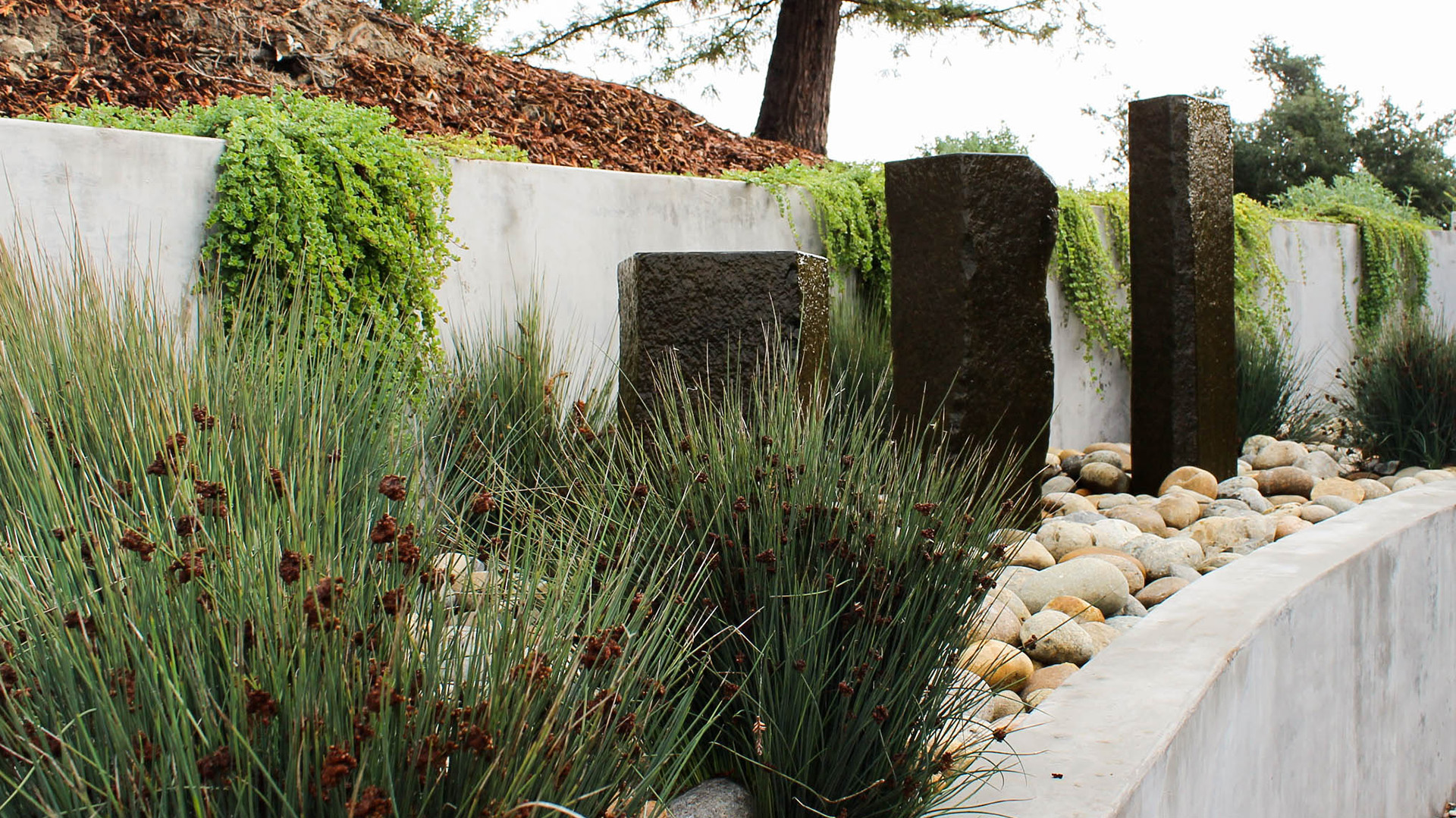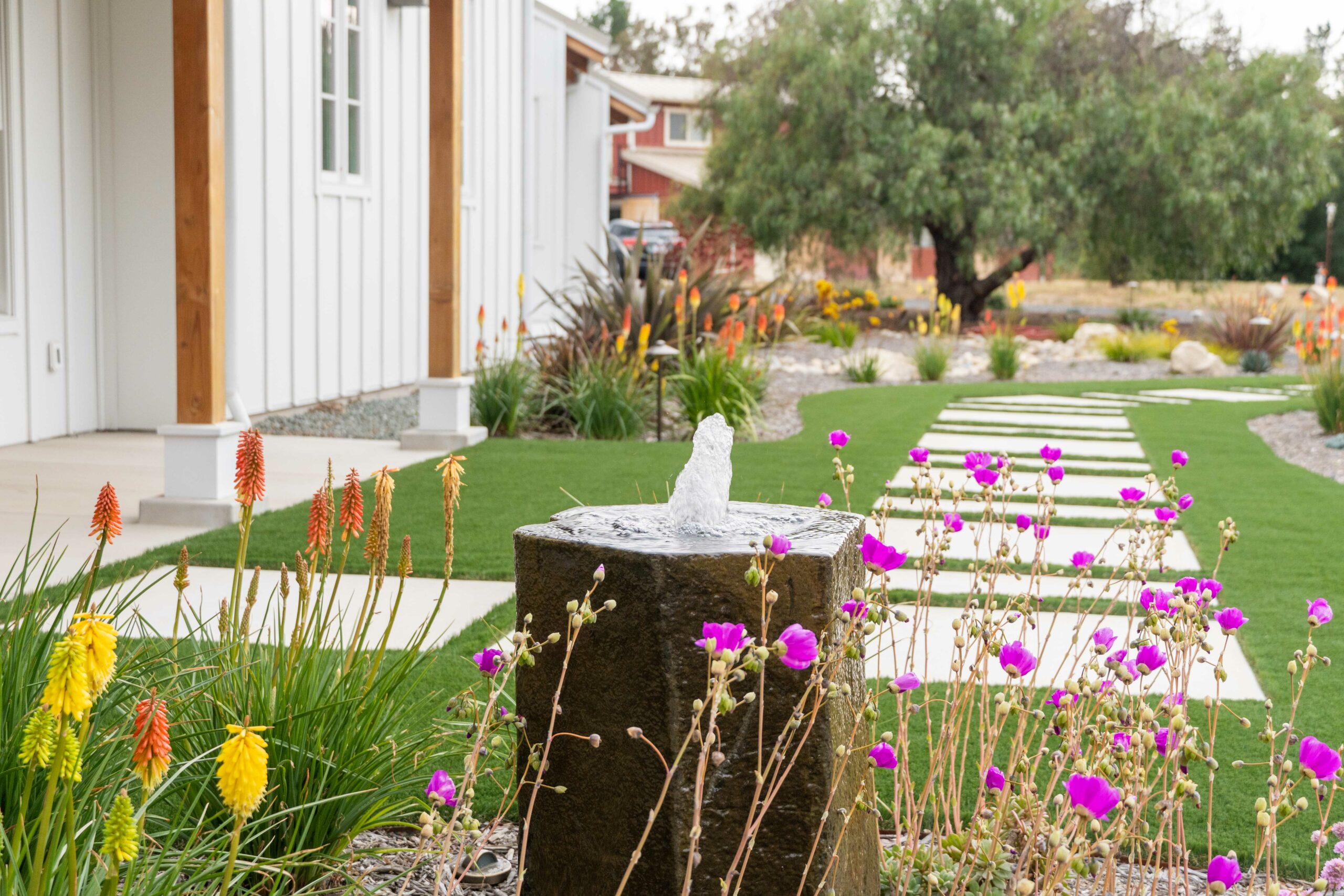 Water Features
Enhance the tranquility and allure of your outdoor space with our stunning water features. We can install fountains, ponds, waterfalls, and more, carefully designed to create a soothing ambiance while utilizing sustainable water practices.
Planting and Garden Beds
Our horticultural experts will assist you in selecting the perfect plants, trees, and shrubs that thrive in San Luis Obispo's climate. We create vibrant garden beds and implement sustainable irrigation solutions to ensure your plants flourish for years to come.
Landscape Lighting
Illuminate your landscape's beauty and create a captivating atmosphere with our expertly designed landscape lighting systems. We strategically place lighting fixtures to highlight focal points, provide security, and extend the enjoyment of your outdoor space into the evening hours.
Maintenance and Care
We offer comprehensive landscape maintenance services to keep your outdoor space looking impeccable throughout the year. Our team will handle regular lawn care, pruning, fertilization, irrigation management, and more, so you can relax and enjoy your stunning landscape without any hassle.
Why Choose Madrone Landscape
Boost the beauty of your San Luis Obispo property with Madrone Landscape – the premier landscaping company in the region. Explore our portfolio, read our client testimonials, and discover the endless possibilities for your outdoor oasis.
San Luis Obispo Custom Residential Expertise
Because we've worked in San Luis Obispo County for over 40 years, we have an in-depth understanding of the region's unique landscapes and climate. Our designs and installations are tailored to this community's specific requirements, ensuring the best possible results.
Exceptional Craftsmanship
With years of experience in the industry, our skilled construction crews take pride in delivering outstanding craftsmanship and attention to detail in every project we undertake. Your satisfaction is our top priority.
Sustainable Practices
We are committed to promoting environmentally friendly landscaping practices. From water-efficient irrigation systems to native plant selections, we prioritize sustainability and conservation in our designs.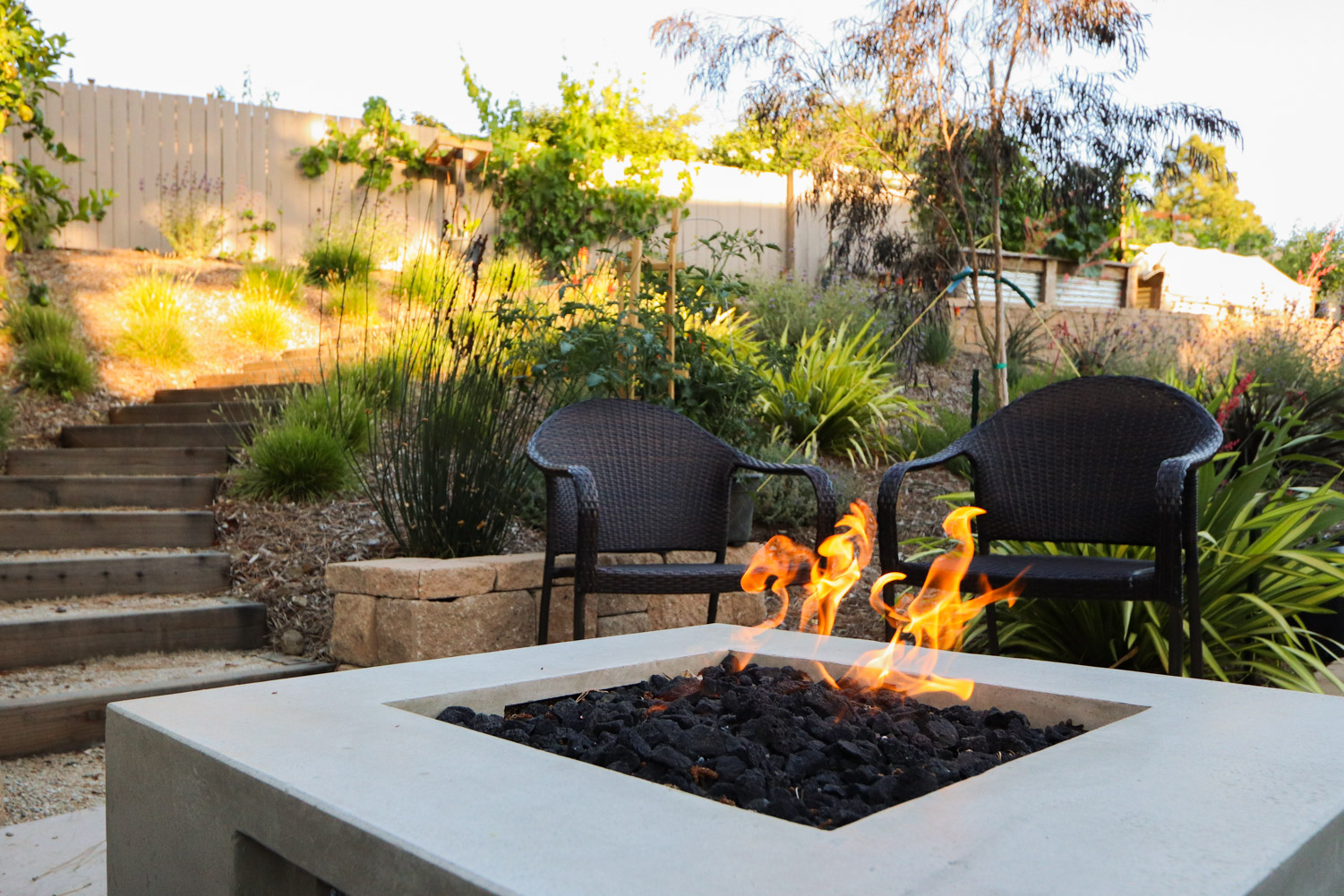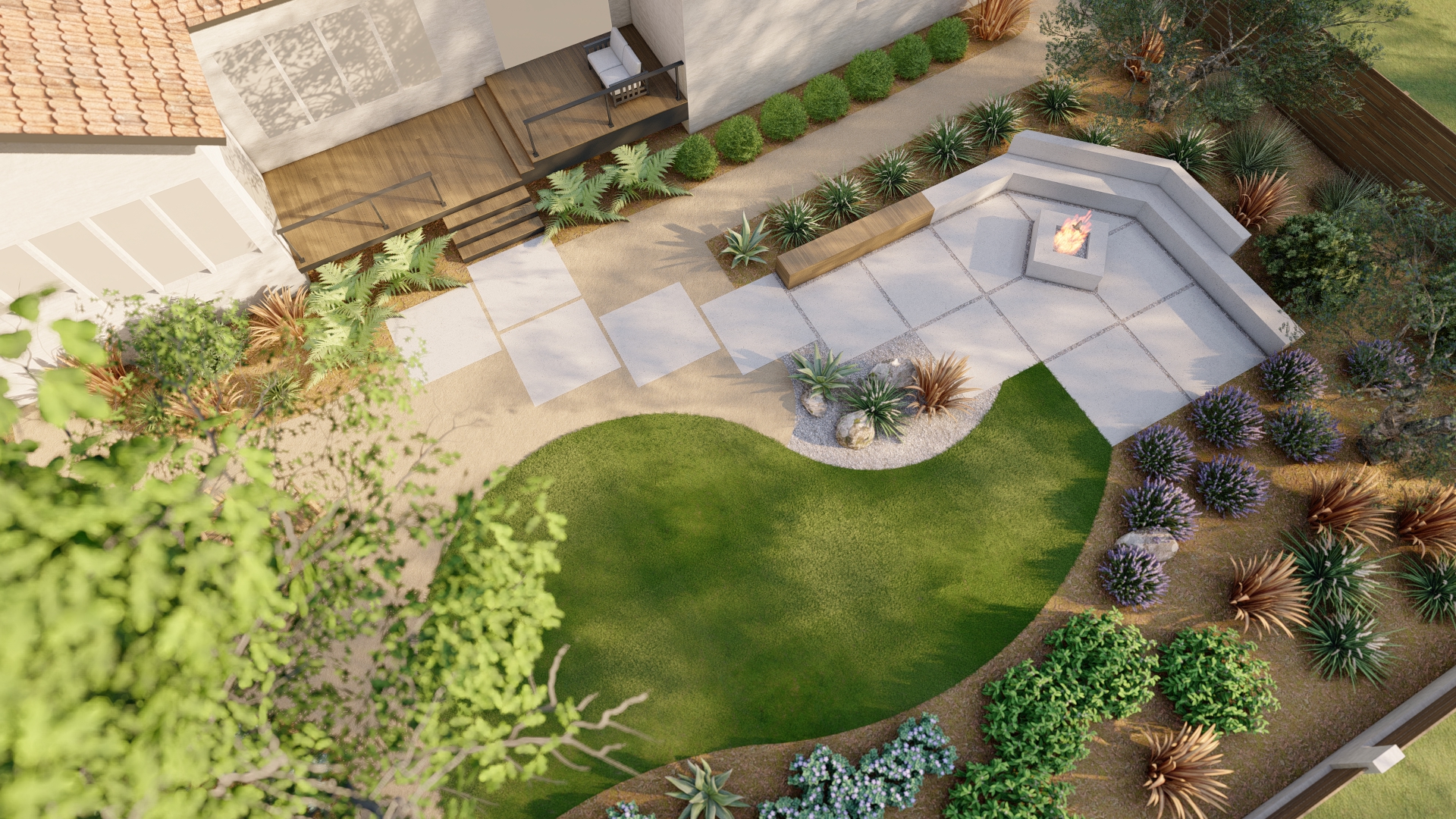 Client-Centric Approach
At Madrone Landscape, we believe in building strong relationships with our clients. We listen to your needs, collaborate closely throughout the process, and strive to exceed your expectations at every step.
Beautiful Results
Our goal is to transform your outdoor space into a stunning sanctuary that you can enjoy for years to come. We aim to create landscapes that not only enhance the natural beauty of San Luis Obispo but also reflect your personal style and vision.
Let's Get Started!
Ready to transform your outdoor space into a breathtaking landscape that captures the essence of San Luis Obispo? Contact Madrone Landscape today. Our team of experts is eager to bring your vision to life. Schedule a consultation and let us create a customized landscaping solution tailored specifically to your needs.