Maximize the Potential of California Landscapes with Mulch
Mulching is a game-changer for California central coast landscapes, offering a multitude of benefits that every gardener and landscaper should take advantage of. From controlling weeds to conserving moisture, mulch is a versatile tool that enhances the beauty and functionality of outdoor spaces. In this Guide to California Landscape Mulching, we'll explore the key benefits, various types, and effective methods of using mulch in California landscapes.

Control Weeds and Conserving Moisture
Mulch is a gardener's best friend when it comes to controlling weeds and retaining moisture. By applying a layer of mulch, you can reduce the growth of unwanted plants, particularly annuals, by up to 90%. This not only keeps your landscape looking pristine but also saves on landscaping labor costs and reduces the need for toxic herbicides.
Moreover, mulch plays a vital role in conserving soil moisture, helping you cut down on irrigation expenses. In regions like San Luis Obispo County, where water conservation is crucial, mulching can significantly reduce the amount of water needed to keep your plants healthy.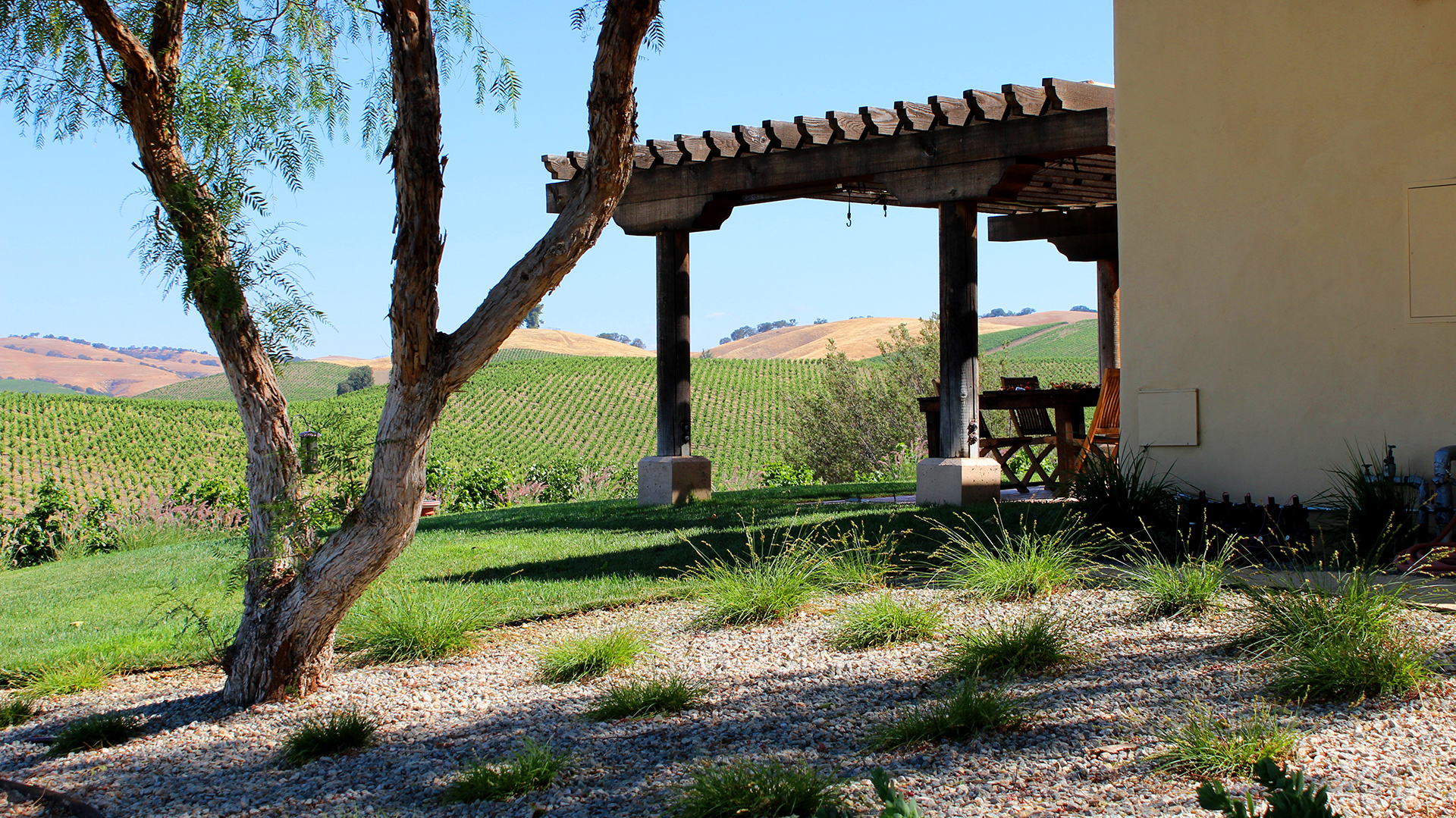 Promote Soil Health
Mulching is not just about aesthetics; it also promotes the overall health of your garden. As mulch decomposes, it enriches the soil with essential nutrients, improving its organic matter content and providing a source of sustenance for beneficial organisms. Additionally, mulch reduces soil compaction and insulates plants from extreme temperatures. This insulation effect can lower soil temperatures by up to 10 degrees, which is especially beneficial for young plants and trees.

Reduce Soil Erosion
Erosion is a significant concern, especially on slopes. Mulch acts as a protective barrier that keeps the soil in place during heavy rain and wind, reducing the risk of erosion. By deflecting the impact of raindrops, mulch minimizes stormwater runoff and helps maintain the integrity of nearby creeks and waterways.
Enhance Aesthetics
Beyond its practical benefits, mulch adds a finishing touch to your landscape. A well-maintained mulch layer creates a clean, uniform appearance that ties your garden together. It provides a polished look that complements the natural beauty of your plants and hardscape features.
Choose the Right Mulch Material
When selecting mulch for your California landscape, consider the style and design of your garden. While bark and wood products are common choices on the Central Coast, there are various other options to explore. These include stone, such as colorful rocks and gravel, as well as sheet mulching using materials like newspapers, cardboard, and plastic sheeting.
Recycled organic mulches, such as wood chips, compost, leaves, pine needles, and grass clippings, are eco-friendly choices that reduce the need for long-distance shipping. Using mulch from local tree trimming operations is not only sustainable but also contributes to maintaining the usefulness of these by-products.

Consider Fire Safety
In many coastal California communities, wildfire safety is a paramount concern. It's essential to be mindful of the combustibility of organic mulch. Research conducted at the University of Nevada Cooperative Extension has shown variability in mulch type combustibility. To reduce wildfire danger, it's recommended not to use any organic mulch within five feet of homes located in wildfire-prone areas.
Determine the Right Amount of Mulch
To maintain the benefits of mulch, aim for a 2- to 4-inch layer in your planting areas. Regularly inspect and refresh mulched areas as needed. Keep mulch at least two to three inches away from plant stems and trunks to prevent moisture-related issues. For trees in lawns, create a mulch circle around the base, with a diameter of about 2 feet for each inch of trunk diameter.
Embrace the Power of Mulch
Mulching is a versatile and cost-effective practice that enhances the beauty and health of California landscapes. It saves time and money, promotes soil health, prevents erosion, and adds a finishing touch to your outdoor spaces. Make the most of mulch to create thriving, sustainable gardens that are both visually appealing and environmentally responsible.
If you have any questions about our mulching services or want to learn more about our maintenance program, please don't hesitate to contact us at [email protected] or (805) 466-6263.