By: Ian Parker
2019 continues to fly by, and as Spring came to a close we were honored to once again participate in the California Landscape Contractor's Association's Beautification Awards competition.  This annual event invites Landscape Contractors from throughout  San Luis Obispo County to submit their top projects to be judged by a panel of highly regarded landscape professionals.  Judging of the projects is based on a strict criteria of artistic and technical achievement, with a focus on quality and workmanship. 
For this year's event, Madrone Landscape entered four of our recent projects, and we are excited to announce that all four projects brought home top prizes in their respective categories!  We wanted to take this opportunity to highlight the projects and delve into what makes them worthy of top honors!
Project Spotlight:  Gampe Residence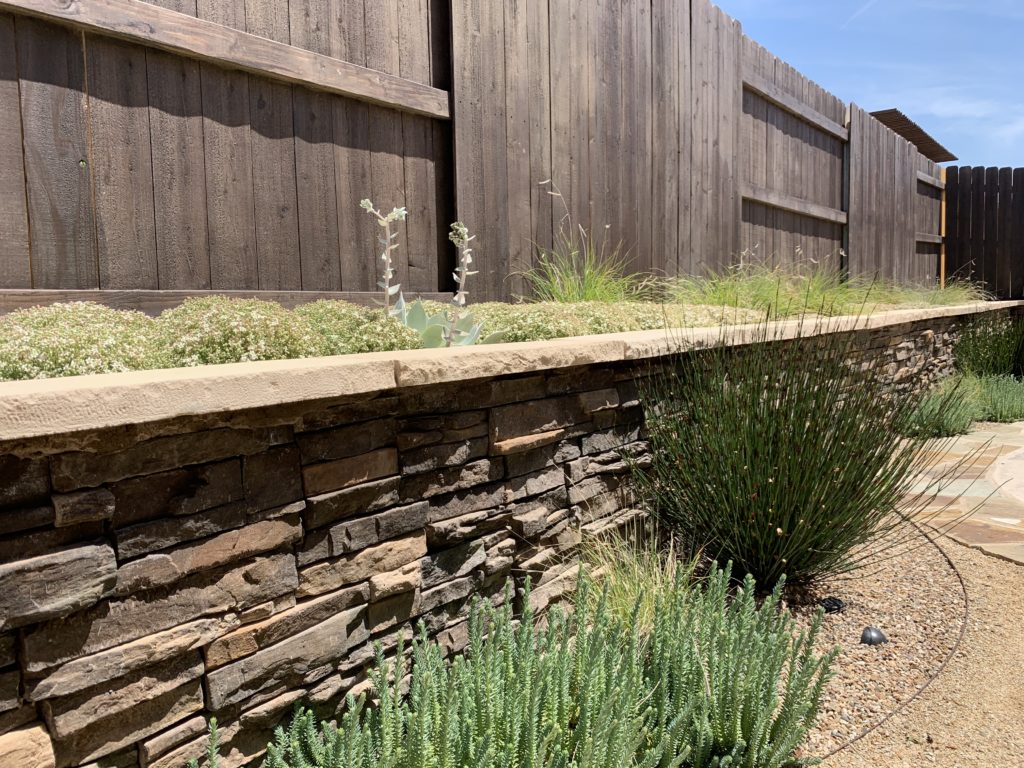 Category:  Medium Residential Landscape Installation
Award: 1st Place – Medium Residential Landscape Installation
Description:  This project, completed in the Fall of 2018, posed a tough design challenge as we were asked to make a big impact in a small space.  High end finishes like a stone veneered retaining wall and a beautiful, flowing Sweetwater Flagstone patio border helped provide the artistic touches that the Client was after.  A beautiful blend of pea gravel and river cobble does a wonderful job of complementing the drought tolerant plant palette, creating pound for pound one of our favorite projects of the year.  We couldn't be more pleased with the results!
Project Spotlight:  Humphrey Residence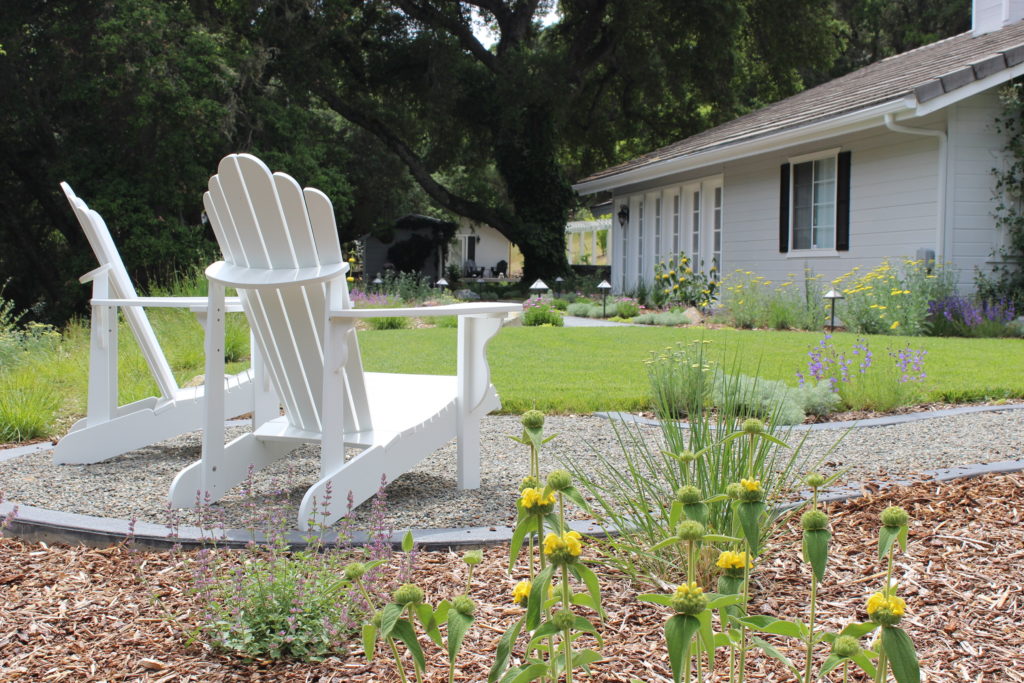 Category:  Large Residential Landscape Installation
Award: 1st Place – Large Residential Landscape Installation
Description:  Nestled in a beautiful North County Live Oak forest, this project combines all that makes landscaping on the Central Coast of California so special.  The architecture and aesthetic of the home called for an updated take on the 'English Cottage Garden' aesthetic, which our designers were able to accomplish through a predominately California Native plant palette. The beautiful custom trellises in the back yard do a wonderful job of complimenting the accents of the home, and provide an improved level of comfort and security as you enjoy the lawn area – which is often used to host summer concerts for the client and their friends.  Stamped and colored concrete walkways meander through the landscape, providing safe passage while softening the rigidity often associated with the use of concrete.  Several unique seating areas provide the perfect vantage point to enjoy the abundance of birds, butterflies and bees that frequent the garden. Overall, this project has proven to be an achievement worthy of recognition!
Project Spotlight:  Pataye Residence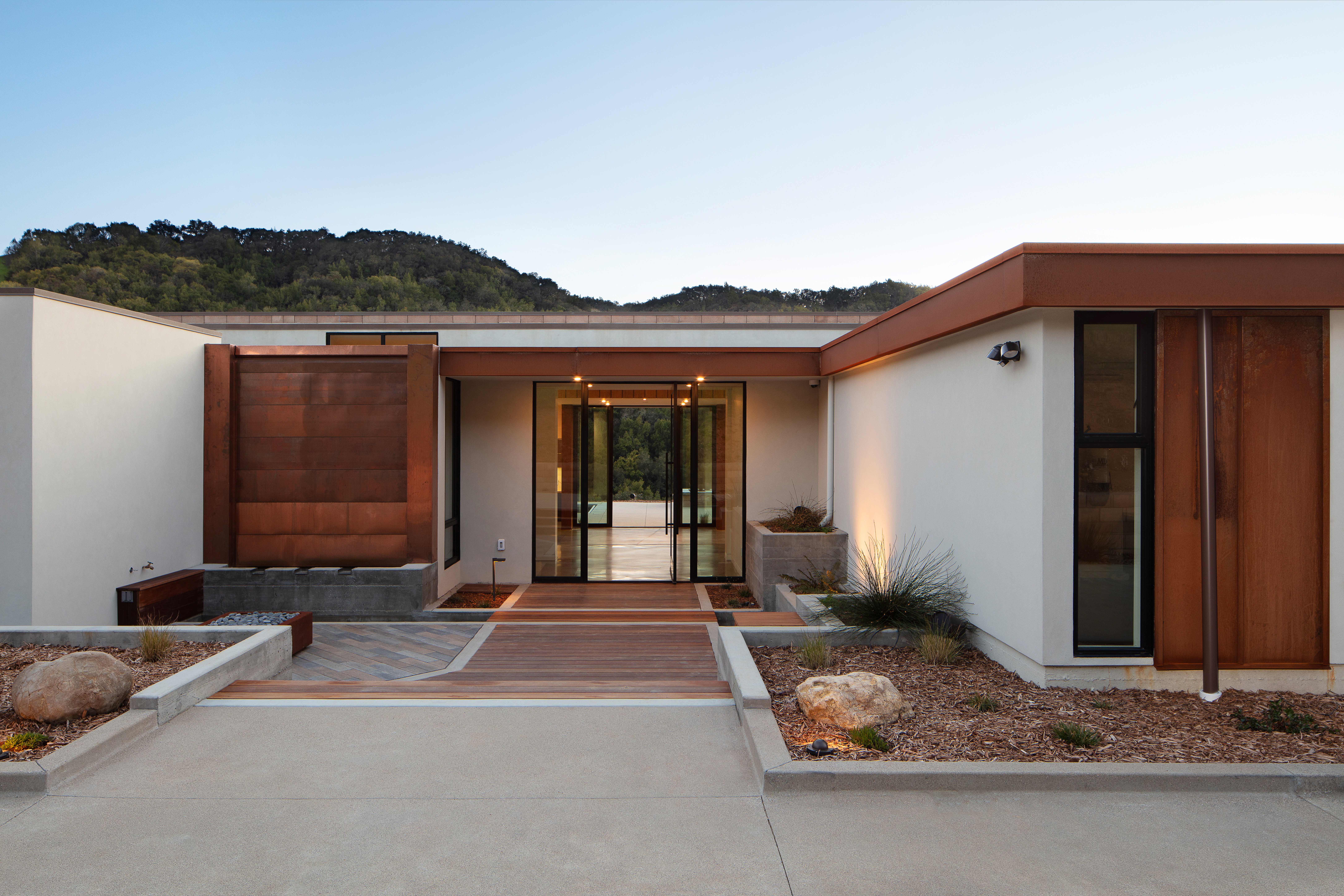 Category:  Residential Estate Landscape Installation
Award: Design / Build Award – All Categories (Installation)
Architect: Jade Architecture             Builder:  Semmes and Co. Builders (GC)
Description:  Easily one of our favorite projects of the past year, the Pataye Residence is one that demands you stop and take notice.  The architecture of this new home and the natural beauty of the location are amazing on their own, so we knew that only a contemporary take on the California Native garden would suffice. Our designers opted to use Carex praegracillis in place of traditional lawn, and chose to irrigate with sub-surface drip irrigation – conserving water, and falling right in line with the environmental focus of this off-grid masterpiece. The entry courtyard features a one-of-a-kind water wall which collects and cascades into a large reflection pool, stimulating all the senses. The unique details and high-end features of this project made it both fun and gratifying to work on at every phase, and we are so excited to receive this prestigious award for our efforts!
Project Spotlight: Edwards Residence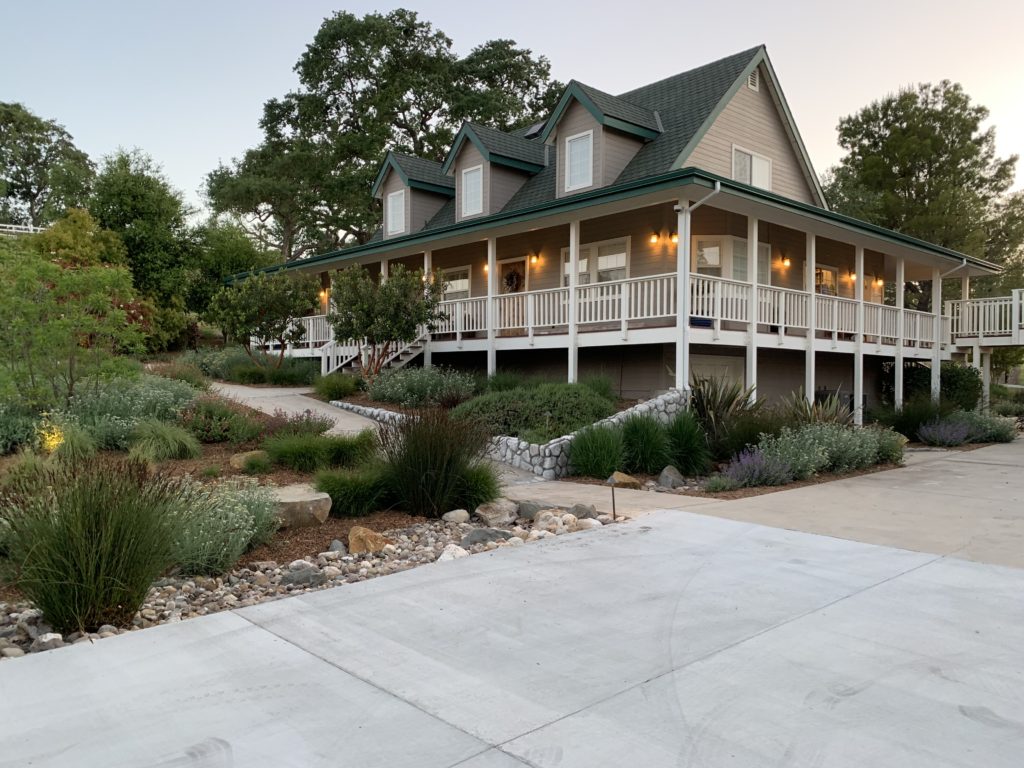 Category:  Residential Estate Maintenance
Award: Sweepstakes Award – Best of All Categories (Maintenance)
Description:  Completed in 2014, this gorgeous Madrone landscape has been one of our favorites for a long time. The 5 acre property features several acres of vineyard, as well as numerous outdoor living spaces surrounded by beautiful drought tolerant landscaping.  Proper planning and installation has made this property a dream to maintain. Now, as a budding 5 year old landscape, we felt it was time for this property to get the recognition that it deserves.  Our wonderful clients recognize the maintenance needs of such a gorgeous property, and encourage us to take the time to focus on the details and keep things looking their best.  Kudos to our maintenance team for doing such a great job and bringing home the highest landscape maintenance honor in the County!