Enjoying a lifetime of Jazz, Blues and R&B with Central Coast music lovers via public radio KCBX (above).
How long have you worked at Madrone? 
Many decades now. Maybe right after returning from the Torre de Cala Pi job, on Mallorca (see photo below). Talk about a stacked-stone project! Blisters!
What led you to start Madrone Landscapes? 
The discovery of native plants for landscape use, combined with emphasizing environmental stewardship and sustainability, inspired me to visualize a company that tries to heal the scars of development. We moved to SLO County for Cal Poly and the opportunities to start our lives and family in a beautiful region with the potential to make a living, but without the crowding, smog, commutes, etc. we had grown up with. I already had a pickup truck, so all I needed was a shovel and I was in business. What could go wrong?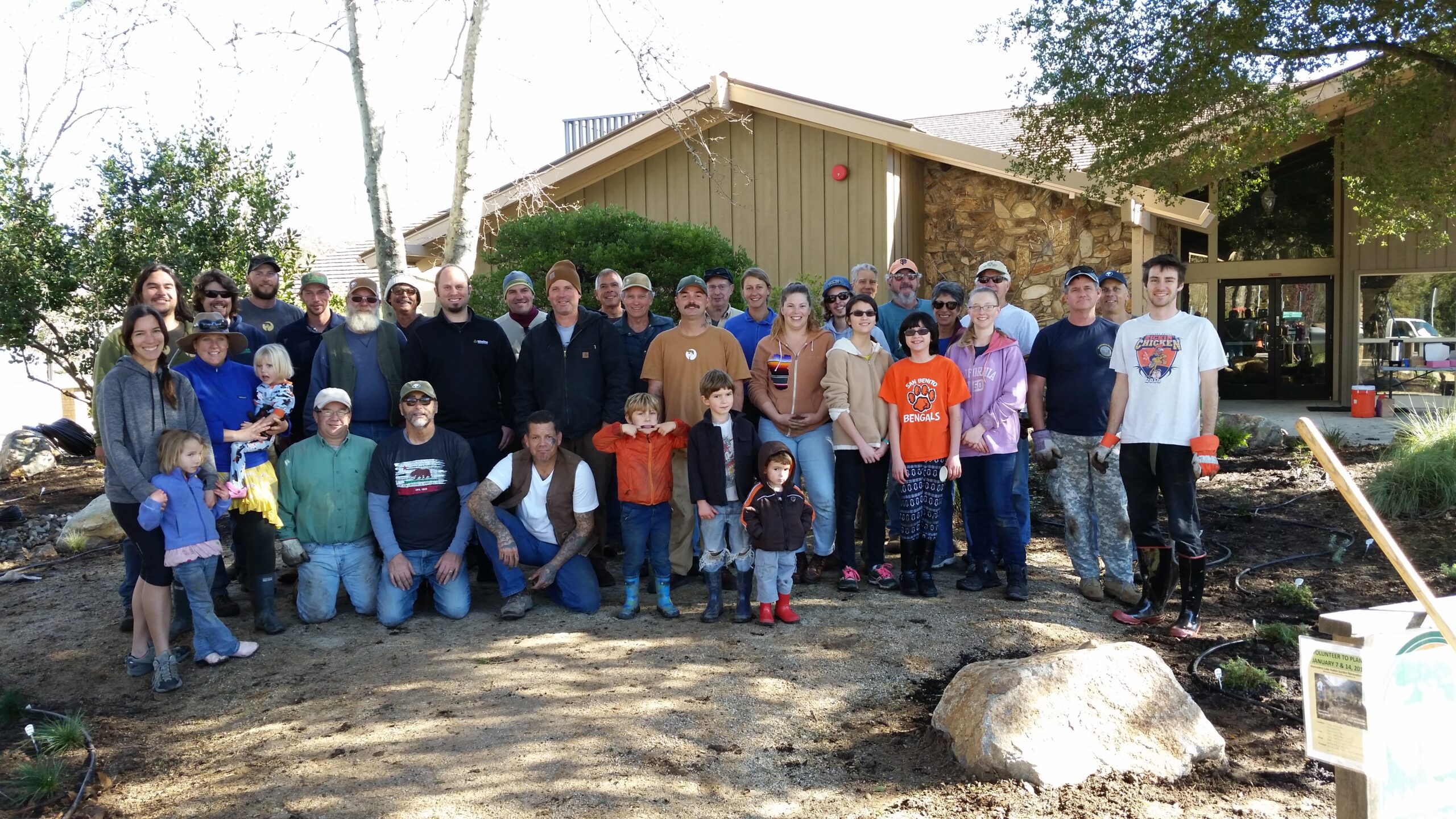 Lake Park Native Garden volunteer work crew
What is your favorite thing about working at Madrone? 
The people of Madrone Landscapes continue to inspire me more than any other single thing. Through the considerable ups and downs that have come along, our team has thrived. We have persevered and lifted each other up amazingly well. Respect is a strong value with this group, and it shows through all of our company's core values: Teamwork, Quality, Stewardship, Service, Innovation.
What do you enjoy most about your job/specialization?
At this stage of my working career, one of the most enjoyable aspects of work is to help guide what we're doing, individually as well as systemically, and in the process help my co-workers learn and grow.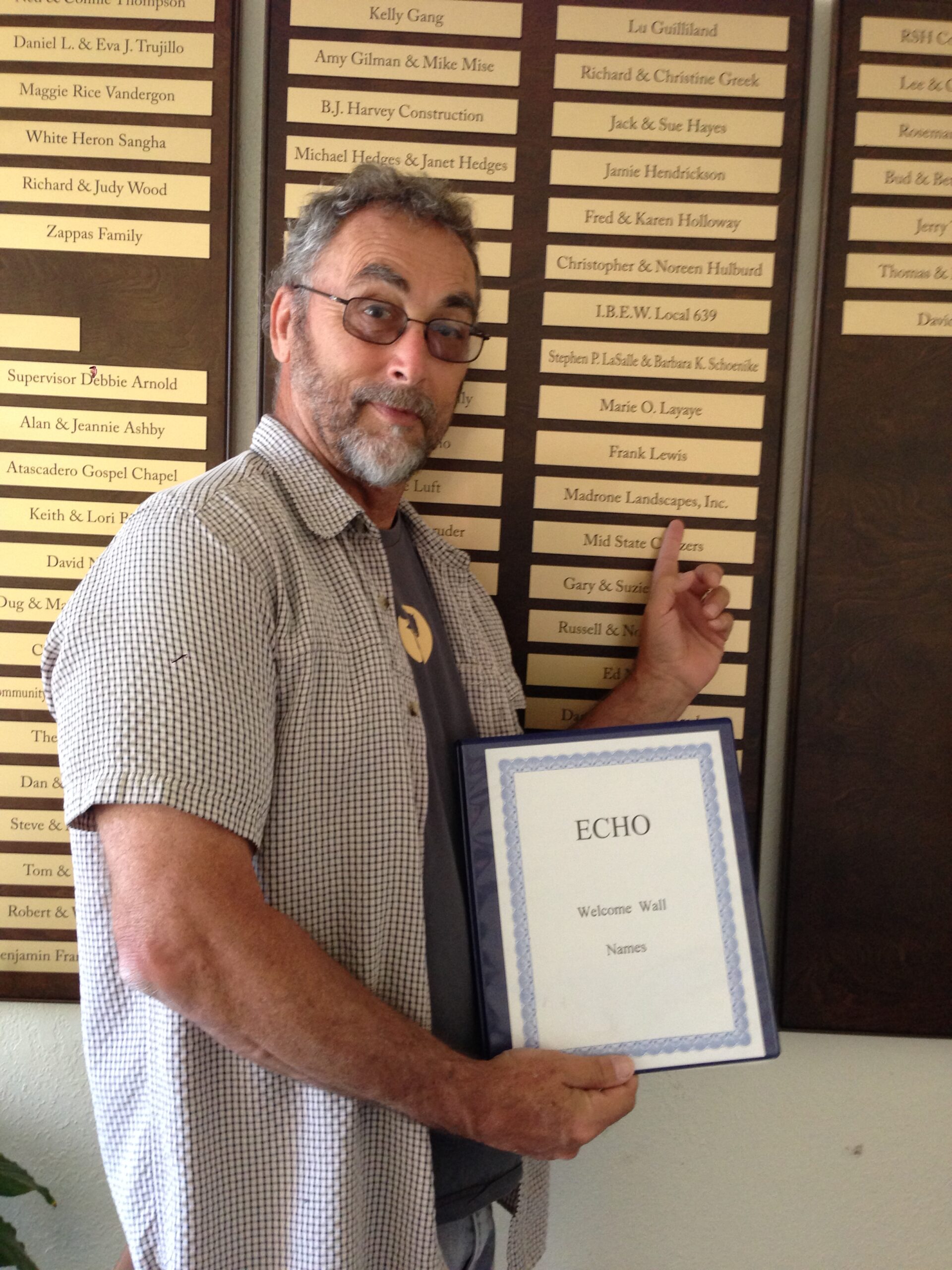 El Camino Homeless Organization (ECHO)—donated landscape design/build for Atascadero Shelter
What is your favorite Madrone project and why?
I'm sorry to use the old cliche: That's like asking which of your children is your favorite? So many of our projects have improved the situations beyond the sum total of materials installed. We help create environments that range from functionally enabling the use of property, to nurturing people's souls. There is a lot to like throughout the hundreds of projects we've worked on.
What is your favorite plant and why?
This answer will periodically change, but for the moment, I'll pick the entire genus of Arctostaphylos, or Manzanita. There are over 100 species of Manzanitas, from 3-inch high ground covers to 30 ft. tall trees. They all evoke Western North America, my home and favorite region on the planet.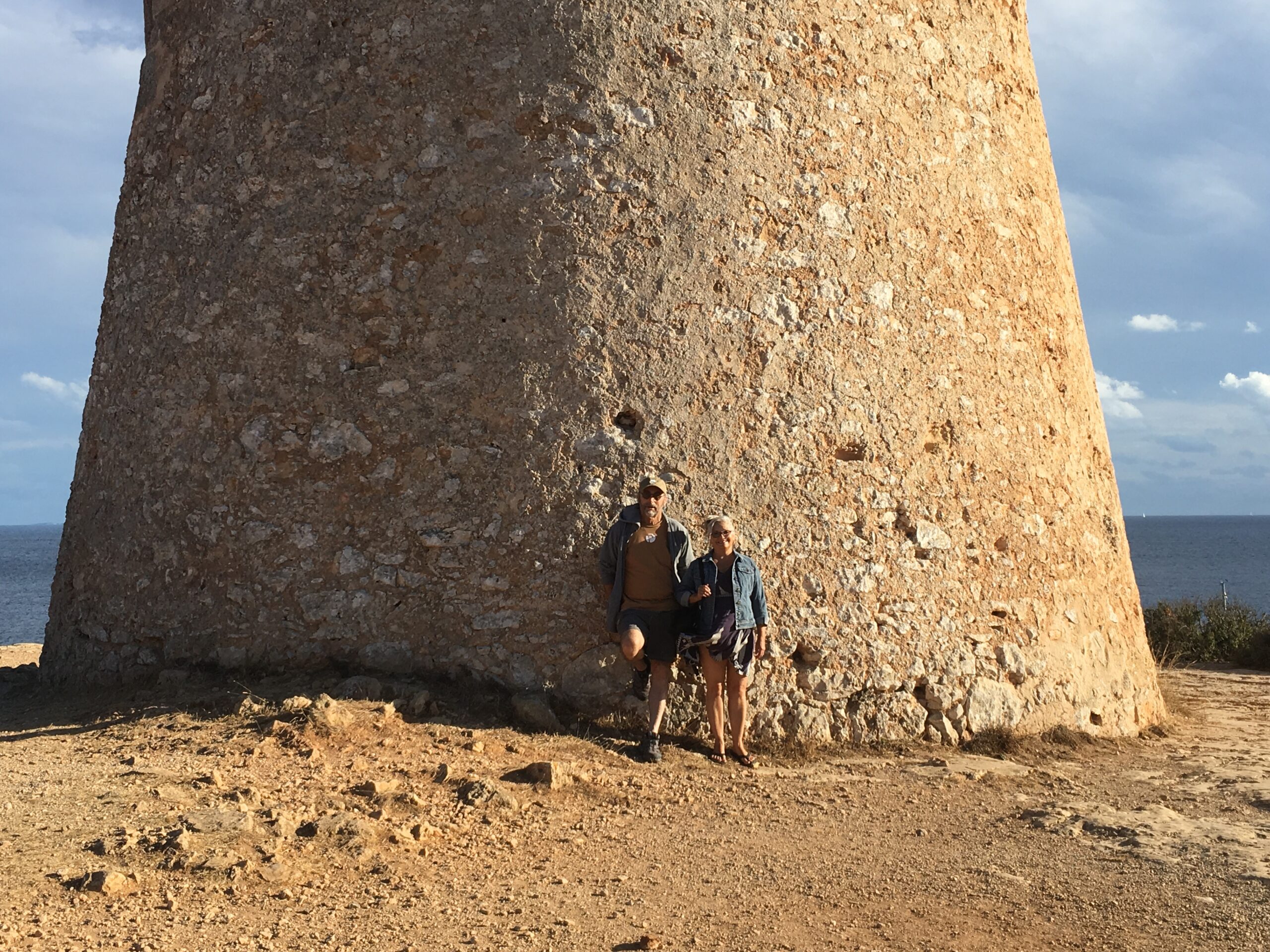 Torre de Cala Pi is an iconic defense and observation tower on the southeastern coast of the island of Mallorca (built in 1663)
What are some of your favorite hobbies outside of work?
Family, music (still a jazz host on KCBX after many years—Freedom Jazz Dance, Mondays 8pm–10pm, KCBX fm90, KCBX.org), hiking, reading, and yearning to enjoy gathering with friends, live music, and traveling soon.
Give us a fun fact about you!
I first volunteered at KCBX Public Radio (90.1 FM or KCBX.org) in the summer of 1977, and have continued hosting weekly shows and volunteering ever since.