Madrone was hired to design a low-water landscape and irrigation plan for a new commercial building on an existing half-acre empty lot in Paso Robles. The placement of trees and shrubs was critical to creating an appealing front entry and visual screen for the sizable building.
Native plant species were selected for year-round interest with low maintenance requirements. Tree plantings were arranged to enhance views toward the building entry, screen certain areas, provide seasonal interest, and shade during summer months. The company color, visible in a band on the building, has been reflected in seasonal color accents within the landscape.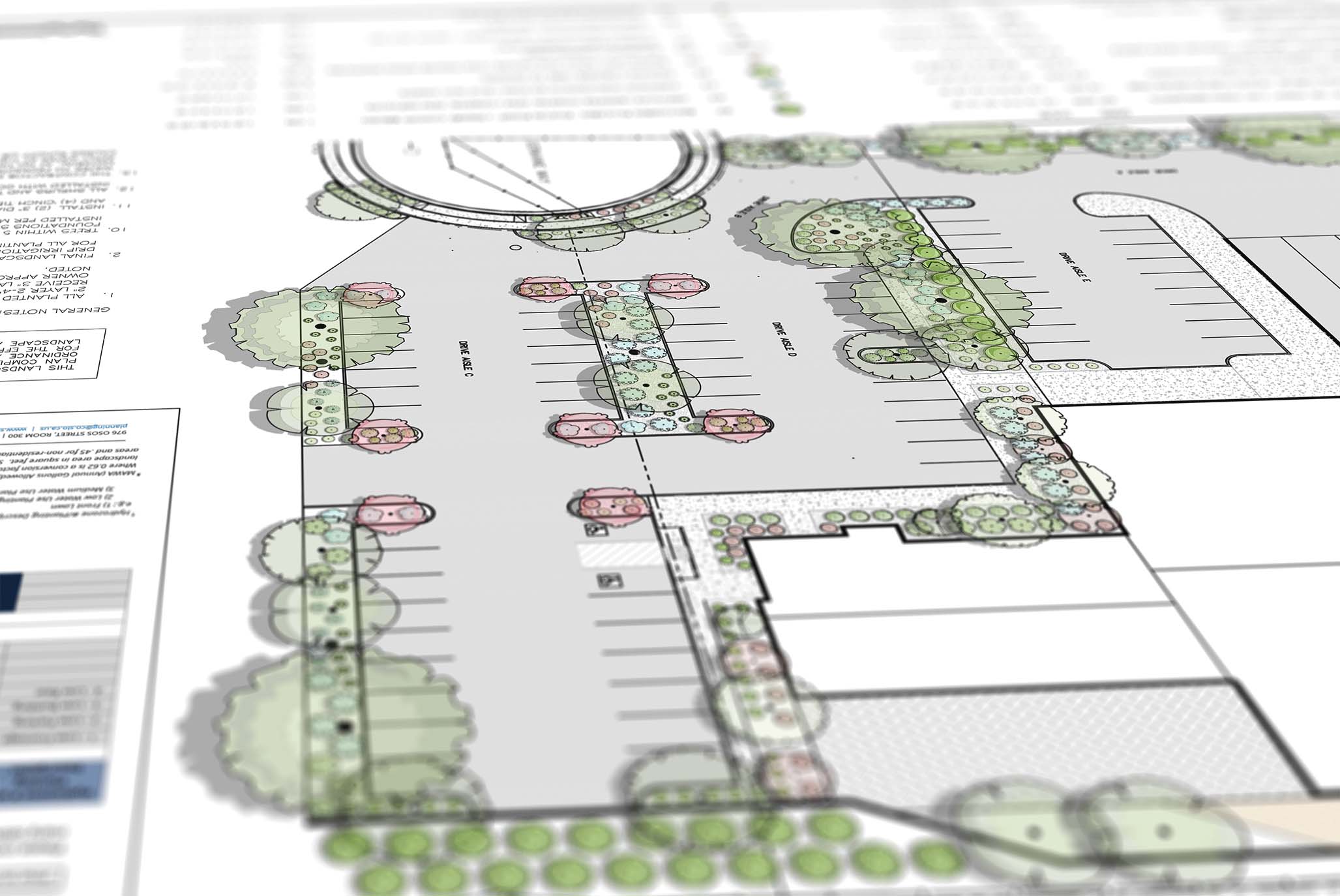 As part of the design package, Madrone created a 3D landscape rendering to visually communicate both the landscape and proposed structure.
Want more information on our landscape design services? Contact our landscape designers at [email protected] or (805) 466-6263.