The owners of this scenic Creston ranch property requested a master plan for select areas throughout in order to improve both form and function. The goal was to keep the space as natural as possible while adding ample and varied space for entertaining and family gatherings.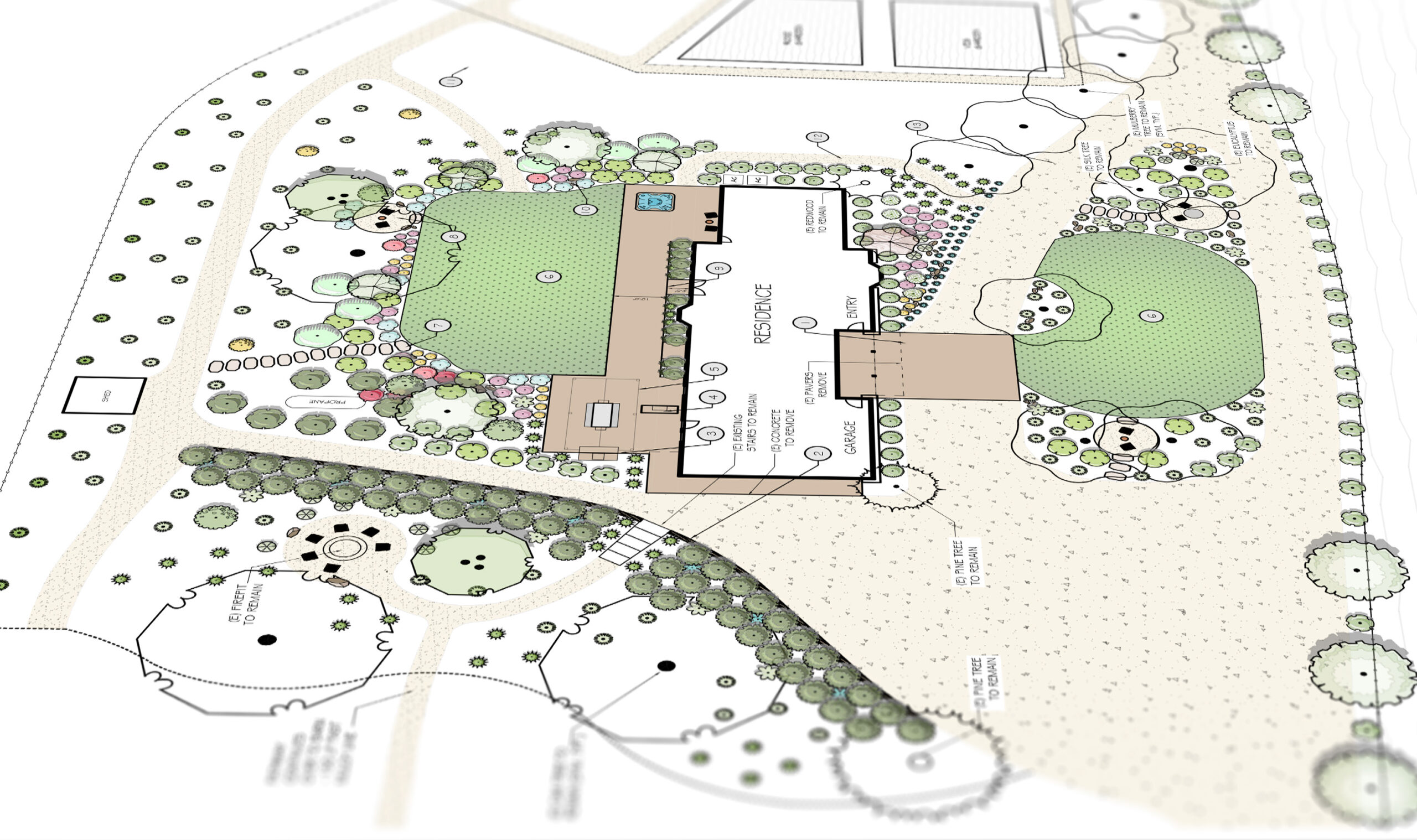 Our design focuses on aesthetics, efficiency, and usability. Key elements include eye-catching plants such as Agaves and Phlomis at the front entrance, trees and greenery along the driveway, multi-use entertainment spaces, natural stone retaining walls, and more.
Close to the house is the main covered patio area with a stone-veneer fireplace and outdoor kitchen, space for a hot tub, and plenty of seating. Moving away from the residence, the landscape transitions to green lawn for family play, then planting space and dg paths that feather out into the natural expanse beyond. Smaller seating pockets are spread throughout the landscape in order to enjoy the views and the new landscape's beauty.
Every plant picked achieves the owners' desire for aesthetics while still achieving drought tolerance and low maintenance goals. The plant palette includes many Central Coast natives such as Manzanitas, Coffeeberry, Carex and Calamagrostis grasses. A re-designed irrigation system achieves maximum efficiency while the lighting plan ensures enjoyment even after dark.
Want more information on our landscape design services? Contact our landscape designers at [email protected] or (805) 466-6263.