Perched on a hilltop in Templeton, this new residence boasts sweeping view back into the valley. Madrone Landscape provided design-build services to capture and encourage the beauty of both the site itself and the area.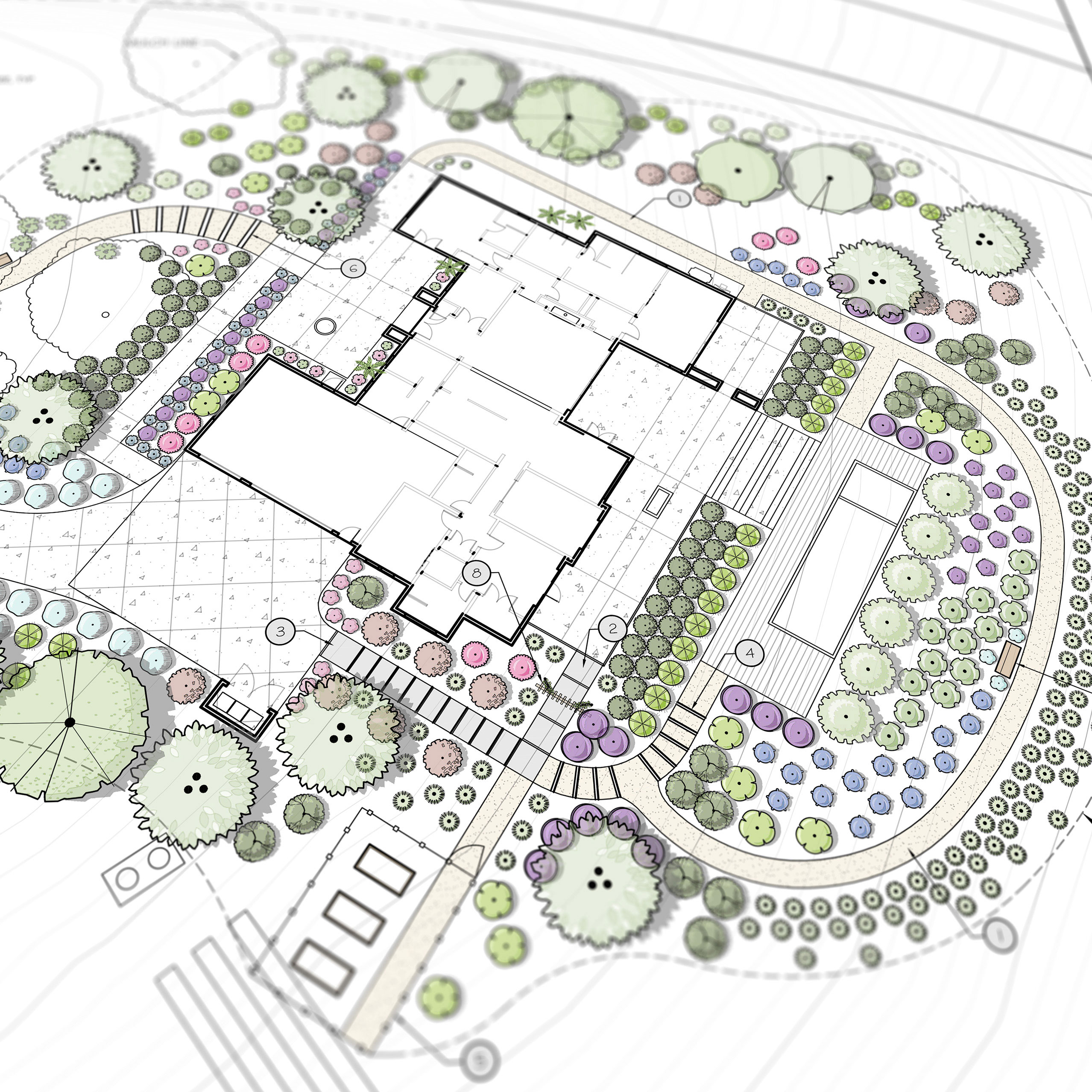 The house sits just below a small grove of valley oaks, providing an opportunity to highlight their arching structure and blend the landscape back into their shade. Lighting along the entry drive highlights the oaks and new trees, as well as providing for function, safety, and beauty in stairs at night.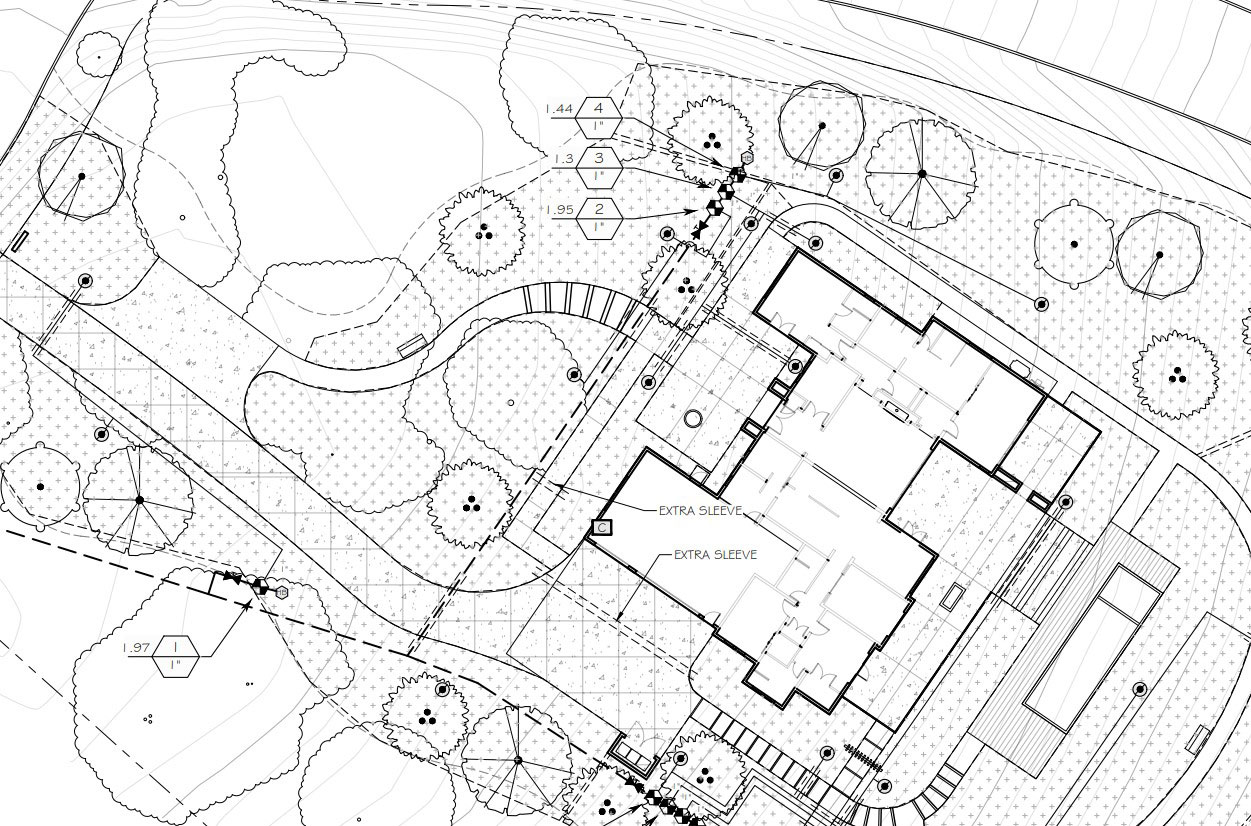 Looking out over the valley is a bench is nestled underneath the existing oaks, just below the infinity edge pool. Lavenders, sages, rockrose, and grevillea provide colorful interest almost year round, while muhly and miscanthus provide a grassy backdrop and transition to native landscape.
The project includes multiple levels, with a variety of stairs and steps to transition between. A fenced garden area is positioned in a sunny location near the back patio, with a network of paths connecting the garden, patio, pool deck, seating areas, entry, and parking.
Olive, bay, and sumac provide evergreen screening and color, while chitalpa offers a splash of color on a sprawling trunk. Madrone design provided planting, irrigation, and lighting plans, as well as irrigations for the California Model Water Efficient Landscape Ordinance.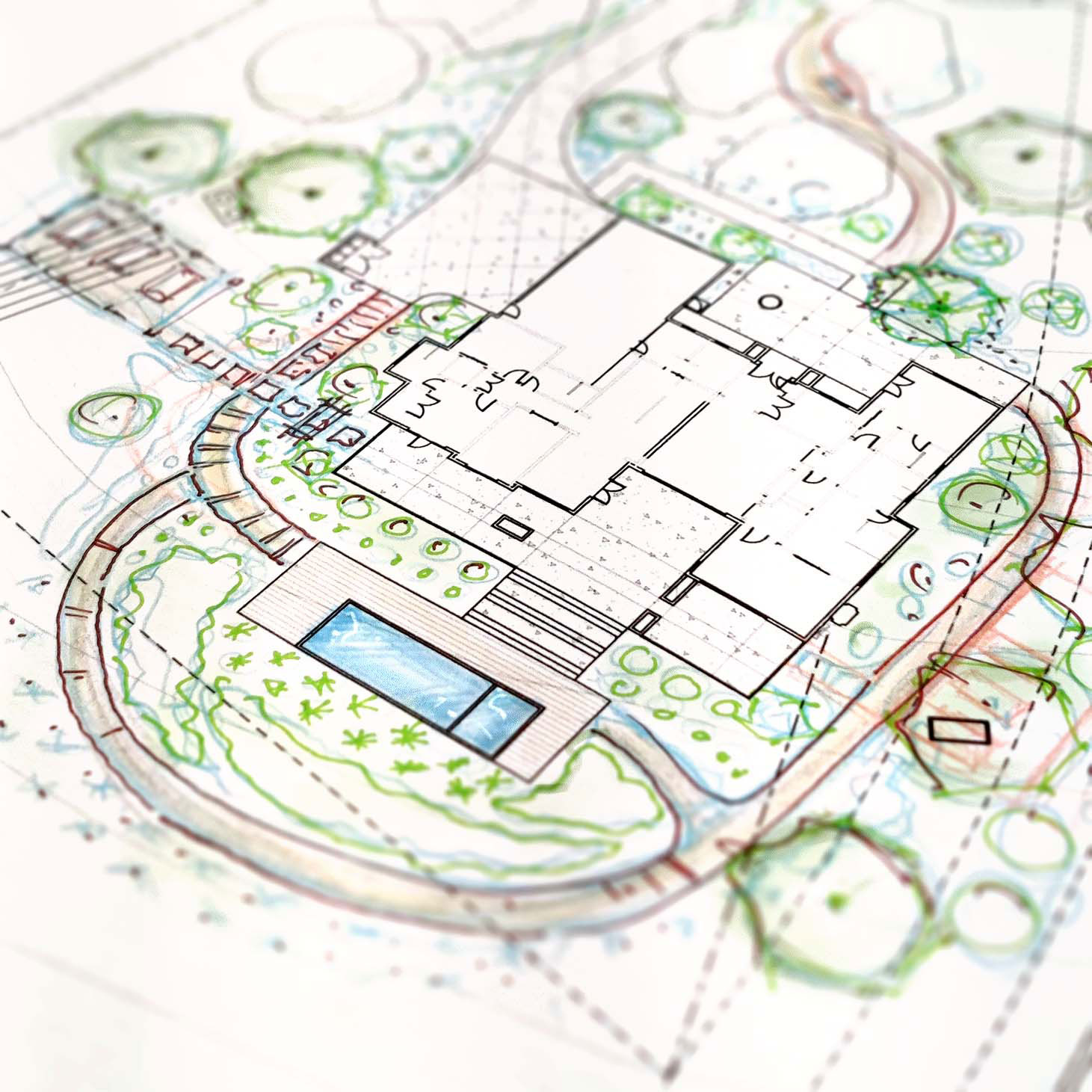 Want more information on our landscape design services? Contact our landscape designers at [email protected] or (805) 466-6263.