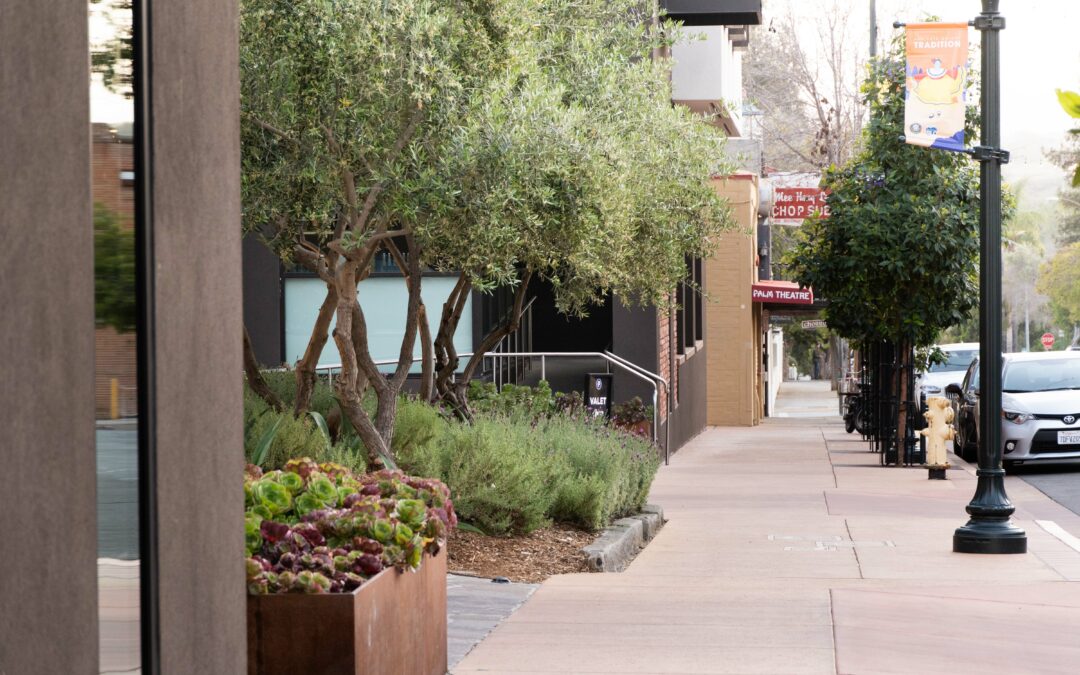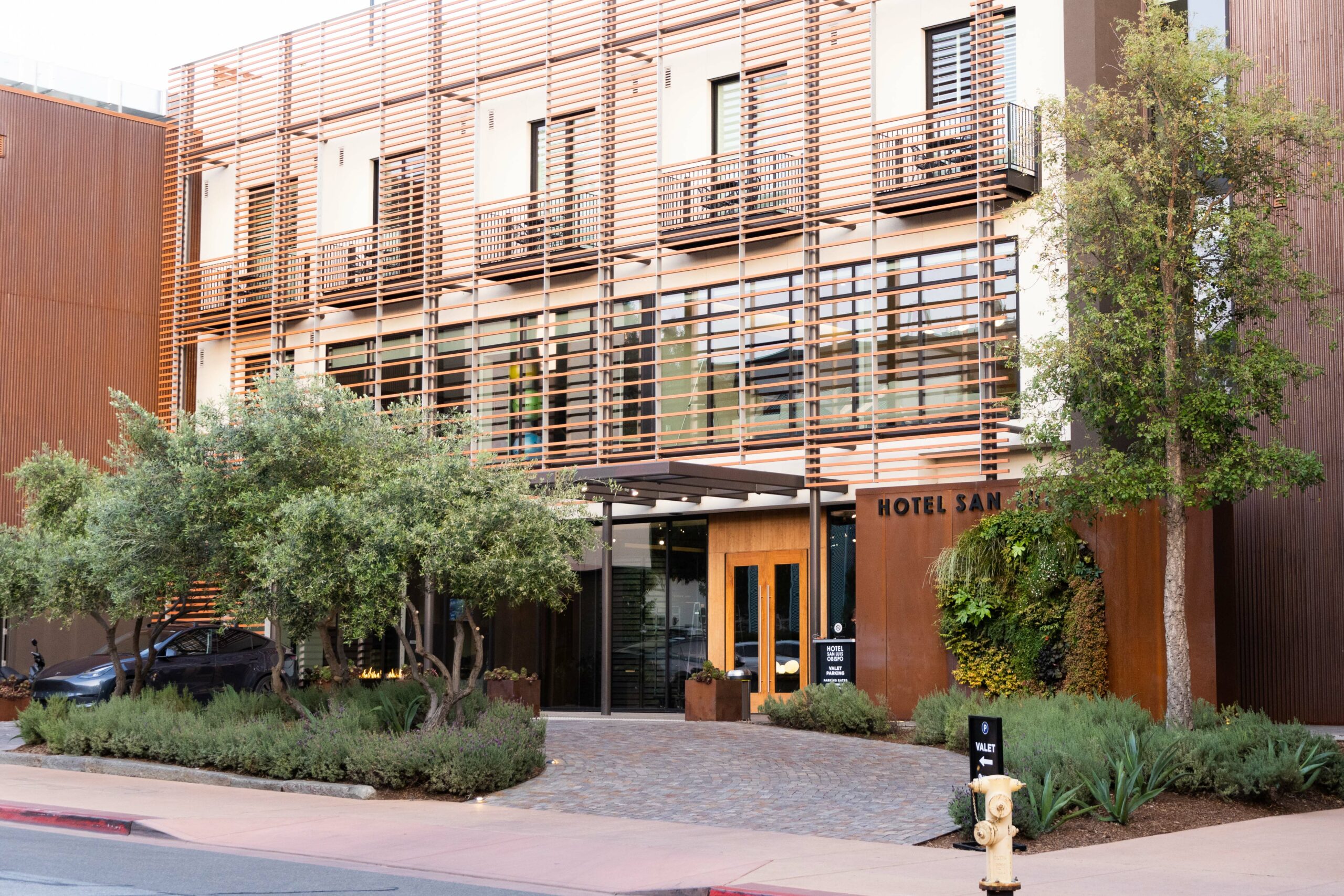 Hotel SLO | San Luis Obispo, CA
Located in San Luis Obispo's vibrant downtown, this boutique hotel features contemporary landscapes with outdoor terraces and gardens. The four-level, 78-room property is nestled between historic downtown buildings and the roof-top lounge offers view of the inland hills. The selection and sourcing of specimen trees and other plants including a six-foot organ pipe cactus were closely coordinated during the early phases of design with Gensler Architects. This proactive approach proved beneficial when a 5,500-lb olive tree was craned in over four stories of building to set the tree to the precision of inches. The coordination of complex smart irrigation systems through hundreds of tons of concrete were regularly discussed with plumbing and electrical subcontractors.
Landscape Design: Gensler Architects | Landscape Construction: Madrone Landscape and JW Design
Madrone Landscape was already on board when I came onto the team for the Hotel SLO project, but it was immediately evident that they were an invested part of the process. Daniel was on top of submittals, and he made sure there was complete team buy-in on plant selection and sourcing. During landscape installation, I was impressed with the quality of their work. We were stacking trades tightly to meet construction milestones, and I appreciated Madrone's willingness to work around those other trades. I would recommend Madrone Landscape in a heartbeat.