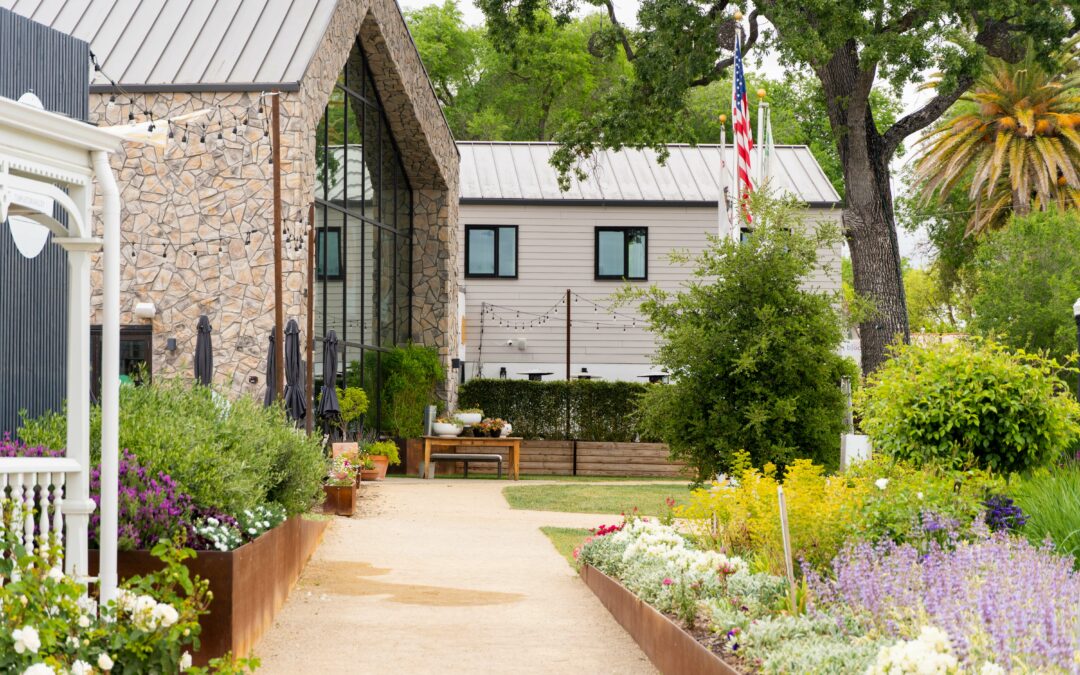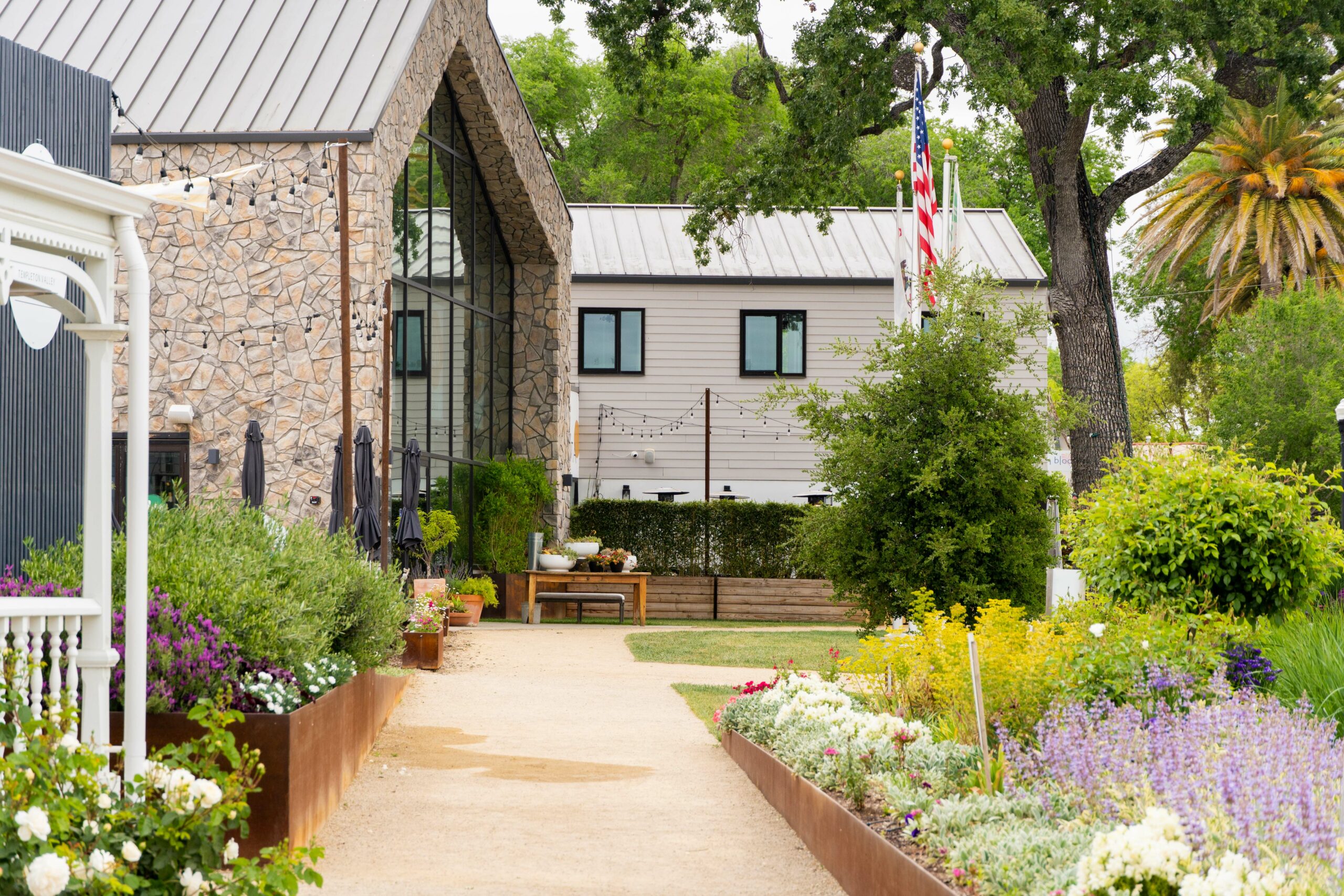 Paso Robles Market Walk | Paso Robles, CA
A new cluster of restaurants, retail stores, and residences offers Paso Roble tourists and residents a walkable outdoor destination for food and shopping. The 16,000 SF commercial development features a unique mix of architectural design complimented by colorful landscaping, walking paths, and outdoor patio and seating.
During construction, lawn areas and the accompanying irrigation system were redesigned to respond to COVID pandemic protocols. The solution provides patio space for daily outdoor restaurant service.
The subsurface drip irrigation system is also an efficient way to water the area and reduce water use. Permeable pavers, trees, lawn and irrigation systems installed by Madrone tie into the water-wise community.
Landscape Design: TEN OVER STUDIO | Landscape Construction: Madrone Landscape and JW Designs