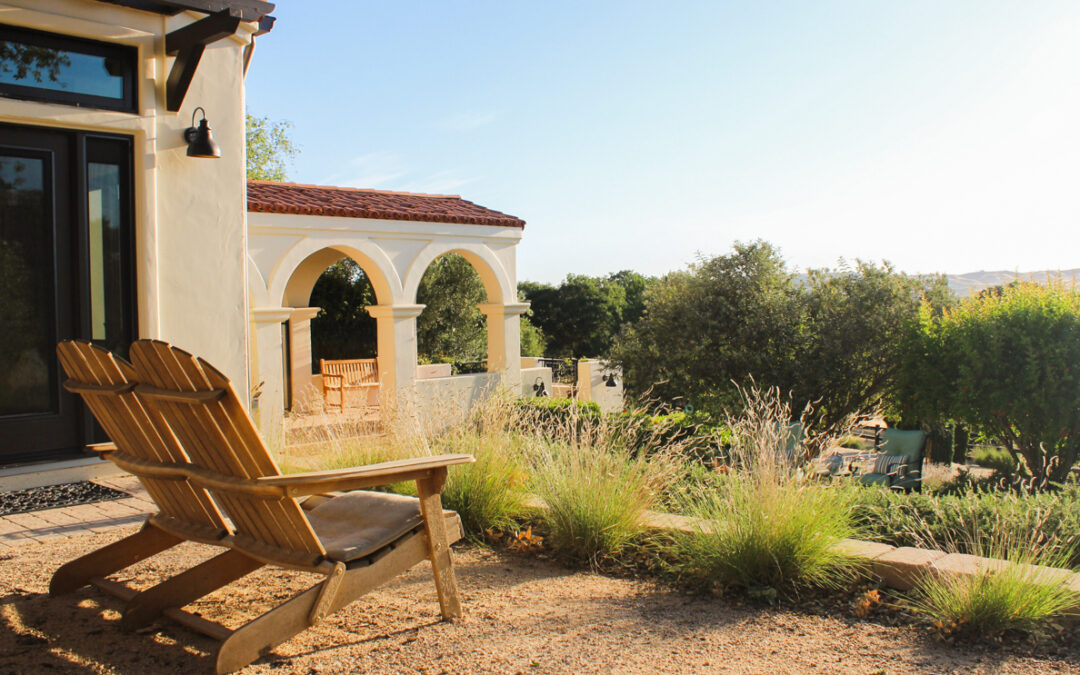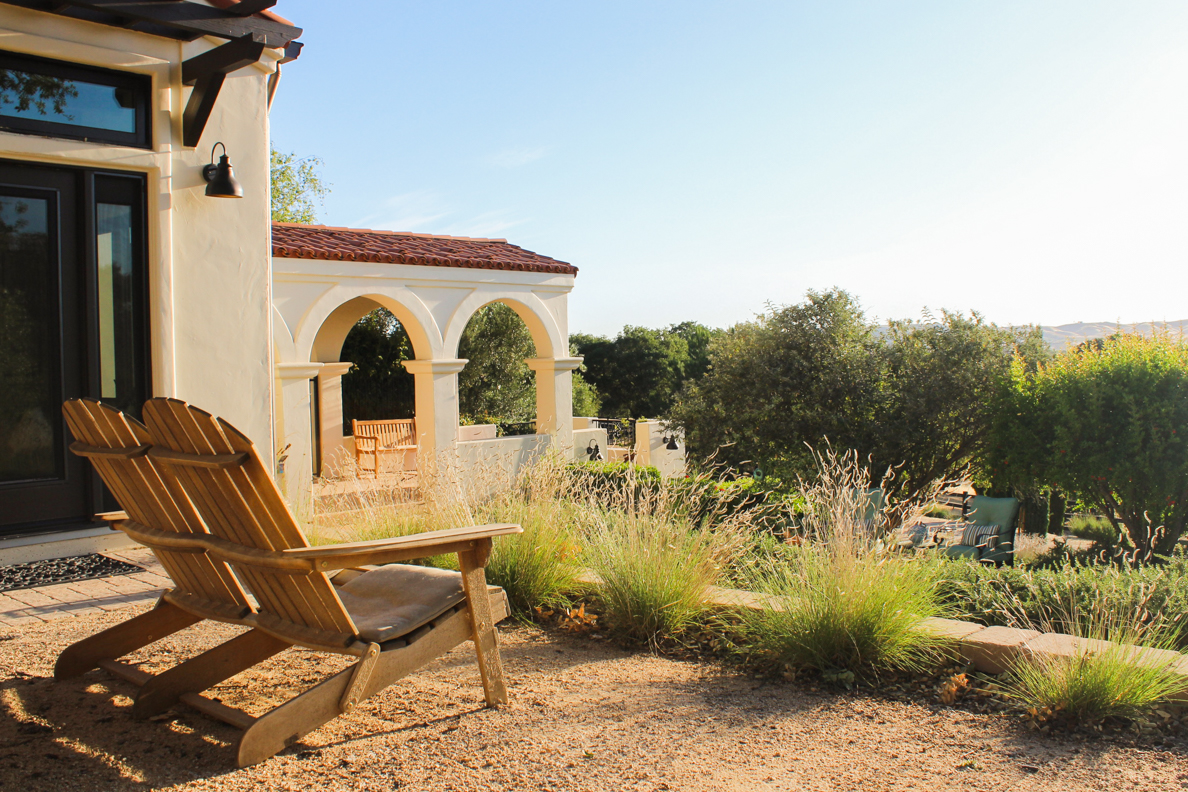 Mediterranean Garden Park | Paso Robles, CA
This beautiful Mediterranean-style landscape complements the design of the home and the idyllic rural Paso Robles setting. A large and meandering garden-style yard creates several passive and active spaces, including a formal courtyard with a fountain, rebuilt pergola, several viewing patios of pavers and decomposed granite, a swimming pool, a small pond, and stately field-grown trees. A newly designed guest parking area provides turnaround space, while pavers and plantings define the visitor entry.
The planting palette includes several deer-resistant varieties such as Mediterranean aromatics, California sages, wispy grasses, and colorful succulents. Mediterranean varietals such as Italian Stone Pine, field-grown Olives, and Italian Cypress provide stately definition at entry points while strategically framing views from within.
This intensive retrofit project made use of existing hardscape infrastructure to blend seamlessly with new features and patio areas to create a cohesive landscape. The functionality of the spaces works exceptionally well. At the same time, the beauty of the overall design creates a stunning, comfortable landscape.
Landscape Design and Construction: Madrone Landscape