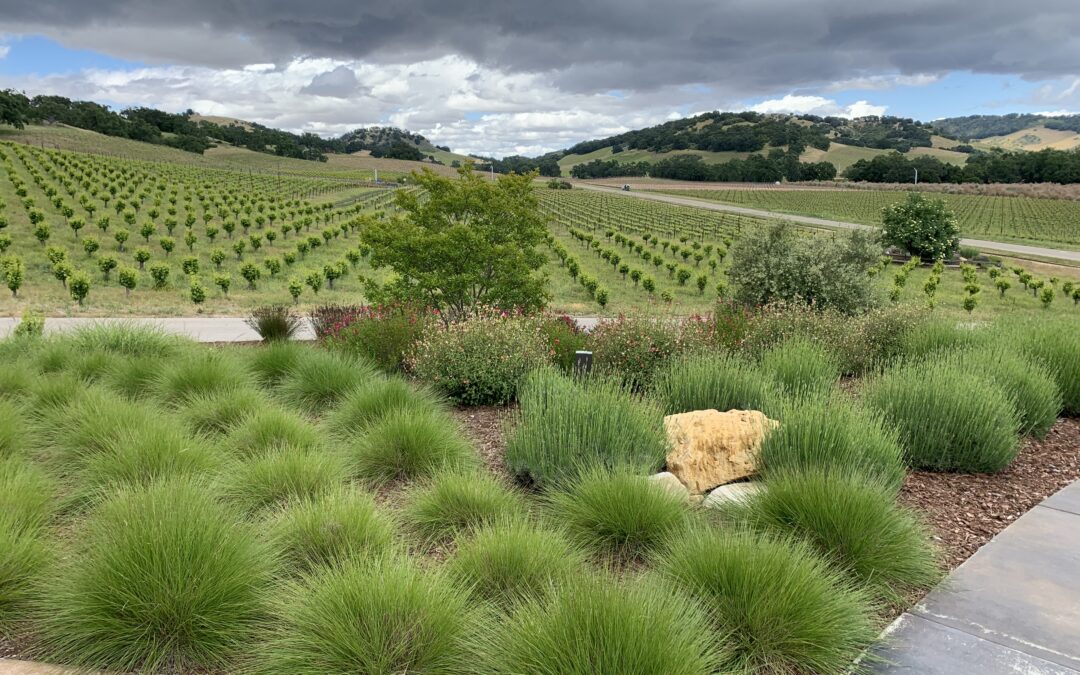 Tips for Bunch Grass Cutbacks on California's Central Coast
In the Central Coast California Landscape, bunch grasses are a common landscape element. In some cases, huge swaths of showy grasses can be a bold botanic display of texture, movement, and glowing color. A bunch grass is a perennial grass that forms clumps as it grows. They can be as small as six inches or as large as eight feet tall, usually selected for their foliage and seed head plumage. On the central coast, most species are maintained by a significant yearly haircut to prepare for the next year's growth.
When to Cut Bunch Grasses
Most bunch grasses are cut back so they look green and fresh for the next growing season, as well as to clear out dead foliage and debris for plant health. While some grasses don't need to be cut back every year, others benefit from being cut back twice or more per year. For yearly cutbacks, the rule of thumb is to cut back after the last hard frost. Winter foliage can be attractive even if it is brown, and it protects the plant crown from frost damage. If the grass is particularly frost sensitive, the timing should be as late in the winter as possible.
In San Luis Obispo County, we tend to be split our grass cut-back timeframes between the beaches (Morro Bay, Pismo Beach, Cambria, Los Osos, etc.), the coastal valleys (San Luis Obispo, Arroyo Grande, Edna, Nipomo, etc.) and North County (Paso Robles, Templeton, Atascadero, Santa Margarita).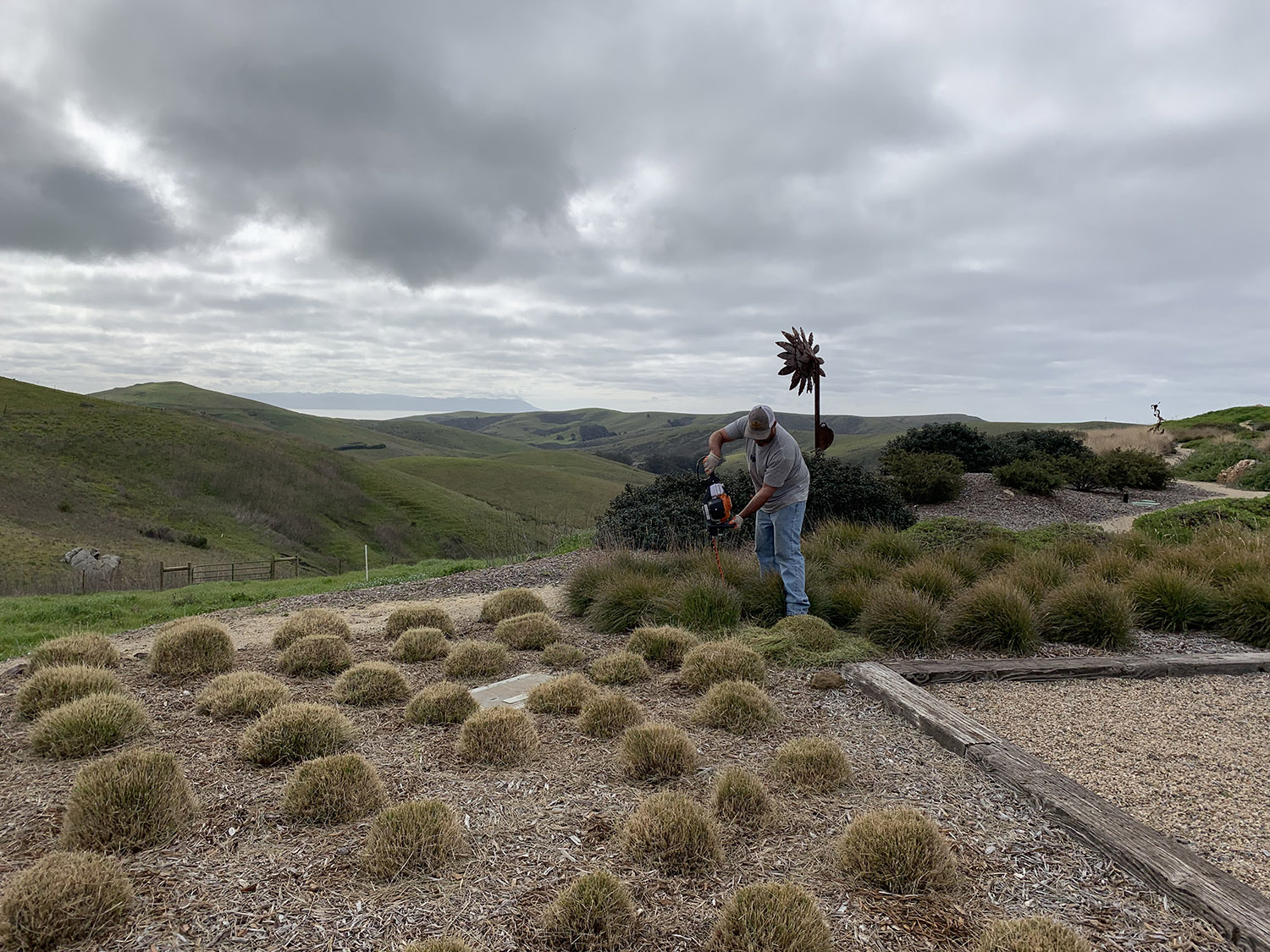 San Luis Obispo County Grass Cutbacks by Region
Grass cutbacks can start earliest on the beach zones because they have almost no frost and grasses start to grow even in the winter. December-January is good for most grasses along our beach towns. With the lack of frost, many more species of grass can be grown, such as Pennisetum setaceum rubrum, a beautiful Purple Fountain Grass. "Some grasses won't show as much winter browning, so skipping their yearly cutbacks from time to time is acceptable. Because the growing season is so long, the window to cut back grasses is also more forgiving. Cutting browning grasses as late as March or April is better than not cutting them at all."
In the coastal valleys, February is a great month to cut back grasses, but it can happen anytime between January and March. There is limited frost, so grasses such as the Purple Fountain Grass may wait until March, but most grasses are completely safe for a February cut. This zone is very similar to the beaches, but it may take a little longer for the grasses to green back up, hence the later cut.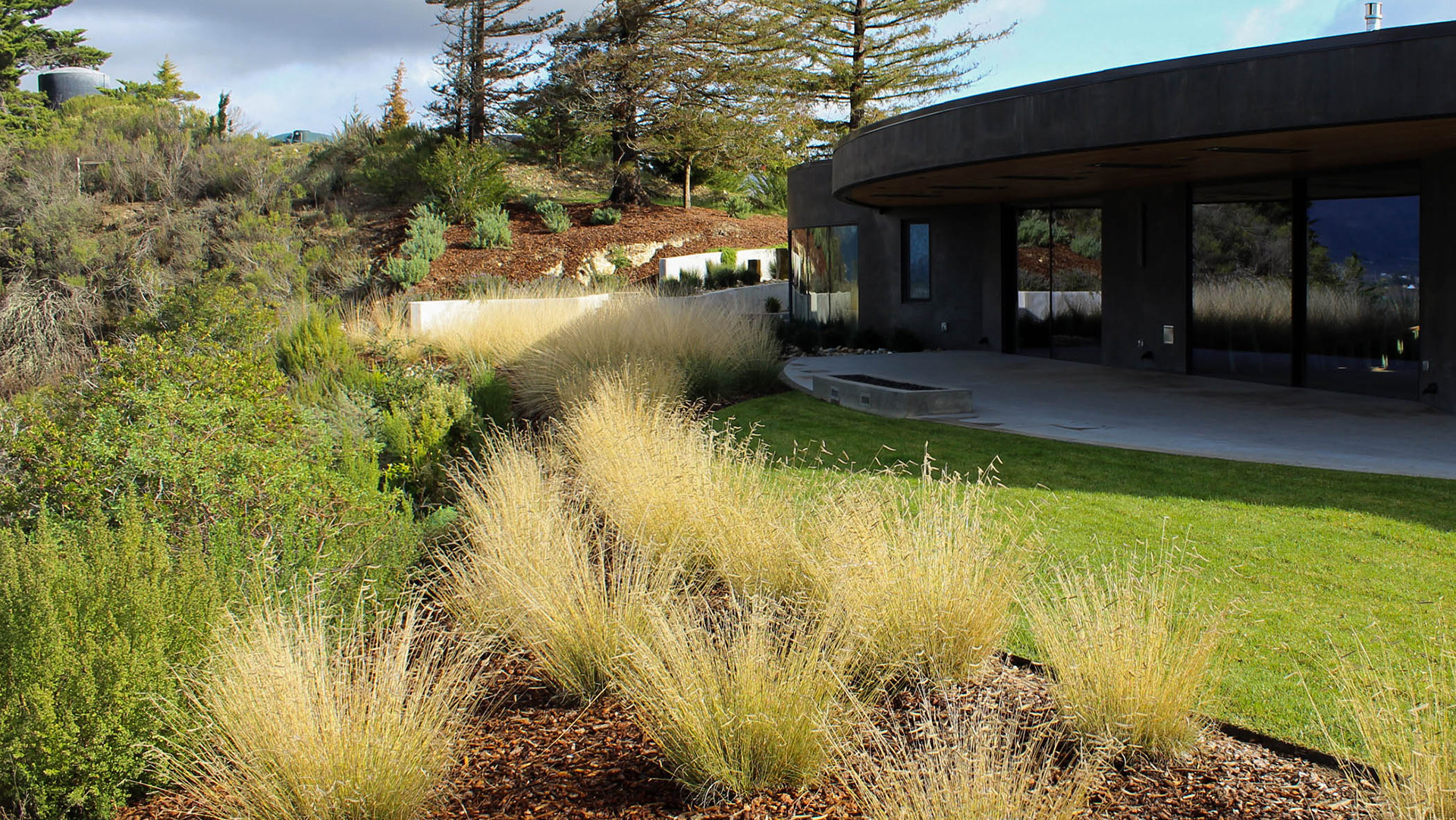 North County of San Luis Obispo County is much different than the rest of the county. The Santa Lucia Mountain Range separates it from ocean influence, making it much colder in the winter. For that reason, the cutbacks occur later to wait for the hard frosts to subside. In addition, most grasses in north county don't start pushing new growth until April. February through April is the window for north county grass cutbacks, with March being an ideal month. While April is okay, cutting back the grasses after the spring flush should be avoided. While grass species are more limited in North County due to the cold, the explosive growth of the hot summer and the seasonal look of brown winter plumage can be stunning.
The bottom line for timing of grass cutbacks is to maximize the aesthetics and health of the plants. You want to minimize the downtime of a cut back bunch grass stump by waiting until the plant is just about to push new growth. Fine-tune the specific timing for your zone and grasses over the years to maximize your enjoyment of these versatile plants.
How to Cut Back Bunch Grasses
Use sharp shears, pruners, hedgers, or bladed weed whackers to cut all blades and chutes as close to the ground as possible without damaging the crown of the plant.
Hand pull any loose debris or dead plant material to prevent crown rot and allow for more air circulation.
Pull back any mulch or debris at least 2" from the crown of the grass.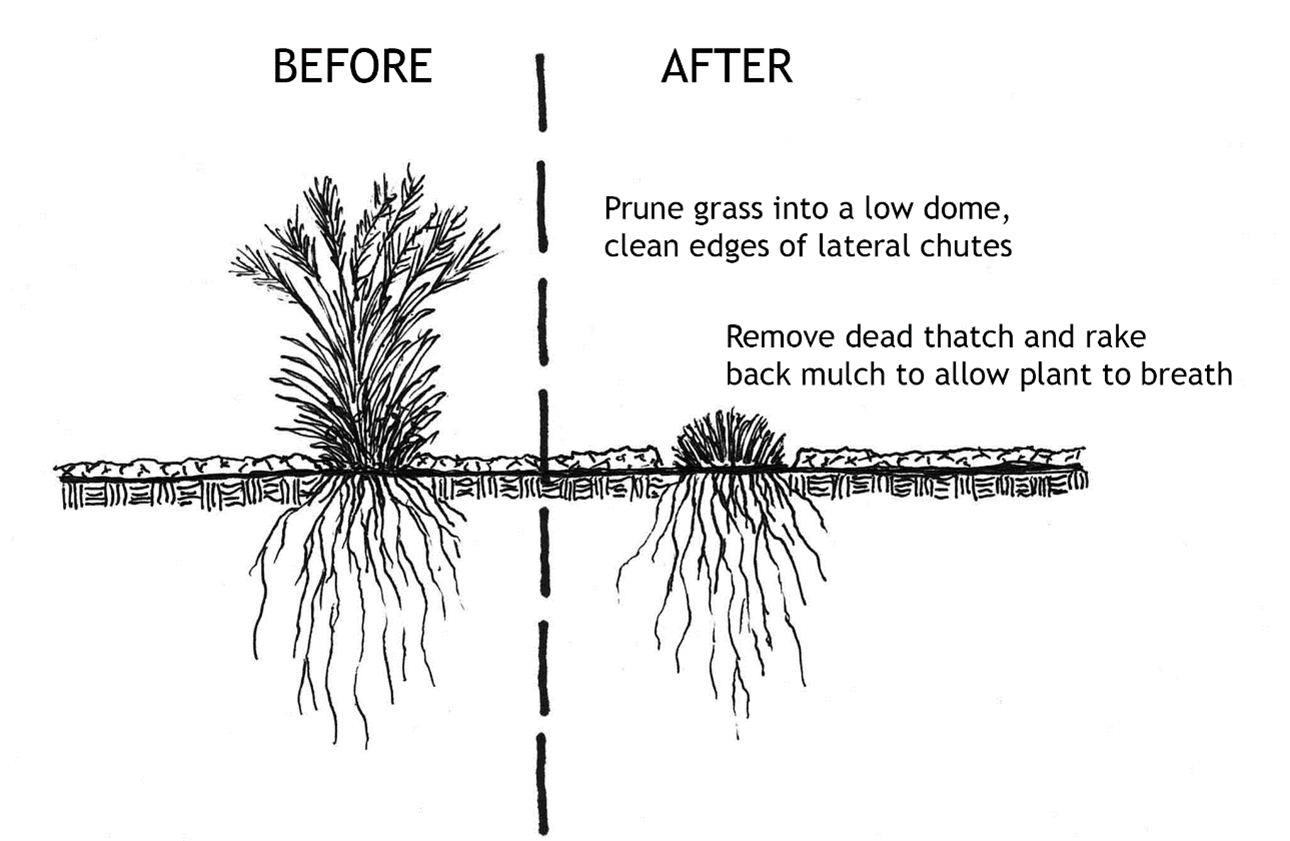 Recommended Pruning Heights for Various Species
LOW: 2-4" tall dome as final product.
Grass Species: Festuca spp., Carex spp., Sesleria spp., Acoris spp., Juncus spp., Nassella spp., Melica spp., Bouteloua spp., Aristida spp., Calamagrostis spp., Muhlenbergia cappilaris, Ophiopogon spp., Stipa spp., Helictotrichon spp., Anemanthele spp., Pennisetum spp. (smaller varieties).
Non-Grass Species: Achillea spp., Zauschneria (Epilobium) spp., Nepeta spp., Teucrium spp., Coreopsis spp., Thymus spp., Erigeron spp., Salvia spathacea.
MEDIUM: 4-8" tall dome as final product.
Grass Species: Muhlenbergia rigens, Muhlenbergia dubia, Miscanthus spp. (small to medium varieties), Pennisetum spp. (larger varieties), Leymus spp.,
Non-Grass Species: Penstemon spp. (smaller varieties), Artemisia spp., Origanum spp.,
HIGH: 8-12" tall dome as final product.
Grass Species: Miscanthus spp. (larger varieties), Muhlenbergia dumosa, Cortaderia spp., Kniphofia spp.
Non-Grass Species: Penstemon spp. (larger varieties), Salvia spp. (some smaller varieties), Gaura spp., Lavandula (smaller varieties), Ribes spp., Perovskia spp., Eriogonum (smaller varieties).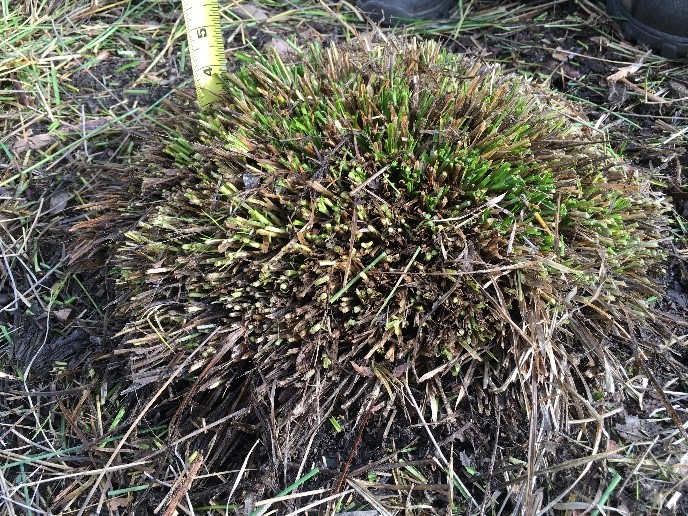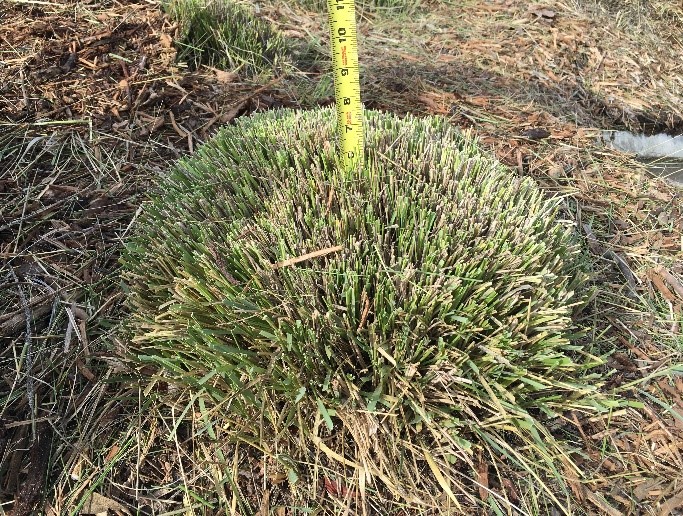 Muhlengergia Rigens (MEDIUM)
Interested in landscape maintenance, including bunch grass cutbacks? We are currently taking maintenance projects with a $400/month minimum. Fill out our Maintenance Request Form or contact us at [email protected] or (805) 466-6263.