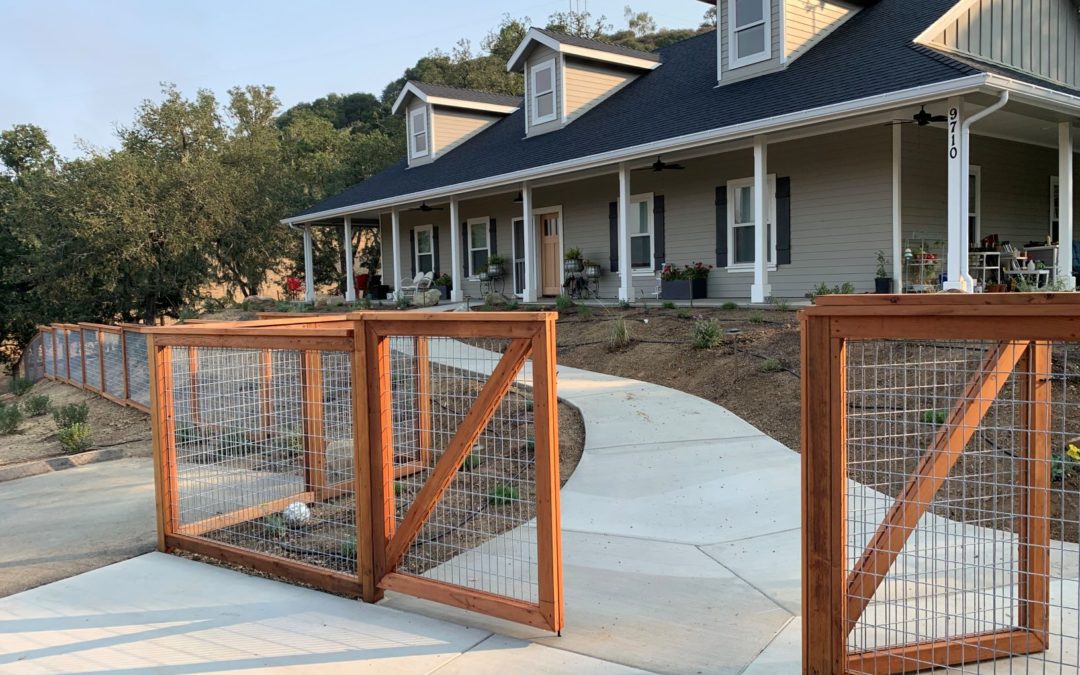 Some of our projects are intended for broader appreciation and aesthetics, while others are much more personalized. The Atascadero Woodland Retreat project was specifically catered to a more familial and hands-on finish with the client involved every step of the way.
Landscapes as a whole are meant to be actively enjoyed and cared for, which made this particular client's requests exciting for us. This entire project was built upon the desire for an intimate space meant for interaction. With kids, pets, and the personalized intent of the space, we made sure that this landscape was one this family could make their own. Some of the design and construction leaned toward the traditional: paved paths, a large and intricate deck installation around their beautiful oak trees and fencing to keep kids and pets safe. But some of the project was quite innovative: rather than building out the collective vision entirely on our own, we provided planters with prepped soil and designated spaces for the clients' own contributions and touches to the landscape.
This project required a lot of collaboration between the client, designer, and installation team, which in turn brought out the strengths of our design-build services. Thanks to the flexibility and easy communication created by our process, we were able to make well-informed design changes on-the-fly with the end result aligning with the client's vision.