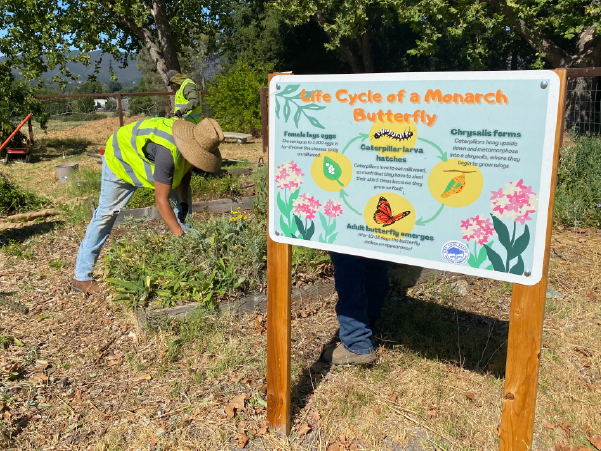 Late in 2019, Madrone partnered with One Cool Earth, a non-profit organization that creates garden-based school programs. We committed crews to improve and maintain gardens at six Atascadero School District schools. Shortly after our discussion, the entire program was put on pause as schools employed health and safety measures.
As kids head back to campus this month, Madrone has been busily preparing the outdoor classroom sites. Our team worked on each garden used for One Cool Earth's Earth Genius program, rejuvenating and preparing the sites for a new school year. From mulching and weed abatement to repairing hardscape, we spent a few days ensuring that each school can rely on a garden space that will enrich them throughout the year. One Cool Earth educators can now visit each week and rely on a revitalized garden to teach about nutrition and the environment.
Madrone and One Cool Earth share and reinforce one another's values: giving back, stewardship, and innovation. We look forward to a long and fruitful relationship.