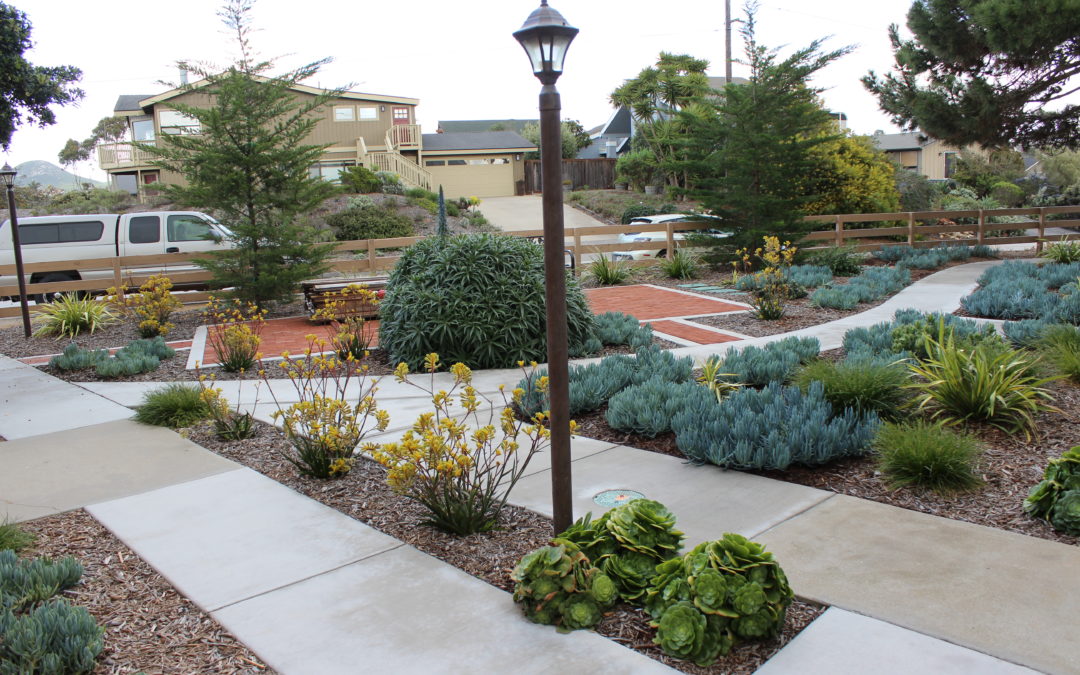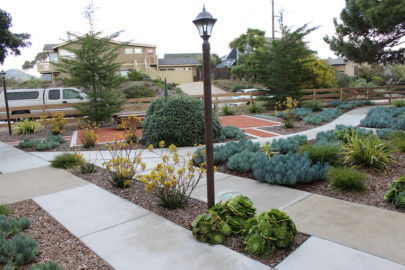 At Madrone Landscape, our partnerships with the community, our clients, and subcontractors are a priority. One of the partnerships we highly value is with subcontractor Porter Construction, Inc. For the past five years, Lucas Porter and his team have played a critical role in a variety of commercial and residential projects. As a small locally-owned business, they provide full-service general engineering contracting – including grading, excavation, and underground utilities – in addition to being masters of concrete craftsmanship.
To illustrate how the two companies work together Lucas describes, "To begin with, we do the mass grading and basically make the site look like a bomb went off," he says with a smile. "We then put in curbing and parking lots, followed by soil in the planters and landscape areas. This is when Madrone comes in with their finesse to make the project look pristine and polished."
Porter Construction shares a common value with Madrone – building partnerships. "We're a small company and we work on repeat clientele business. Madrone is one of the larger landscape companies in our area, but they hold small company values," explains Lucas. "A lot of guys in my trade, they don't really want to have a relationship. They want to get in, get out, and get their work done. But, early on, I realized the value of truly partnering and creating working relationships."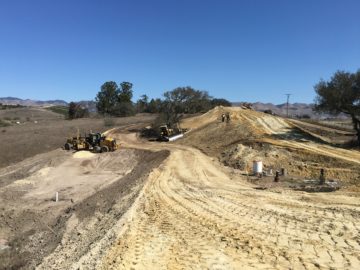 By having strong working relationships between contractor and subcontractor, Porter Construction and Madrone Landscape have been successful in bidding and completing several large commercial projects. A few of these projects have been Central Coast winery and tasting rooms; however, when you ask Lucas what his favorite project has been to date, he says it's the Cold Canyon Landfill. This was an eco-system project, consisting of wetland remediation and drainage channel cleaning. Porter graded it and removed debris, and then Madrone came in to plant. "We did very well on that project, in part due to Madrone's organization. They were good support, asked me what I needed and didn't start their work until we were done," says Lucas. "That was a unique project, pretty fun."
In addition to the commercial and winery landscaping projects, Porter Construction works with Madrone on residential landscapes. Often, they come in to construct custom concrete elements such as: radius retaining walls, decorative concrete flatwork, colored and stamped driveways and walkways, seat walls, and benches within Madrone-landscaped patios and gardens.
Lucas continues by sharing what he appreciates most about working with Madrone. "From top to bottom, they are good people to work with. Everyone is fair. It's like a family atmosphere. It's a team – I want to do my best to make sure they are well represented and they do that for me as well." Here's to working together and looking out for one another – a true business partnership. We appreciate Porter Construction and look forward to working together on many more projects in the future!