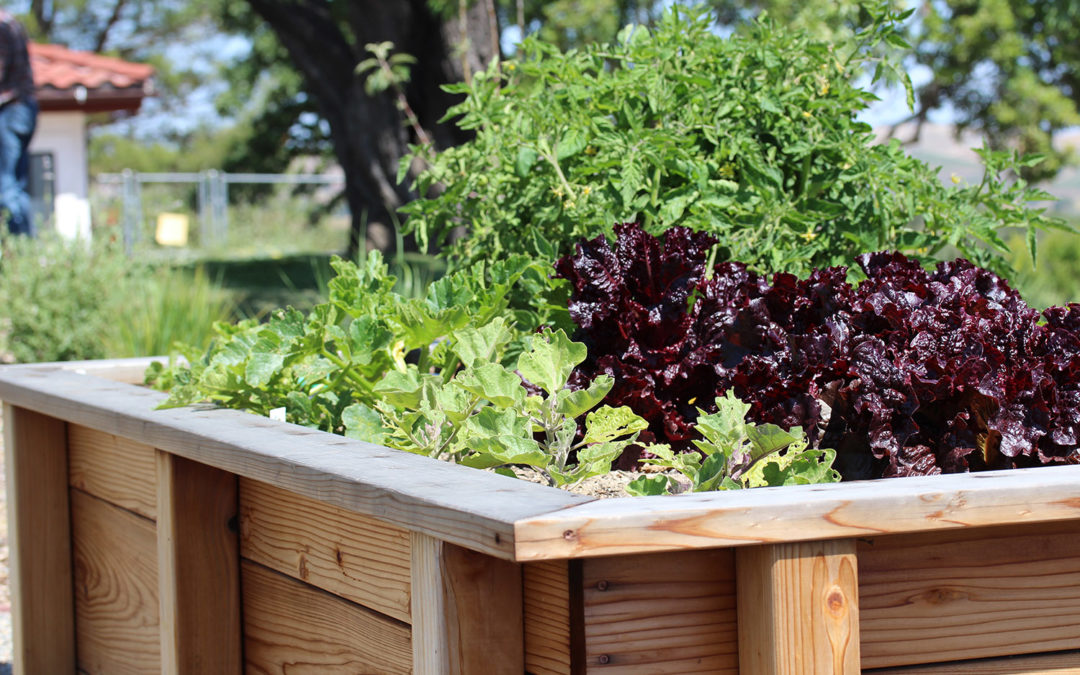 This article was originally published in Living Lavishly Magazine Volume 10, Spring/Summer 2020.
The Satisfaction of Growing Your Own Food
There are few things more fulfilling than feeding someone. If you can grow the food yourself, it is even more rewarding. I started growing tomatoes and sugar snap peas as a young kid and it pushed me to pursue horticulture, landscape architecture, and landscape construction. For a kid, a bite of a home-grown tomato can be a life changing experience.
Your landscape is a wonderful place to create something beautiful and grow something you can eat at the same time. Some of us grew up with family gardens, and now we want to bring them to our own landscape. Many of us have never grown any food in the garden, but feel it would be a fun thing to do. The great thing about living on the central coast of California is that you can grow so many good things to eat!
When deciding to grow food in your landscape, think about how you will use the garden. How much time can you devote to the gardening a week? What types of fruits and vegetables do you like to eat, and how much of them will you really use? How much do you cook?
If you enjoy spending your weekends working in the yard, love fresh produce and cook a lot, you can really go all out. If you have a busy lifestyle, but enjoy some fresh produce, there is still hope. Just keep it simple.
Tips and Tricks for Everyone:
Put in the work early to make it easier on you later.

Raised garden beds can make it easier on your back to garden without bending over.
Think about critters—provide protection from deer, rabbits, squirrels, gophers and birds.
Install automatic irrigation systems so you don't have to remember to water.
Make sure you organize your plants based on similar water requirements.
Add rich compost to the garden before you start planting.
Put your garden as close to the kitchen as possible.
Build a compost bin so you can reuse your green waste and kitchen waste as compost.

Grow the right plants.

The central coast is full of micro-climates. If you don't know what grows well in your area, ask your neighbors or local nursery for advice.
For fruit trees, look at frost tolerance, chill hour requirements, and pollinators.
Plan the spacing and height of your plants to fit the space.

Do it together.

If you get your kids or spouse to help, it will be a fun group project so everyone can enjoy the fruits of their labor.
Having others with a stake in the success will help motivate you to keep up with the work.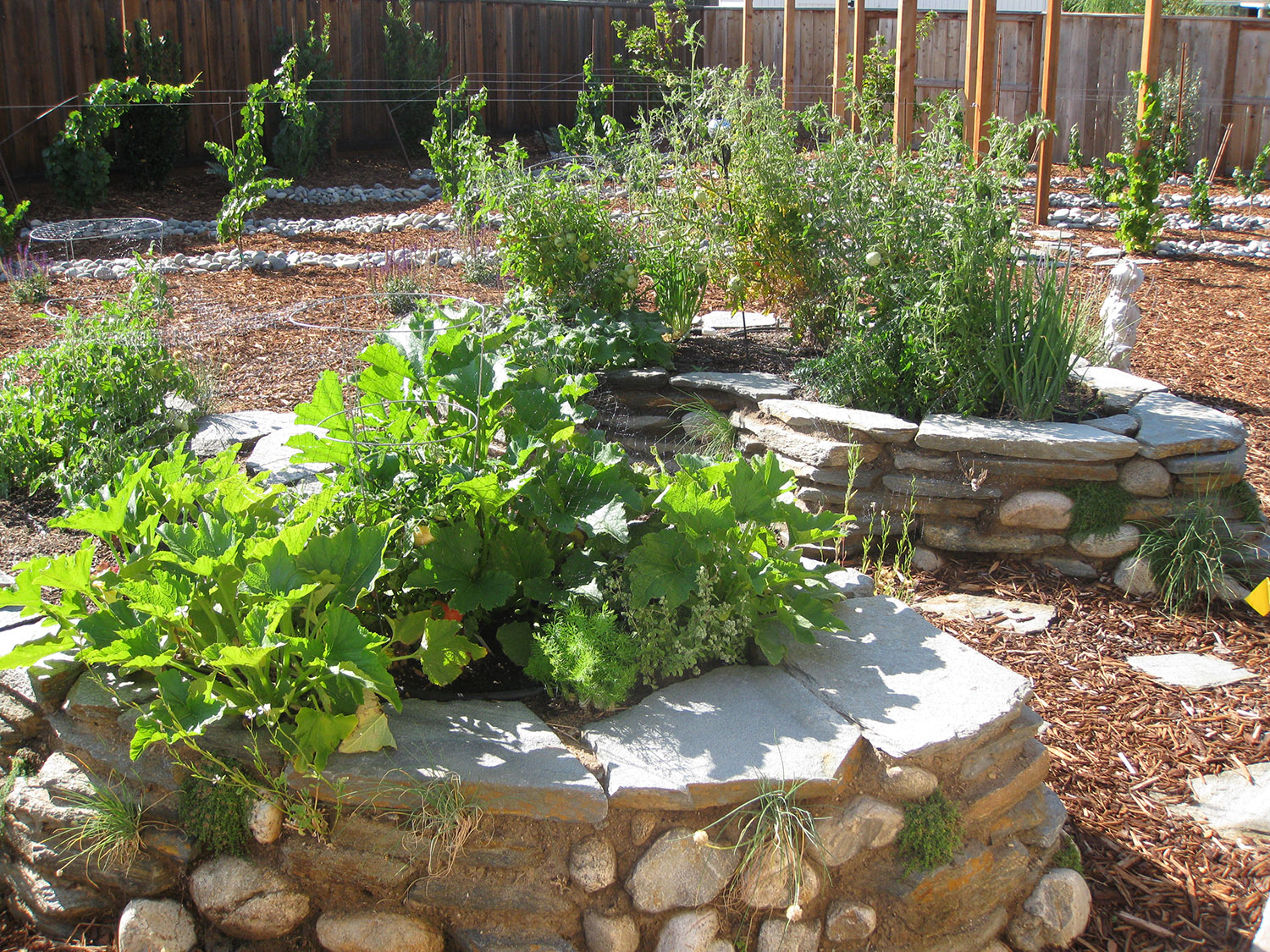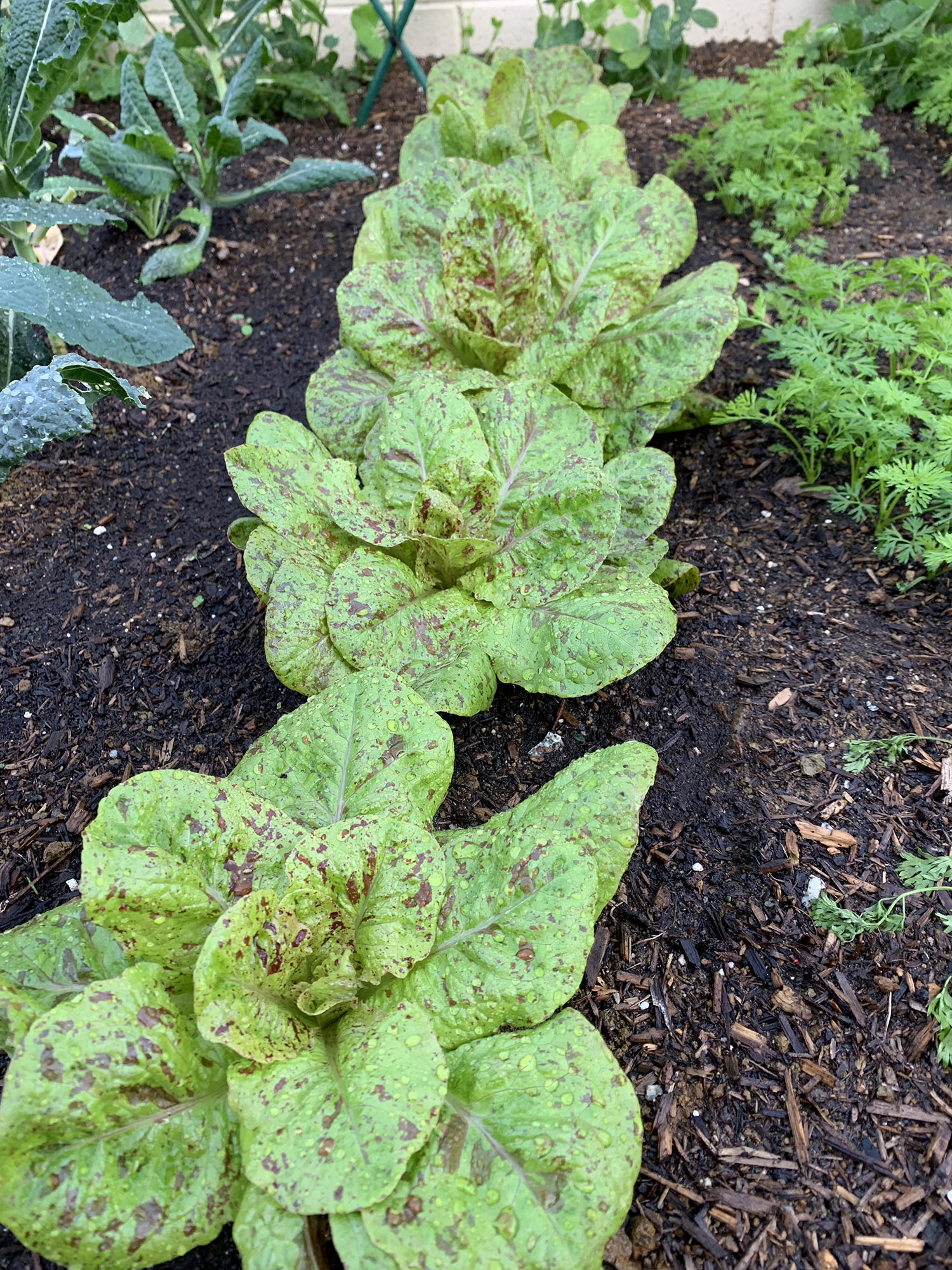 Simple Gardening for Beginners
Perennial Herb Garden:

Grow water-wise perennials such as rosemary, oregano, chives, thyme, and mint.
You can tie it into an irrigation system for other Mediterranean landscape plants and you don't need to designate a separate garden space.
You will never need to buy herbs at the store again, you will always have fresh herbs just outside your kitchen with almost no work.

Fruit Trees:

On the coast you can have avocado or citrus trees as part of landscape trees for year-round fresh fruit.
Inland (and on the coast) you can grow apples, peaches, pears, apricots, plums and more to have seasonal harvests.

Small Vegetable Planters:

Designate an area for some raised planters for a handful of vegetables in a controlled environment.
Get crafty and you can use things like livestock troughs for an instant planter.
Plant easy vegetables like tomatoes, peppers, cucumbers, zucchini, peas or leafy greens.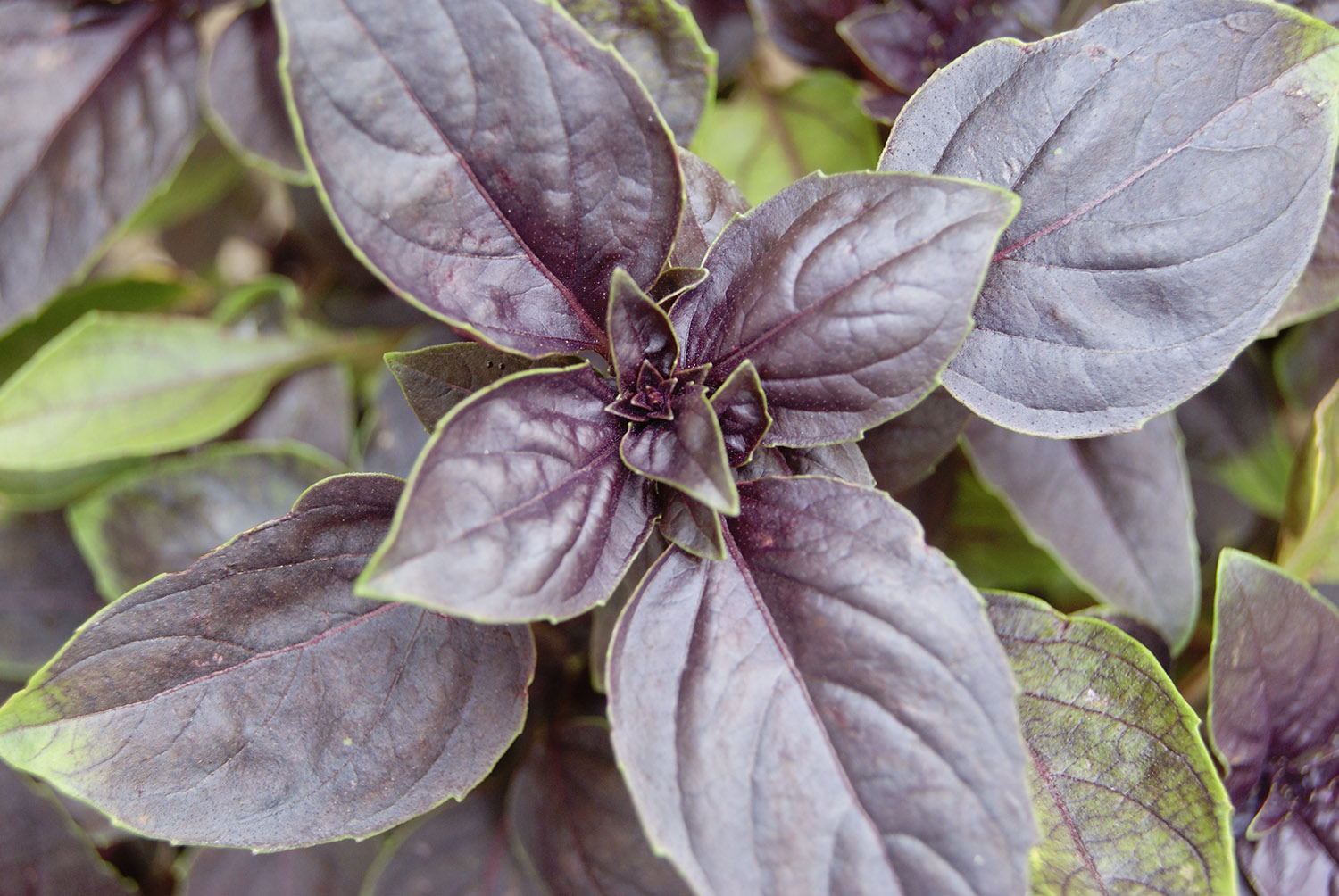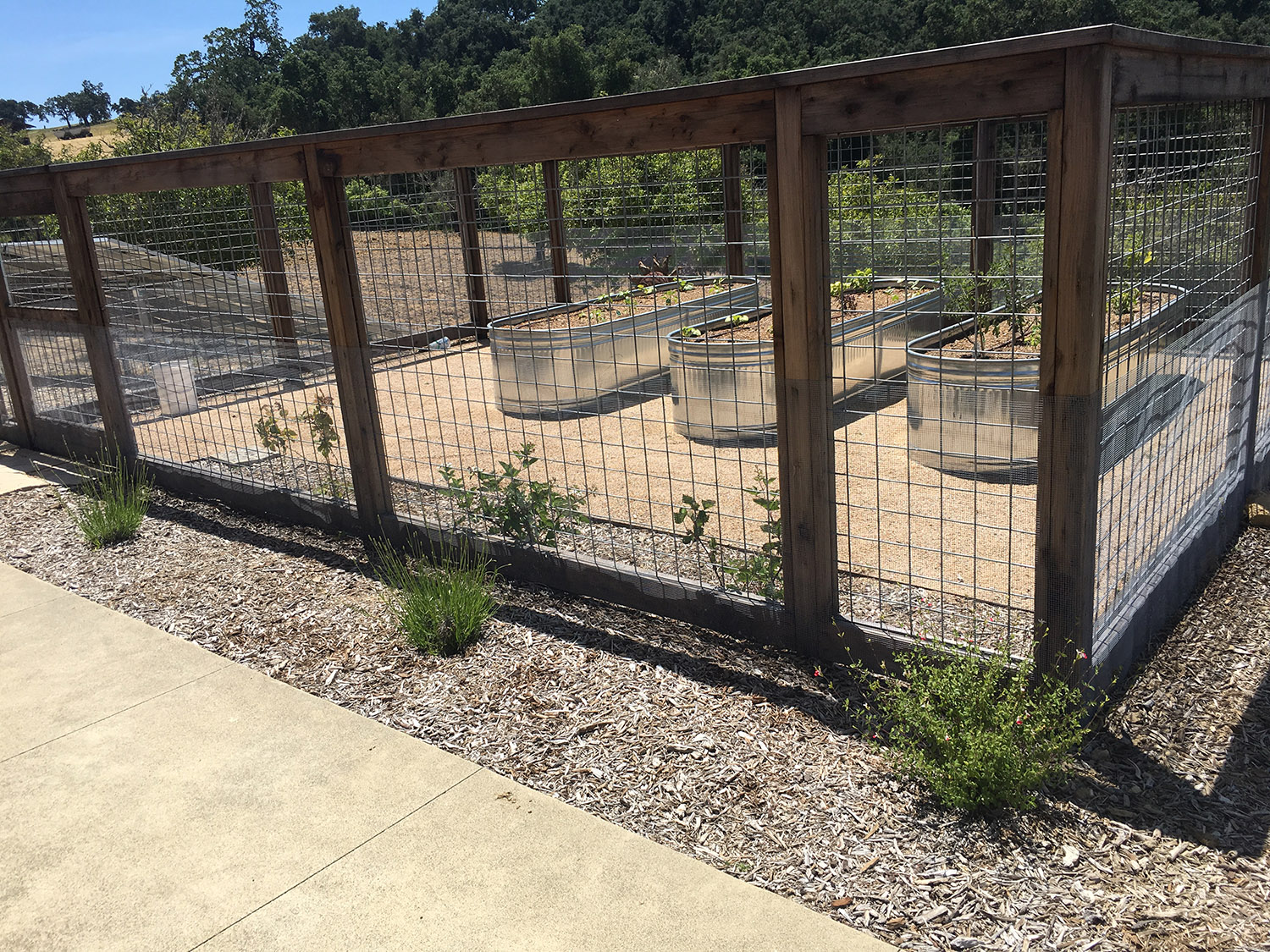 Advanced Gardening for Enthusiasts
Create a Food Forest:

Use the fruit trees as your backbone and layer perennial and annual crops below.
Organize raised garden boxes with in-ground crops to maximize your vertical space.
Create garden paths and benches to have a place you can get lost in the food forest.

Train your plants:

You can trellis vining plants or prune trees to create arches to walk through or walls of green to contain the garden.
Create structures to grow vining crops such as tomatoes, beans, peas, berries, and grapes.
Train aromatic groundcovers into walkways to step on and enjoy the fragrance.
Use tall plants like blueberries or corn to create a labyrinth.

Prepare for great meals and seasonal activities:

Pumpkins for Halloween.
Apples for pie season.
Tomatoes for canning sauces.
Cucumbers or zucchini (yes, zucchini) for pickles into the winter.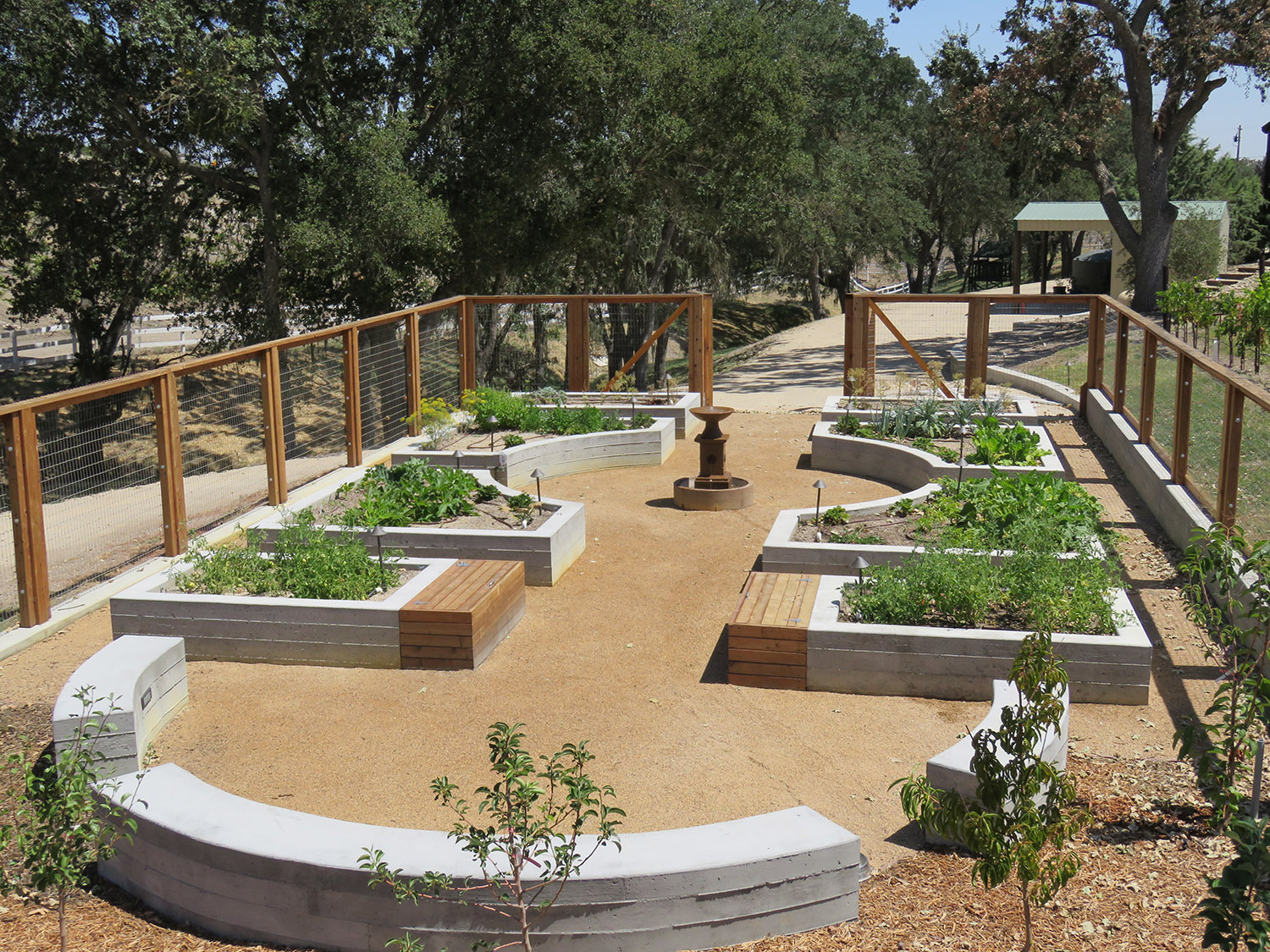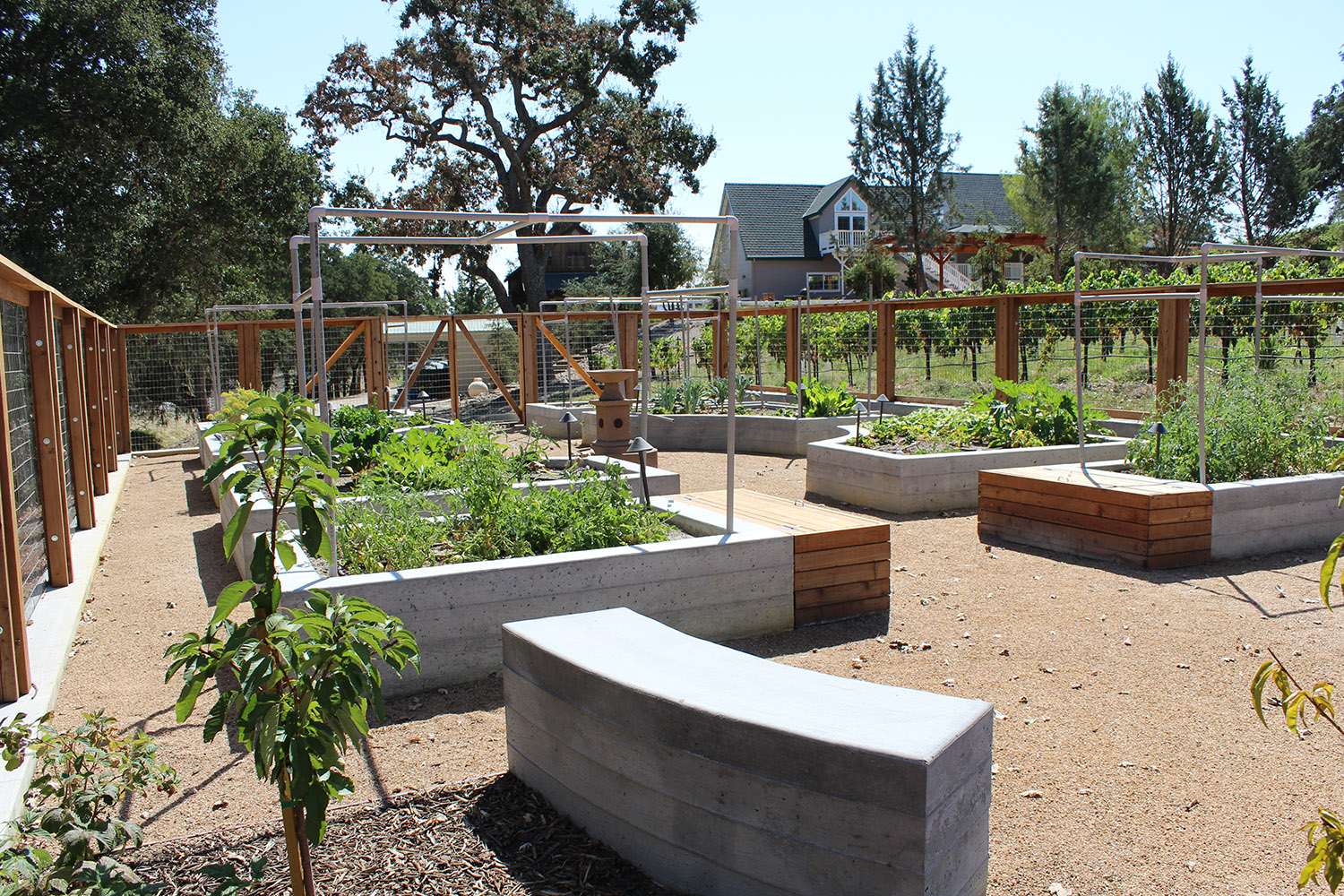 Enjoy the Experience
Incorporating edible plants into your landscape is a great experience. You will impress your family, friends, neighbors, and co-workers with your bounty of food. Whether you go big or keep it simple, you can improve the quality of life for yourself and others with the celebration of home-grown vittles!