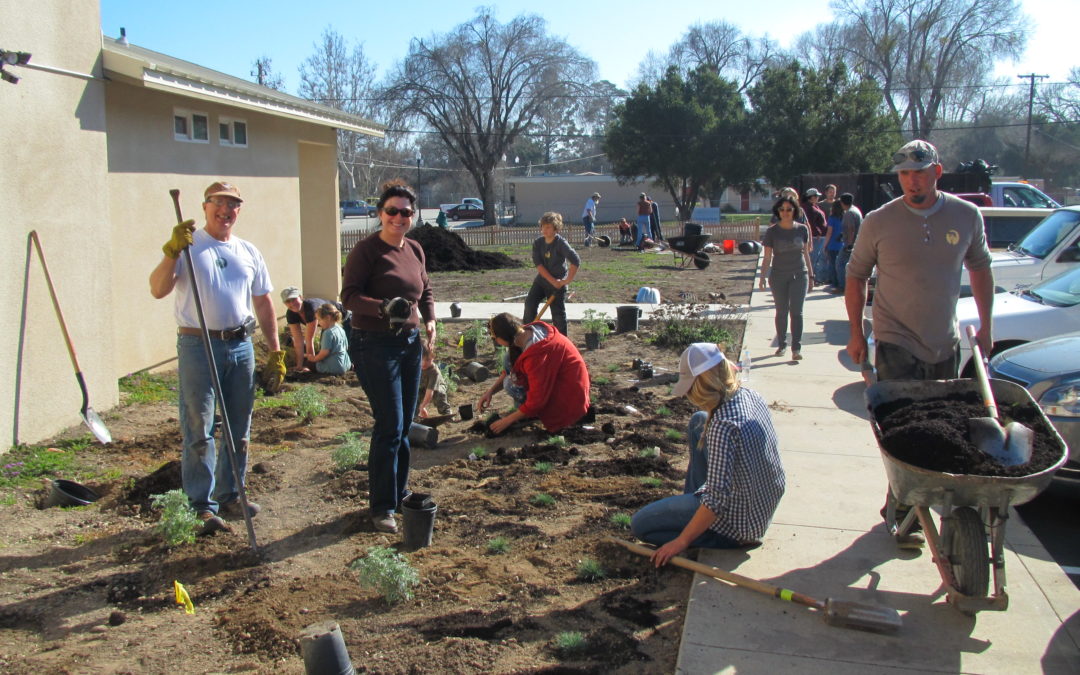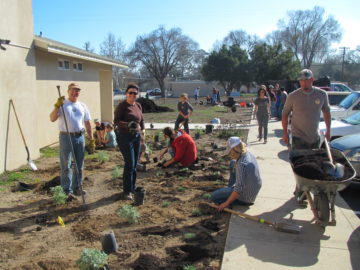 Who knew stewardship felt so good?
No matter where you live, you make an impact. For communities to function well over time, conscious efforts must be made by many to contribute to the positive impact toward the development of that community, or else who will?  That is stewardship. We recognize this at Madrone Landscape, and try to do our part.  https://madronelandscapes.com/about-us/stewardship/.
One recent effort that Madrone participated in was the design and installation of a low-impact landscape at El Camino Homeless Organization(ECHO). ECHO is a non-profit organization with a 50-bed transitional shelter helping families and individuals find permanent housing within three months of entering the facility. The organization is located on the Central Coast of California serving North San Luis Obispo County, and you can read more about their efforts here.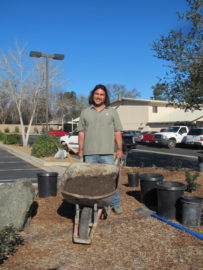 Working with ECHO's Board of Directors, Madrone came together with community volunteers and students from California State Polytechnic University, San Luis Obispo. The Madrone team and volunteers installed shade trees, screening, and a drought tolerant, native plant pallet. A quarter acre of fruit trees including apples, peaches, plums and figs were planted and a raised vegetable garden was also installed to make the most of what the facility has to offer.
Over two weekends of fun and hard work, Madrone's general manager, Daniel Mazawa, led the charge with the help of Cal Poly professor Christie O'Hara and Rainscape manager, Victor Rocha, as 60 volunteers transformed the space into an aesthetically pleasing and functional landscape. Prior to the planting and mulching, Madrone's build team graded the area, installed the irrigation and assembled all the needed materials. Local businesses donated irrigation parts, soil amendments and mulches. A little bit of conscious stewardship can make a big difference, and the benefits  of this project will "ECHO" for years to come.  The smiles say it all!