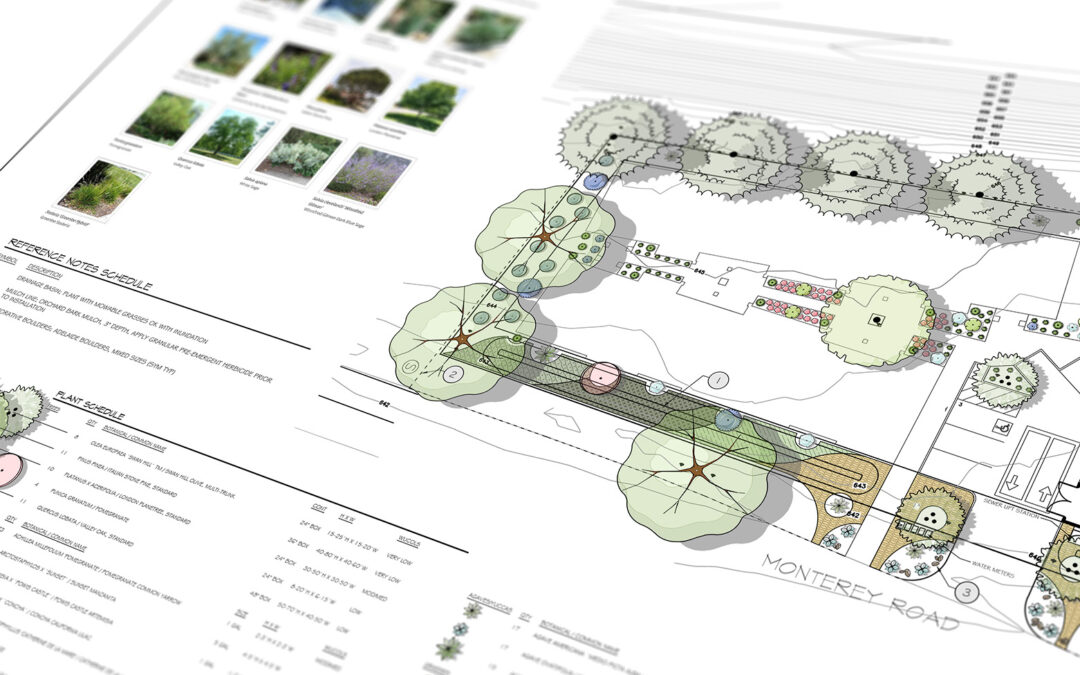 An Ambitious Project with a Historic Connection
Situated near the iconic San Miguel Mission, the design of San Miguel Apartments incorporates the timeless California Mission style. Our aim was to create an environment that not only complements the architectural elements of the apartments but also pays homage to the mission and the surrounding community.
Water-Efficient Irrigation
Given California's water conservation requirements, our irrigation plan was crafted meticulously to be water efficient. Our experts used smart water calculations to meet or exceed state guidelines without compromising the beauty of the landscape.
Embracing the Mission
Our planting plan was designed to align with the mission style of the proposed apartment buildings. We incorporated native plants and traditional elements to create a harmonious blend of old and new.
Safety for Residents
In any landscaping project, safety is paramount. For San Miguel Apartments, the challenge was to design a planting plan that considers the safety of the residents while still maintaining aesthetic integrity. Specifically, we focused on avoiding dense plantings that could potentially block visibility or encourage loitering. Our design team conducted multiple revisions to ensure that the landscape will be both beautiful and secure.
The San Miguel Apartments project presents a unique intersection of history, community, and modern landscape design. We are currently in the design phase and are excited about bringing this vision to life. Stay tuned for updates as we continue to make progress on this incredible project. If you're a homeowner or business in the California Central Coast area interested in landscaping services, we invite you to get in touch with us at Madrone Landscape.
If you're a homeowner or business in the California Central Coast area interested in transforming your landscape, Madrone Landscape is here to make your vision a reality. Feel free to reach out to us at [email protected] or (805) 466-6263 for all your landscaping needs.