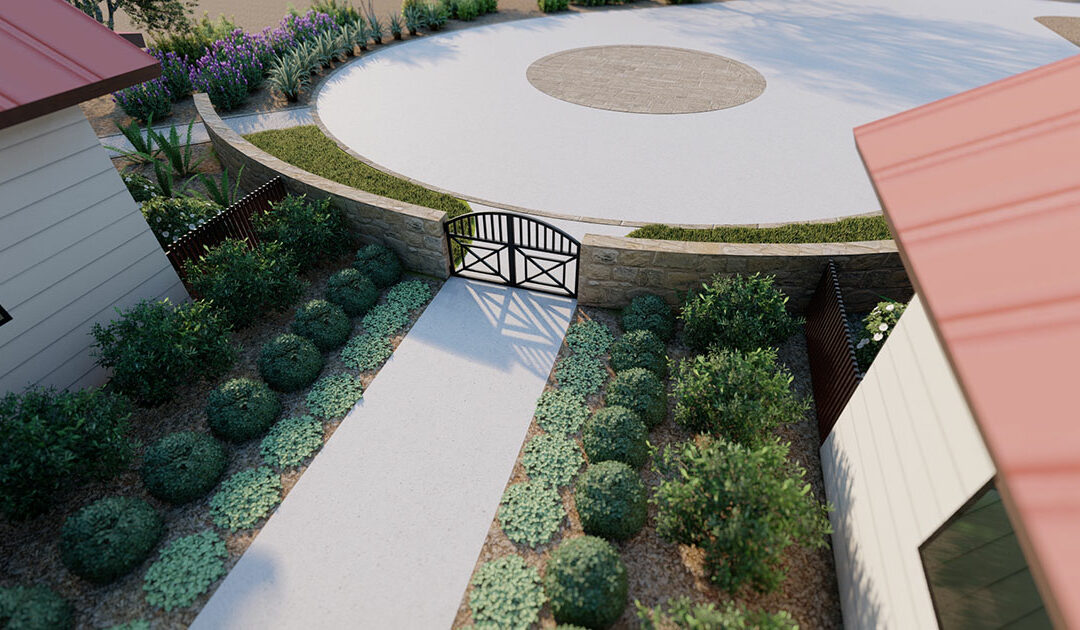 This modern Templeton outdoor renovation is an example of large-scale landscape design that will completely transform a two-acre country property into a cohesive and personalized residential landscape. The design, created by Madrone, features a range of features that enhance the overall aesthetic and function of the space.
Welcoming Entry Features
One of the most notable improvements to the property are the welcoming entry features that include a stone veneer courtyard wall and custom metal pedestrian gate. This design element leads guests to a tastefully planted entryway that is both welcoming and visually appealing. The large driveway turnaround is bordered by a simple palette of light-toned flowers and hardy shrubs that add a touch of natural beauty to the space
Improved Landscape Views
Another notable feature is the improved view that was created for the property owners. Evergreen trees and shrubs were located in certain areas to provide privacy from neighboring properties. Conversely, the addition of a modern cable railing that encloses the dedicated dog ranging areas creates an unobstructed view of the renovated landscape. An existing board-form concrete wall is extended to provide level space for a large lawn area, and nearby solar panels were screened with a natural arrangement of evergreen plantings.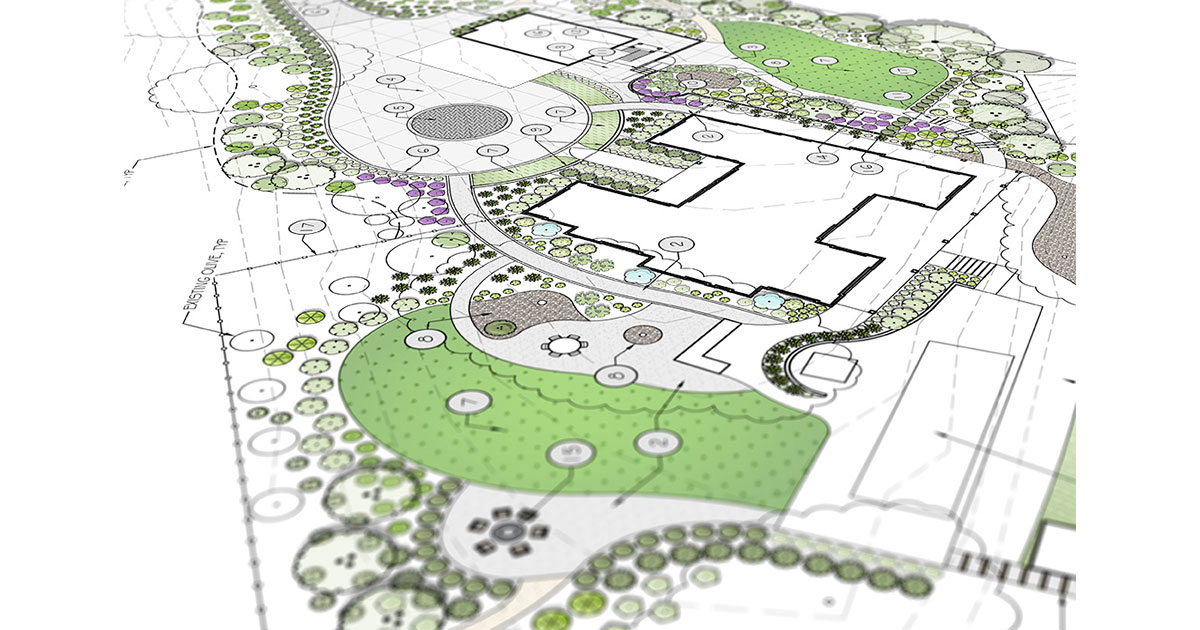 Increased Functionality and Cohesive Design
The design also includes two new lawn amenity areas, formalized parking, and multiple paths and circulation routes that add to the functionality of the space. The attractive planting palette features a mix of new olive trees, existing oaks, Manzanita, Rosemary, Boxwood, Gaura, Pittosporum, Sweet Bays, Viburnum, and Evergreen Miscanthus that adds muted color and texture to the landscape design.
The use of a warm stone texture motif that is carried throughout the landscape design creates a cohesive and inviting space for relaxation and entertainment. The property is now a unique and attractive space that is perfect for modern living. The attention to detail and use of natural & textured materials creates a cohesive and visually appealing space that is both welcoming and relaxing.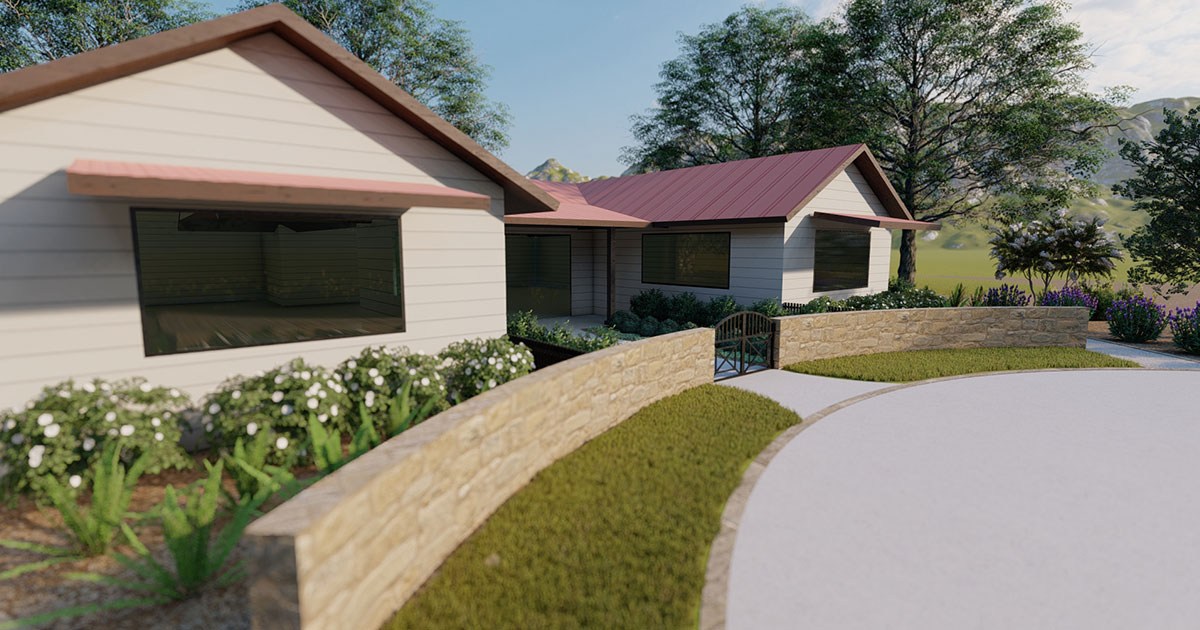 Let us know if we can help you create your dream modern landscape. Contact us at [email protected] or (805) 466-6263 to learn more about our landscape design services.