Eight Winter Bloomers for the California Central Coast
During the colder months on the California Central Coast, many of our plants fall back and go dormant. Throughout the region, from inland San Luis Obispo to coastal Morro Bay and north county's Paso Robles, central coasters love year-long landscapes. With so many beautiful bloomers that thrive in our area, we can count on flourishing flowers to take the stage during any given season.
Here are eight of our winter favorites.
Aloe Striata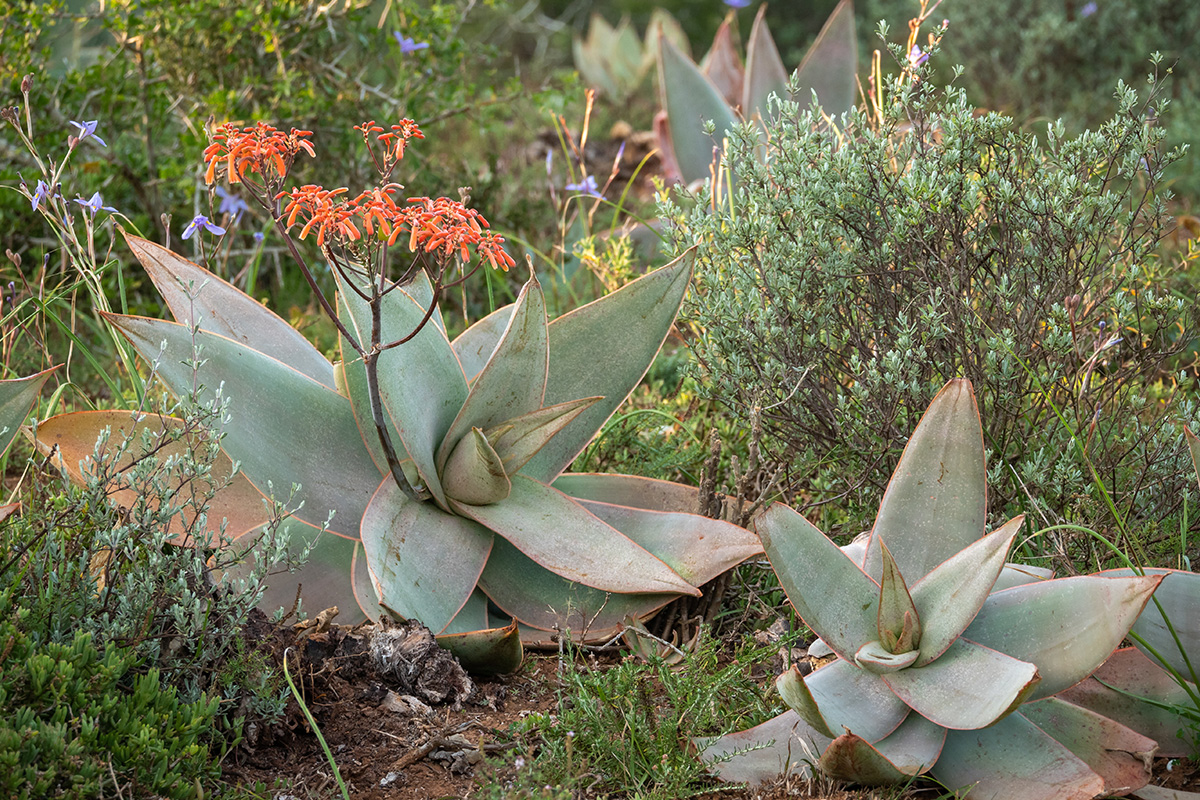 Aloe striata, or Coral Aloe, is memorable for its tall floral stalks the color range of a citrus sunset, but its leaves take the cake. Elegant and pale, their reddened edges lend a delicate blush year-round, even as it blooms in the winter.
Arctostaphylos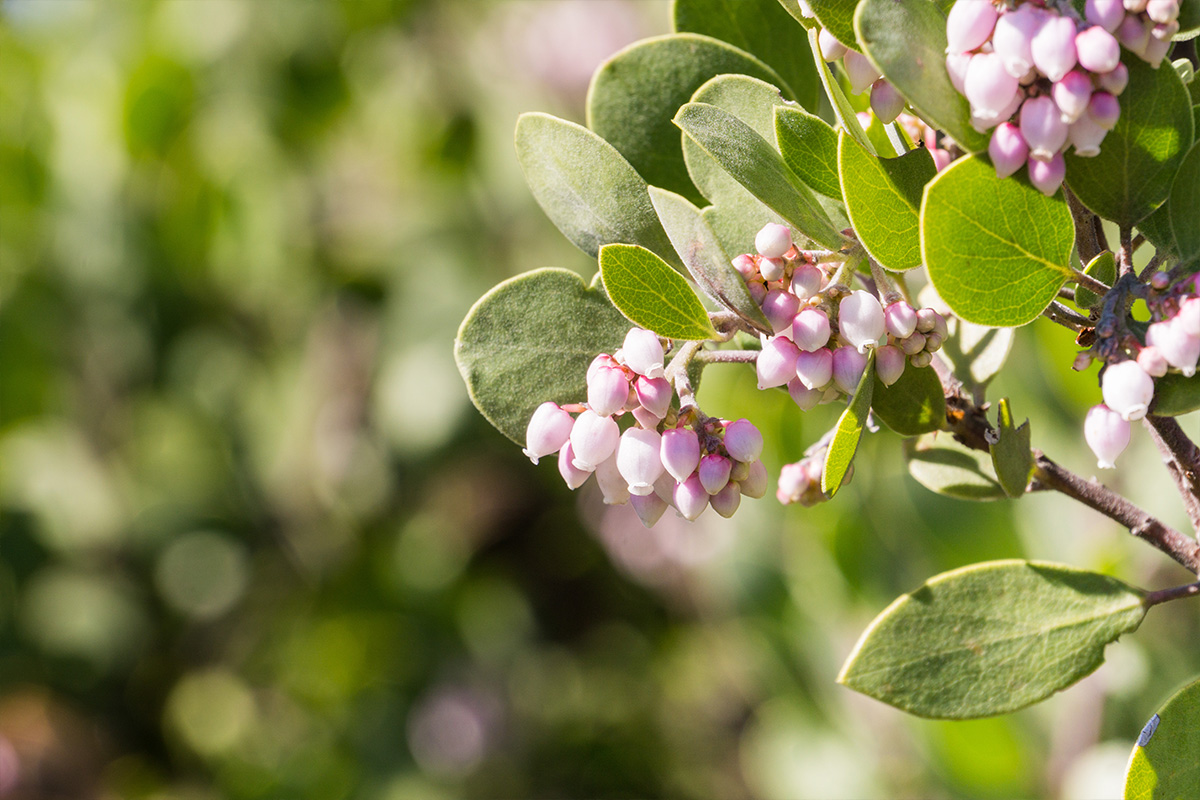 Drought-tolerant and robust year-round, these Manzanitas shrubs are popular for their handsome, red-toned bark and bunches of round, gentle flowers.
Erica Canaliculata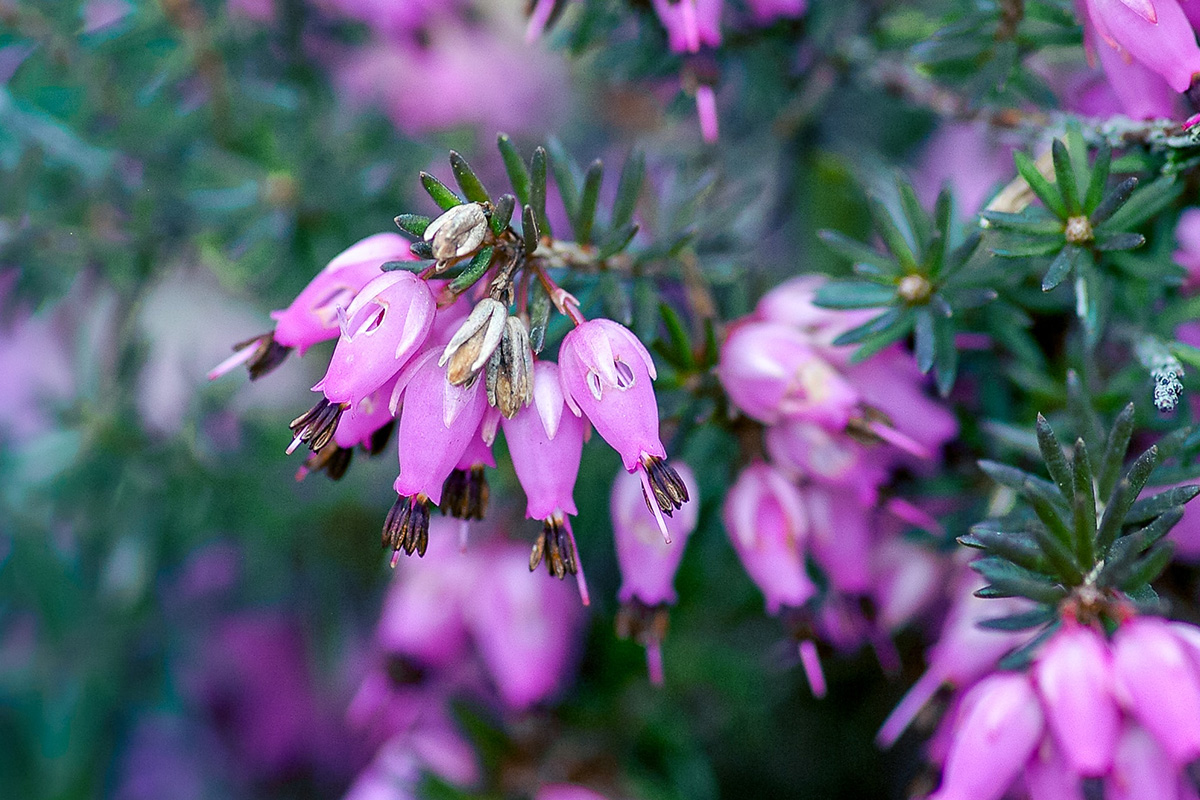 This showering splash of flowers is commonly known as channeled heath or hairy gray heather. Its bell-shaped flowers bloom in a cloud of pink to purple, lending waves of colorful body to every landscape it flourishes in.
Agave Attenuata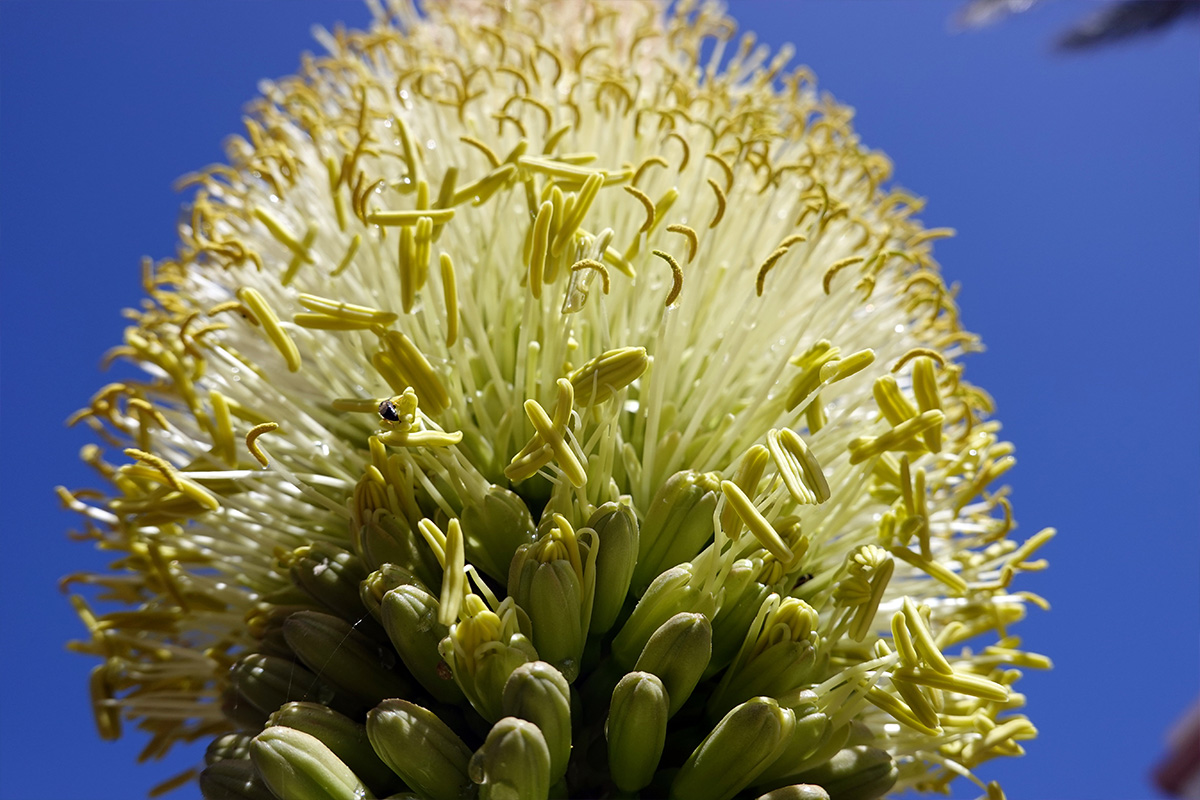 While the Foxtail Agave is typically known for its year-round architectural form and drought-tolerance, mature specimens will put out massive flower spikes once in their lifetime. Vibrant green, cool blue, and beautiful variegated cultivars are available, and will spread from basal shoots, eventually filling in a sizeable area.
Viburnum Tinus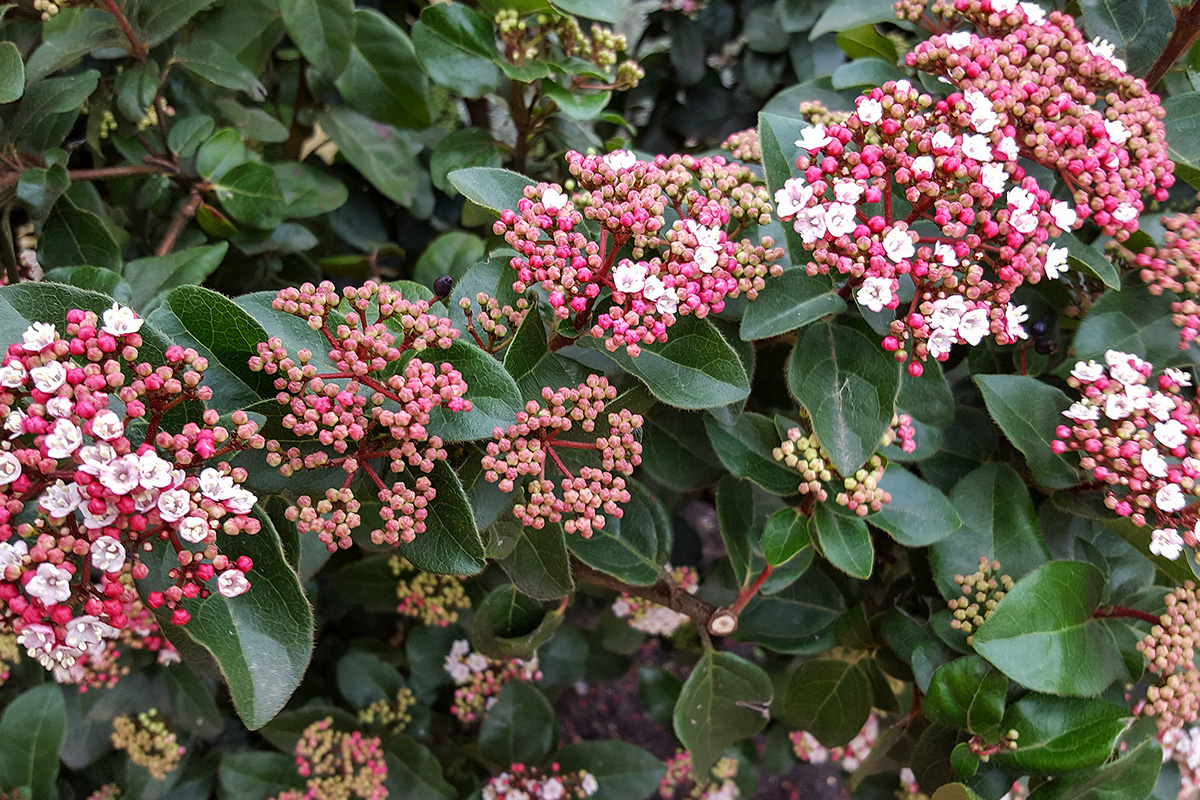 Another shrub bursting with fragrant and elegant blooms, the Viburnum tinus not only blossoms in the winter but provides a burst of metallic blue from its berries as well. It is well beloved by butterflies, bees, and clients alike..
Aloe Camperi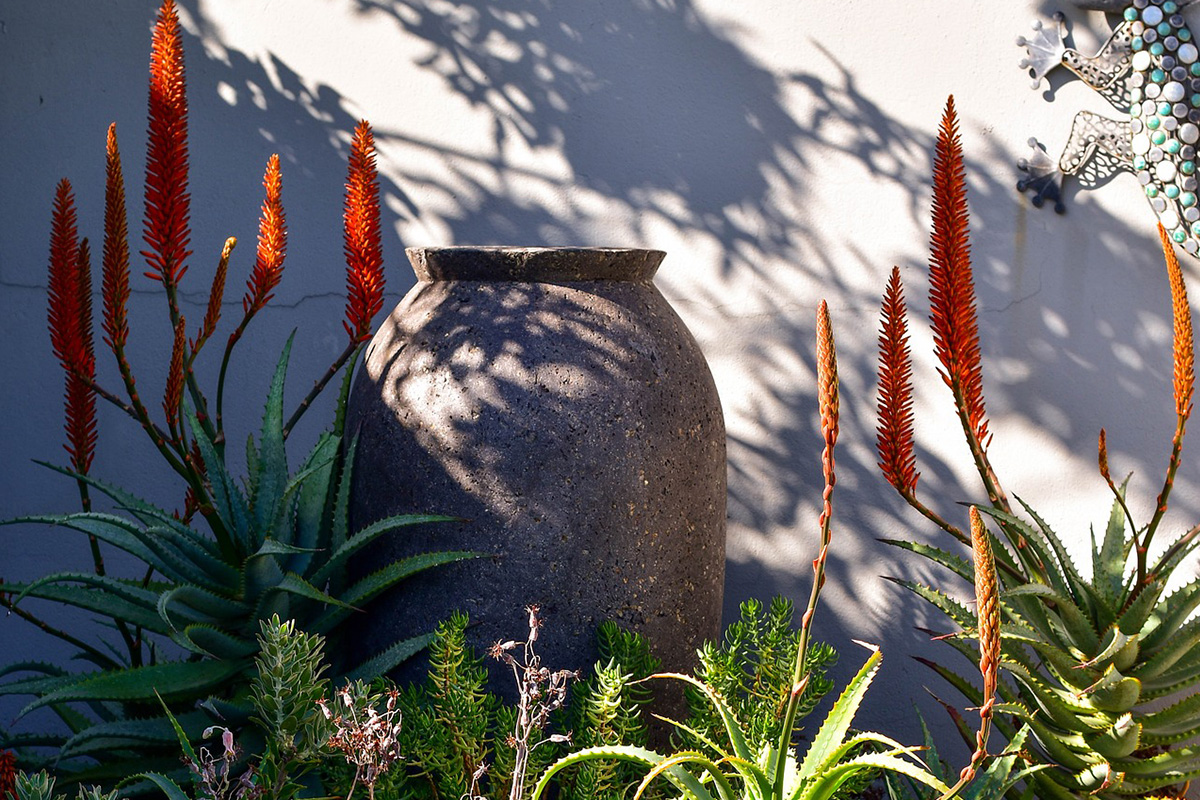 One of the few aloes with verdant green leaves, Aloe camperi or Popcorn Aloe, is a mid-rise plant with beautiful apricot flowers and a spindly, dramatic shape.
Grevillea 'Moonlight'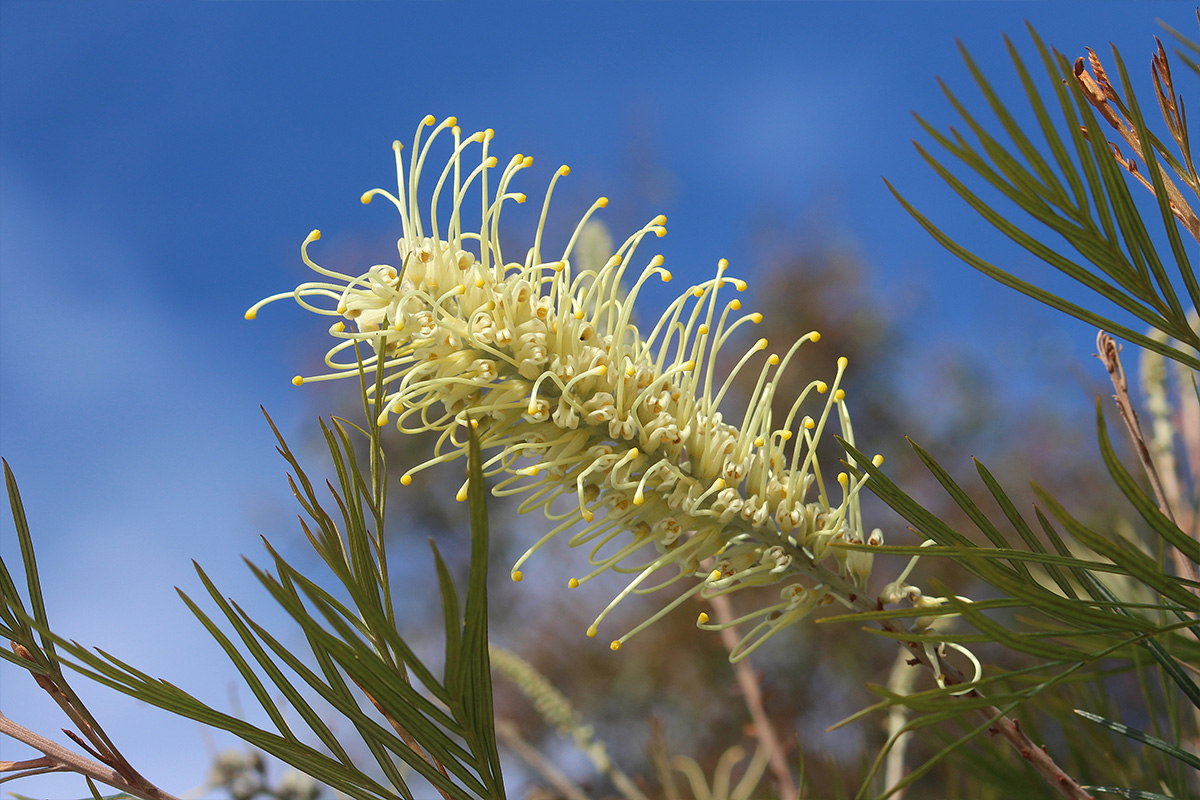 Large, fast-growing, and with lovely flowers reminiscent of loose embroidery, Grevillea 'Moonlight' is a bushy evergreen that brings its luminous ivory to your winter landscape.
Ribes 'Spring Showers'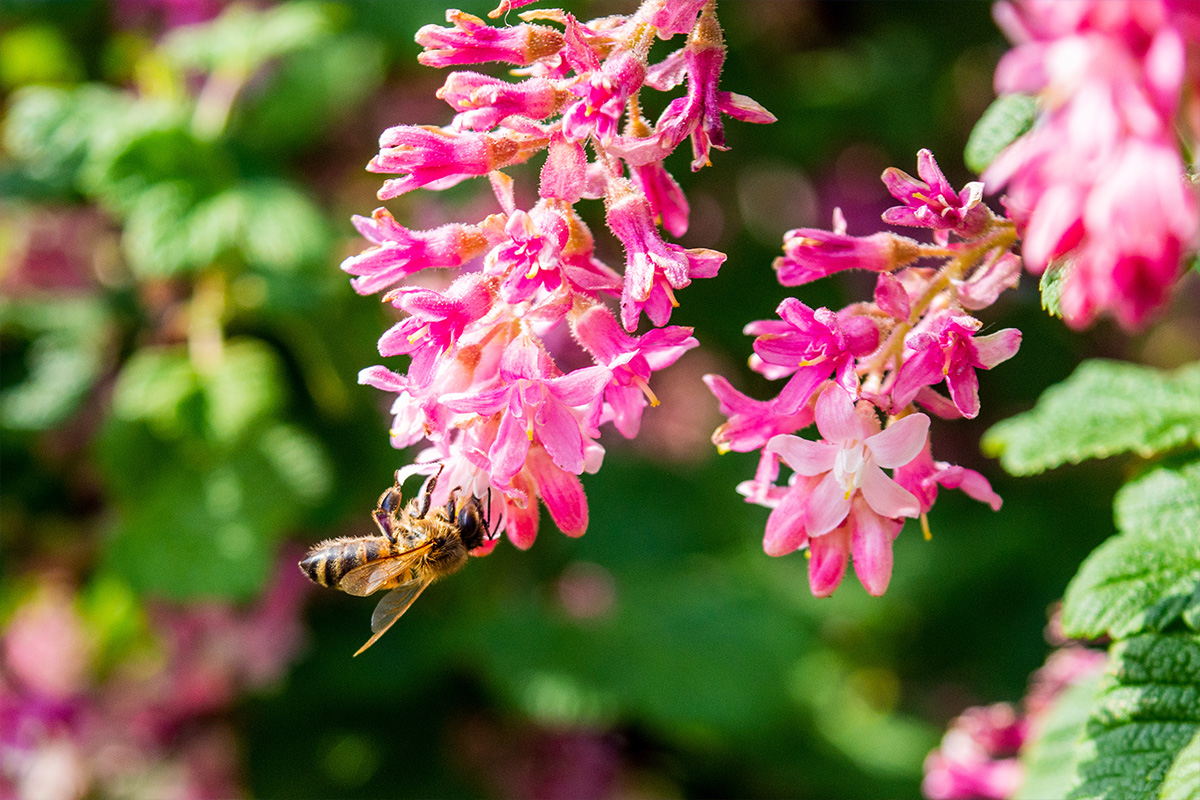 The pendulous pink flowers of this dainty plant come alive in winter, a vibrant display that can almost cover the foliage.
Looking for a landscape with plants that bloom in the winter? Talk to our landscape designers for a design tailored to your specific climate. Some of the species in this list are better suited for milder coastal climates, while others are bullet-proof even in frosty north county. Contact our landscape designers at [email protected] or (805) 466-6263.