Show-stopping Foliage for California's Central Coast
Autumn's drop in temperature means the debut of many plants' most show-stopping colors. Whether it be trees or bushes, they each create a vibrant pop in a landscape. We curated a list of five plants we especially love for their bright personalities come fall, and we're excited for you to get to know them, too.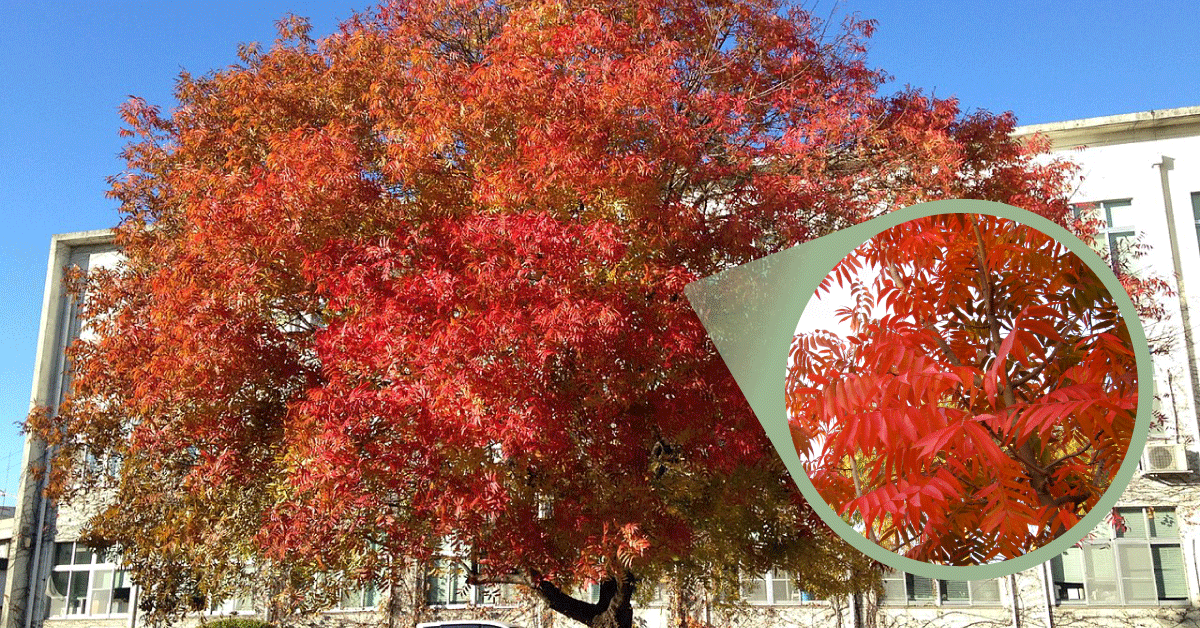 Pistacia chinensis – Chinese Pistache
A gorgeous option for full-sun areas, the Chinese Pistache is not only drought-tolerant, its leaves turn stunning shades of orange and red with the cold. The seeds of their small, bright October drupes are considered directly beneficial for wildlife, and its graceful, symmetrical shape provides a picture-perfect feature for any landscape.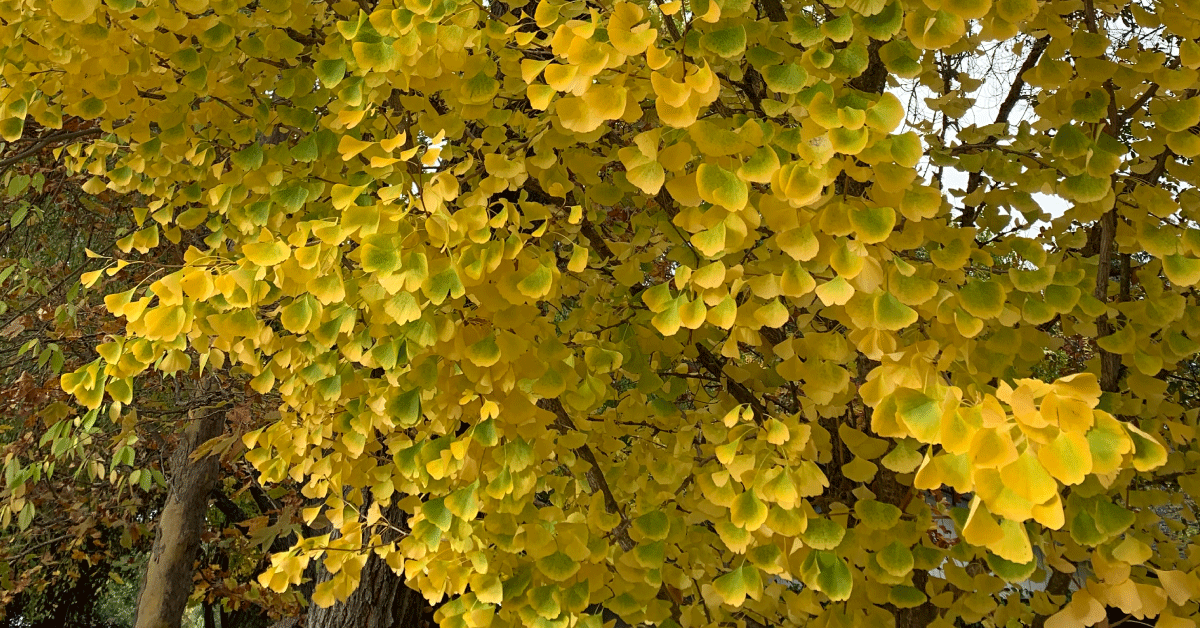 Ginkgo biloba "Autumn Gold" – Maidenhair Tree
Gingkos are native to China with beautiful, uniquely shaped leaves that allow the tree to be appreciated from afar and intimately up close. Not only that, but said leaves turn bright yellow come fall, lending a luminous contrast to any stand-out reds, and will drop in a carpet of gold.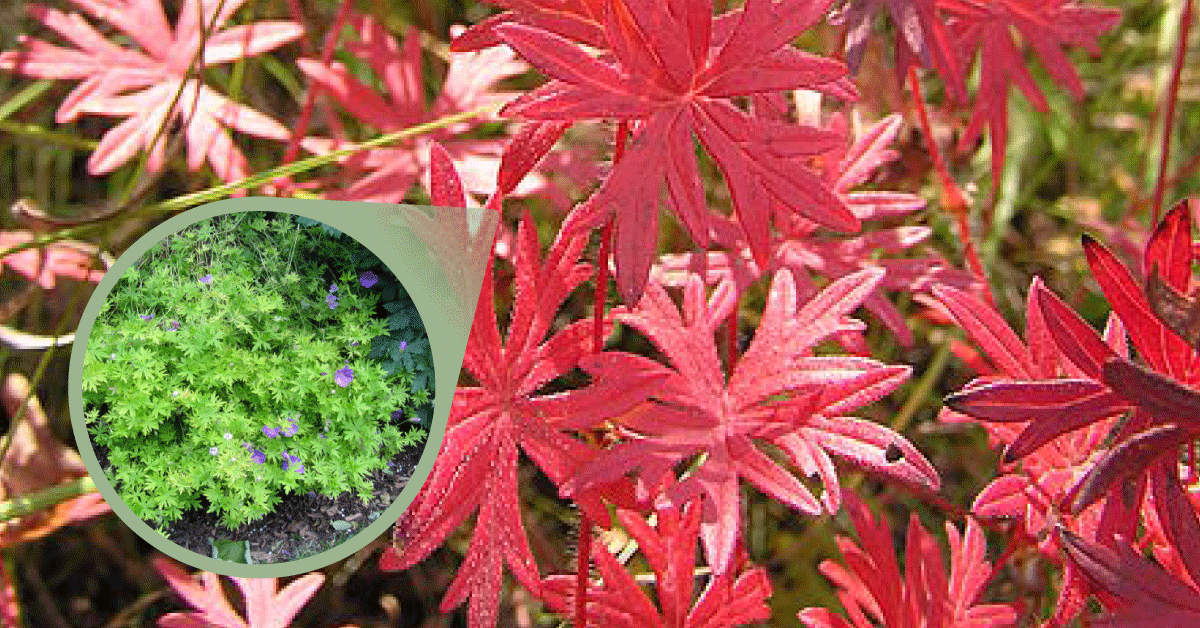 Geranium sanguineum – Bloody Geranium
This hardy perennial is known in spring and summer for its vivid magenta flowers, but that's not its only colorful trick. In fall, with the absence of flowers, its foliage tints red, garnering its name from those bright shades. With its charming leaf shape, it can be a lovely, more shrub-like addition or low-lying ground cover that provides lasting color nearly year-round.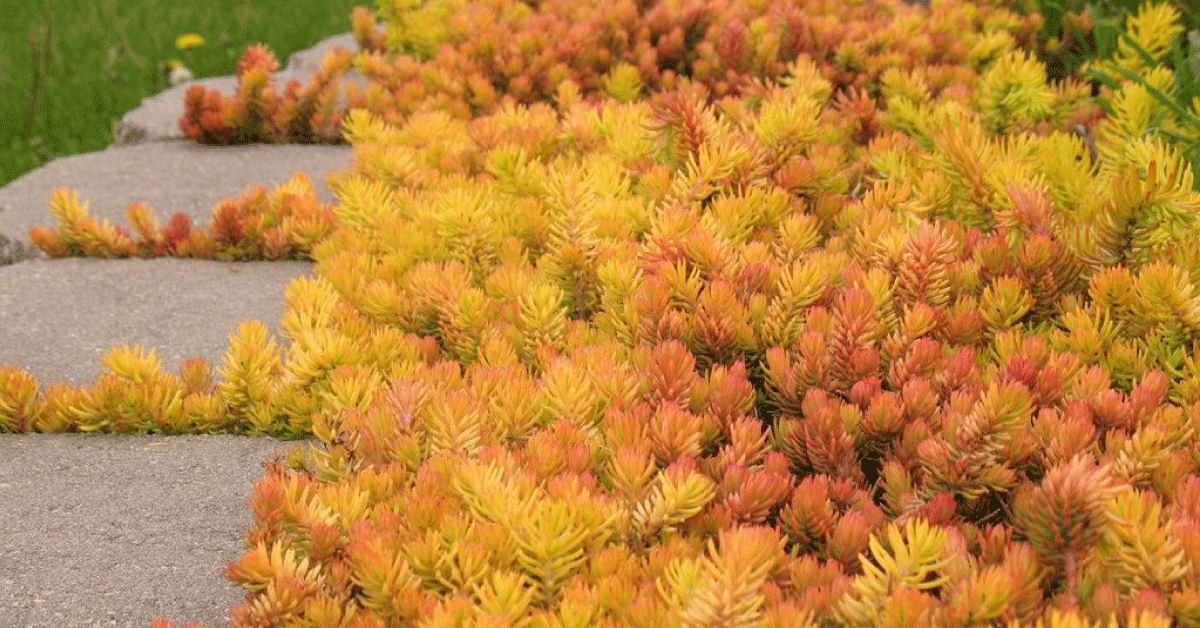 Sedum reflexum "Angelina" – Golden Stonecrop
A cheerful shade of yellow year-round, Golden Stonecrop is a low-maintenance, weed-smothering succulent that only becomes brighter as the weather gets colder. It really does become a brighter, deeper yellow the colder it gets, so it is a perfect pop of color for any rocky, Central-Californian soil.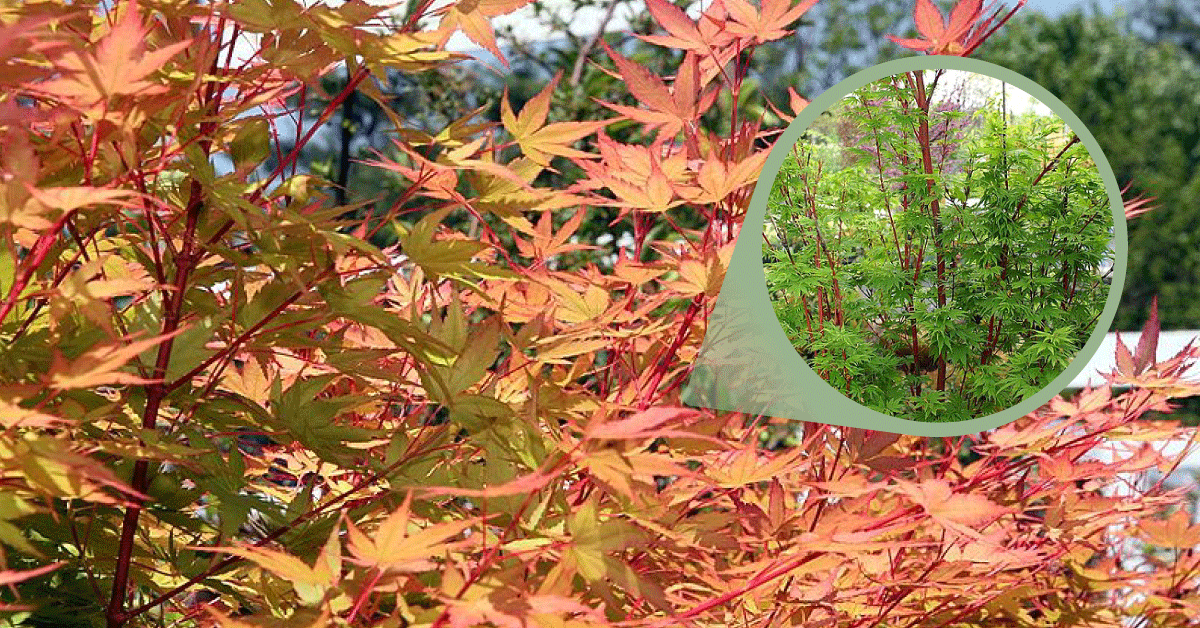 Acer palmatum "Sango Kaku" – Coral Bark Japanese Maple
We all know Japanese Maples, but this one is especially striking. As its leaves turn from lime green to yellow in the fall, they drop to reveal a striking red bark that stays until its leaves sprout again. Fall and winter landscapes benefit significantly from this perennially beautiful plant.
Interested in a show-stopping colorful landscape? Contact our landscape designers at [email protected] or (805) 466-6263.