This project maximizes a picturesque 6,000 SF backyard in the Los Osos hills with stately oaks and across-the-valley views. The design entirely re-envisions the patchwork and dated existing landscape, revitalizing it as a family-friendly hangout suitable for kids and adults.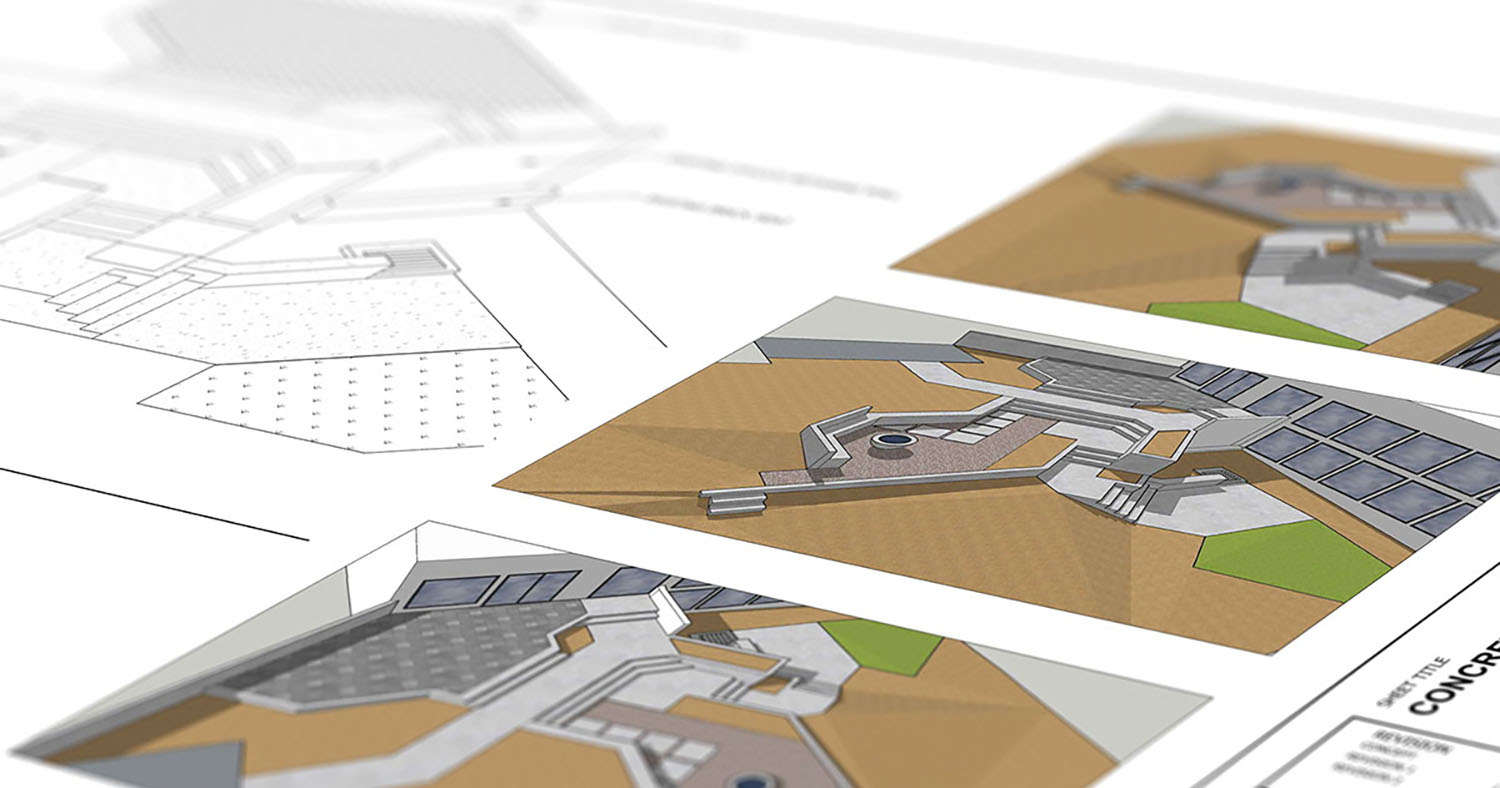 The redwood fencing and gate delineate the overall space, while large format pavers provide an elegant walkway. A sand play pit and trampoline location provide entertainment areas for younger folks, while a hot tub and fire pit evoke warmth for cool Los Osos evenings. Water trough garden beds, citrus trees, and an outdoor shower provide for daytime activity.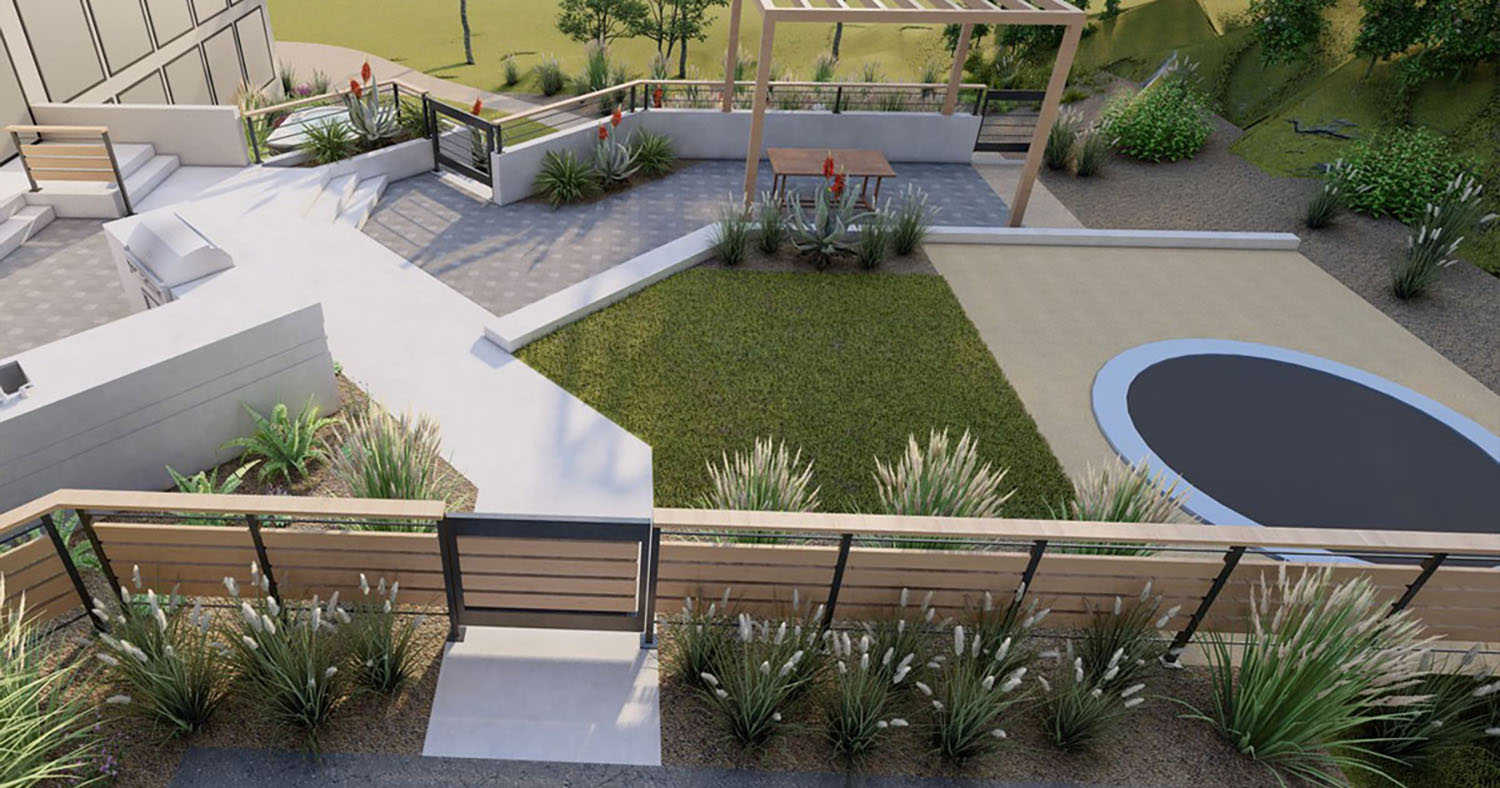 With a significant elevation across the site, multiple elevation changes help to define rather than divide the space, increasing the area of usable landscape adjacent to the kitchen and front entry, and opening to the natural hillside beyond.
Taking inspiration from the elegant architecture of the residence, a series of 90-degree and 45-degree angles define paths of travel within the landscape, including the approach to the front door. Multi-level seating, lawn space, and retaining walls lend to the modern feel of the design.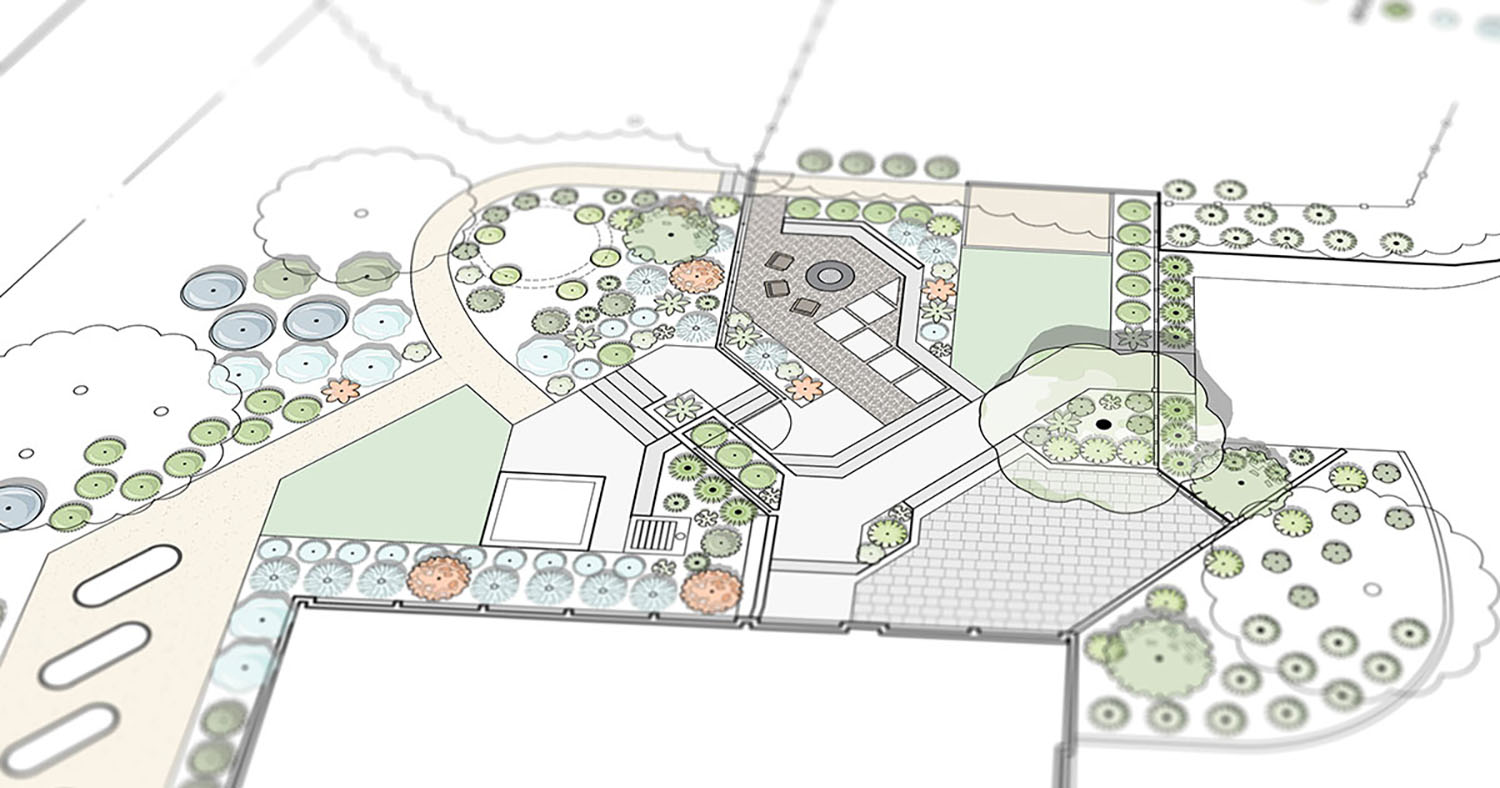 Madrone designers made use of new Sketchup modeling and Lumion rendering abilities to assist the owners in visualizing the site elevations and general character.
Want more information on our landscape design services? Contact our landscape designers at [email protected] or (805) 466-6263.