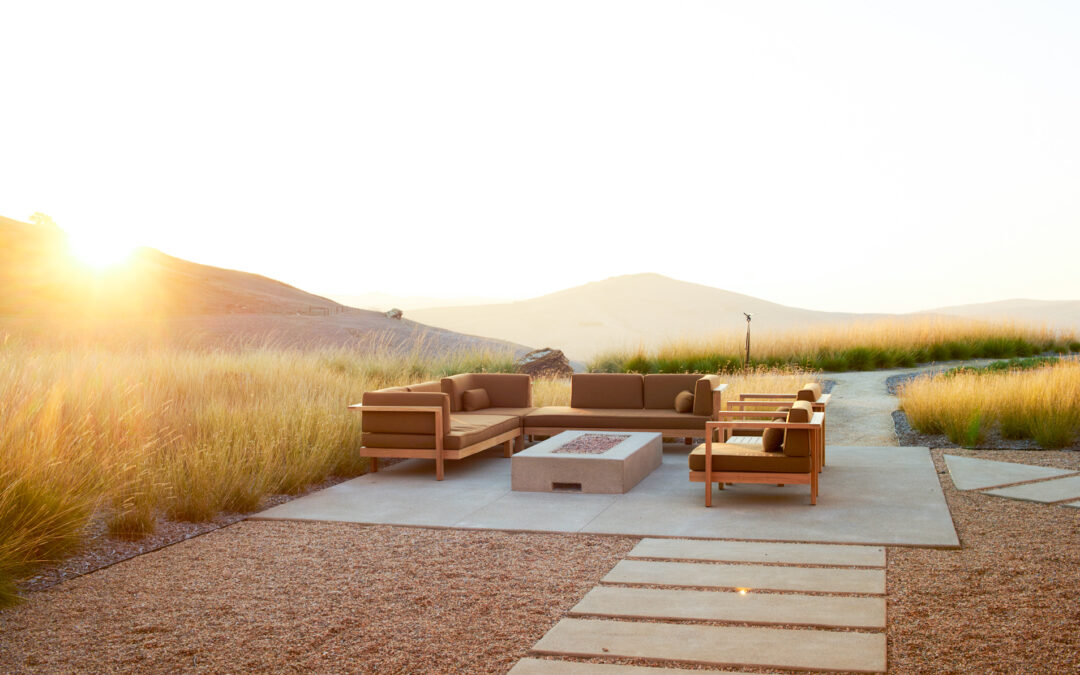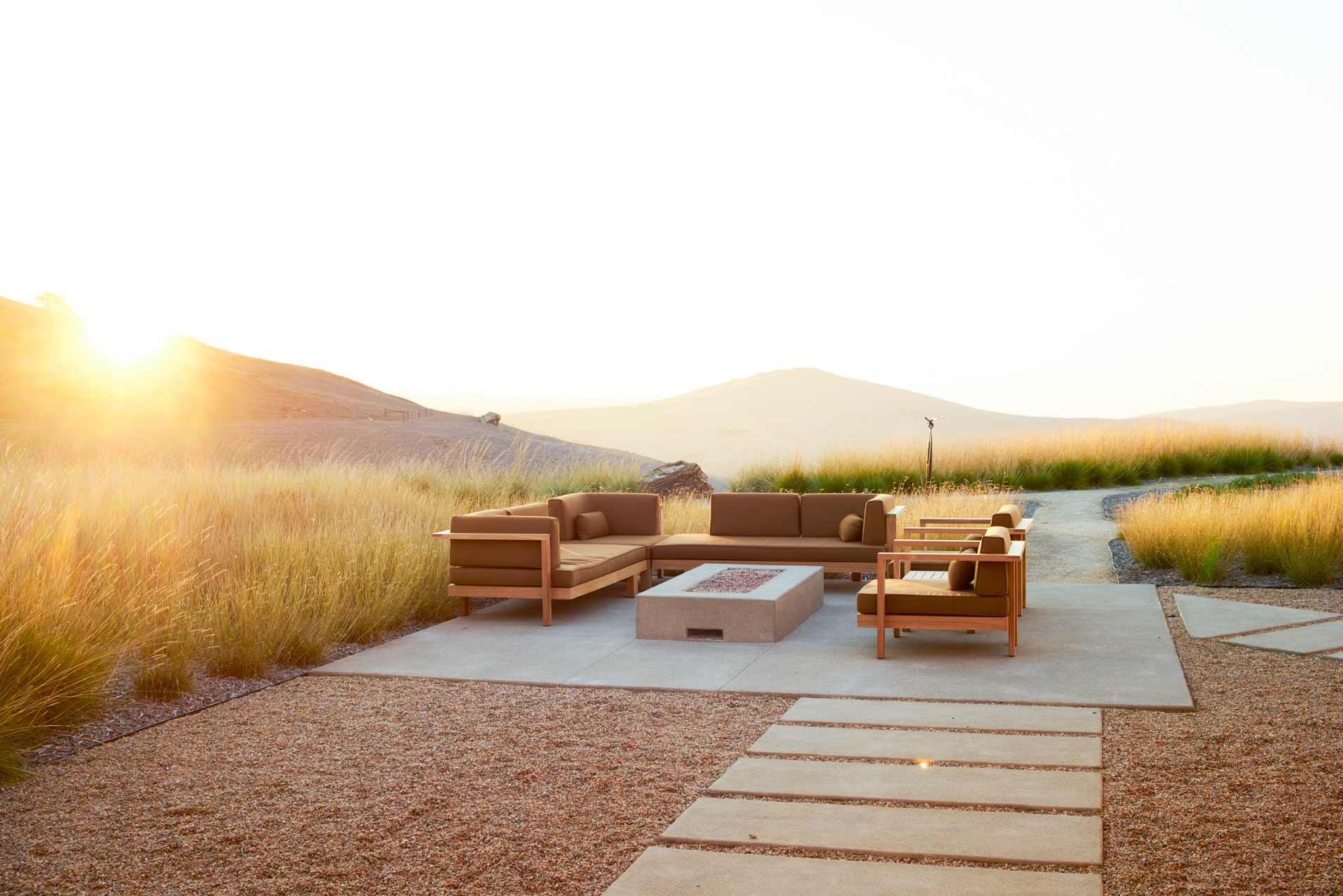 Harmony Ranch | Harmony, CA
The surrounding coastal hills of this residence are prone to heavy winds and beautiful vistas. In an effort to shield this home from view from the road, a large grassy mound protects the home from prevailing wind and hides it from sight. The native and drought-tolerant grasses flow in the wind and simulate a contemporary version of the surrounding grass-covered hills. A mixture of pervious gravel and modular concrete situate use patterns, while the native mature Oak trees provide instant habitat.
The deer-fenced orchard and vegetable garden features raised planters, composting bins, and a pavilion, mostly constructed with locally sourced redwood.
Landscape Design: Jeffrey Gordon Smith Landscape | Landscape Construction: Madrone Landscape | Residence Architect: Studio 2G | Residence Contractor: Semmes & Co. Builders, Inc.