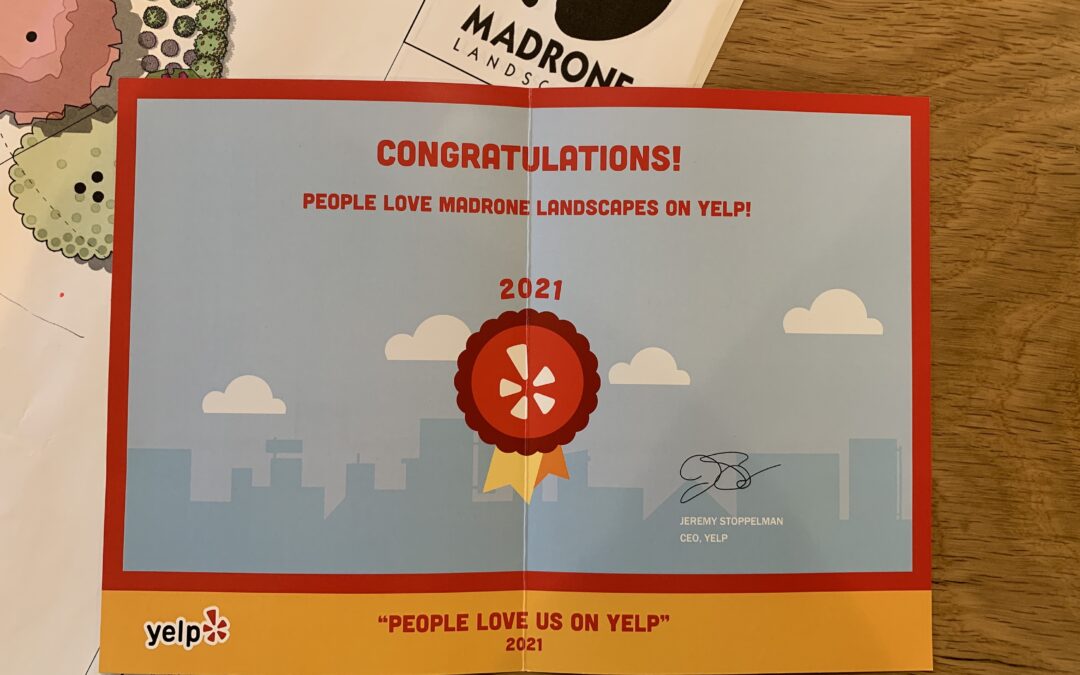 Madrone Awarded Yelp! 2021 Honor
And that's the amazing thing—we've won dozens of incredible awards from officials, regions, and authorities which identify our skills on a specialized level, but Yelp! ratings aren't professional reviews. They're the opinions of average folks like us and like you, and that's what makes this so special.
Our community is deeply important to us at Madrone, so having the approval and support of our clients and neighbors is an honor, and we're excited to display something so small as the "People Love Us on Yelp!" window cling that we received this year. We earned this award through having a significant enough number of positive reviews that we were singled out as a business of genuine quality, and we treasure every review that got us here.
This honor is for 2021, and we'll be working hard to make our community proud every year to come. Thank you, everyone, for your support.