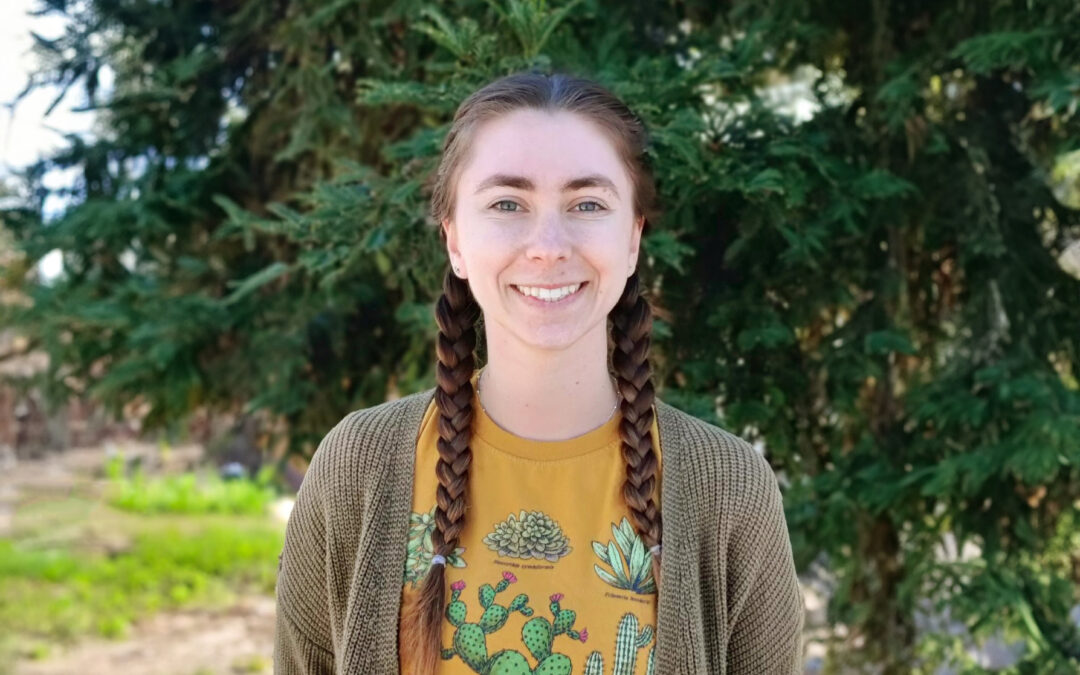 Madrone Landscape welcomed Bailey Meyer to our sales and design office early this year, and she's definitely exceeded early estimations… Since week one she's flourished in the Construction Estimator position and added significant value within Madrone's landscape construction efforts and company culture. Her smiling face and attention to detail have benefited both our design crew and construction teams. Welcome, Bailey, it's been great having you!
What is your favorite thing about working at Madrone?
I like being a part of the design-build process and learning all sorts of new things.
Why are you here?
I studied Spanish and Landscape Architecture at Cal Poly. I've always liked learning about landscapes and what goes into building a beautiful landscape.
What is your favorite plant and why?
Of all the plants, I get great pleasure out of California Poppies because of their vibrant orange color, as orange is my favorite color. I'm also always on the lookout for Blue-eyed Grass and Dudleya while hiking through San Luis Obispo County. Maiden's hair and Goldenback ferns are also favorites.
What are some of your favorite hobbies outside of work?
Outside of work, I enjoy cooking and baking for family and friends. My favorite things to bake are lemon poppy seed muffins, cinnamon rolls, pretzels, and English muffins. Additionally, I like going to the beach and having picnics in the Cal Poly Arboretum on a nice sunny day. I also dabble in plant embroidery when I find the time. My pet dog, Miss Luna, likes to accompany me on all my adventures (that her poor, old, frail, senior dog body can handle, which isn't much these days).
Give us a fun fact about you!
I only drink water.
Sometimes, I go camping in the Sierra Nevadas and visit Bodie, my favorite landscape "in a state of arrested decay."