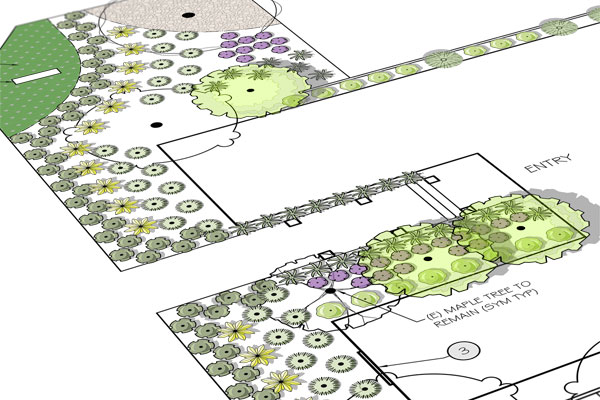 Motivated to reduce water and improve curb appeal, this United Staffing Associates landscape is a stylistic and drought-tolerant retrofit for a previously generic, high-water landscape. We removed all lawn and replaced with drip-irrigated planting, decorative cobble, and a small area of artificial turf.
As a high-traffic location right along the main street of the City of Paso Robles, we took great care in selecting plants that will be attention-catching but hardy. The symmetry of the planting layout is intentionally modern and clean with a blend of colors that complement the company logo.
All this was done without having to disturb any of the existing pavement or parking lot—including during our irrigation retrofit. This transformed landscape was delivered with care both for the future and the present, reducing maintenance costs, water needs, and above all, creating a beautiful outdoor environment for everyone passing through.
Want more information on our landscape design services? Contact our landscape designers at [email protected] or (805) 466-6263.